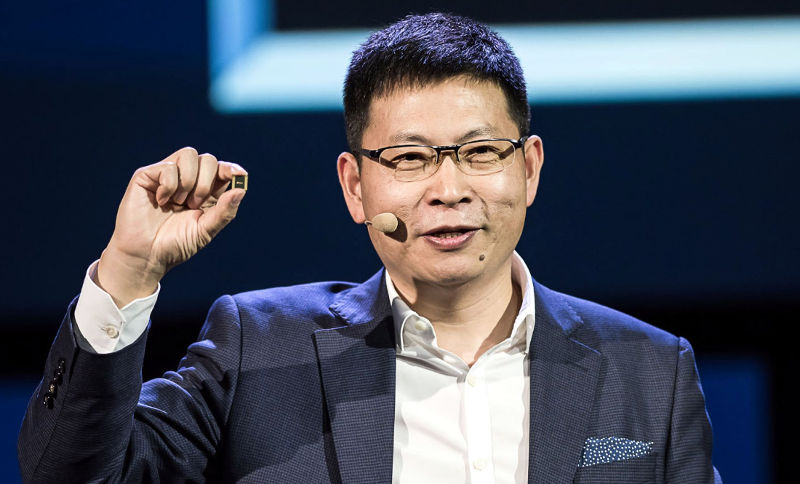 ZTE has kickstarted the Foldable phones tradition with the launch of Axon M last week. It is a known fact that Samsung has been busy at work with an aim to launch a foldable phone in 2018 and now it looks like Samsung has a got competition in the form of Huawei. After the launch of Mate 10, company's CEO, Richard Yu has confirmed that Huawei is currently working on a foldable phone slated for 2018 launch.
Speaking to CNET, YU has mentioned that the company has a working sample of the phone, but isn't ready to launch the device just yet. The device needs a better, flexible and a mechanical design and the company still needs some more time to perfect the design before it launches next year. "We have two screens. But we still have a small gap (between the screens). That's not good, and we should get rid of that gap." He further states.
Apart from the Foldable smartphone, YU has thoughts about Samsung and Apple as Huawei sits in at 3rd biggest smartphone maker in the world. When asked whether Huawei would challenge the biggest smartphone vendors in the world, YU says "We will overtake them definitely," Yu said. "That's our destiny. Maybe I'm not humble … but nobody can stop us."
Huawei's most of the sales and business happen in Asia and European markets, but it yet to break through in the USA as it sold just over 1 Million units in the US so far in 2017. But the company says that it is optimistic for 2018 and is planning on expanding by talking to carrier partners to do that to break through that market.