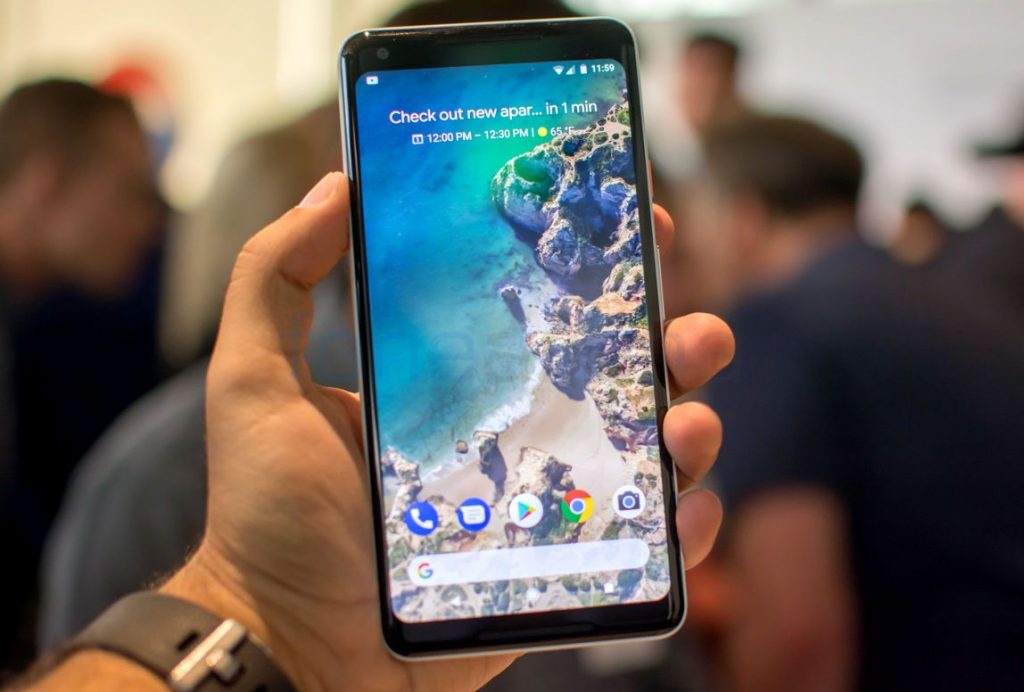 Apart from the muddy colors and grainy textures in low-light, people with Pixel 2 XL review units have started noticing yet problem which looks worrisome. When viewing the screen with the gray background, you can see faint outlines of the phone's navigation buttons on the Google Pixel 2 XL.
This issue was first reported by Android Central's Alex Dobie on Twitter after seven days of full-time use. Screen Burn-in isn't something uncommon, but whats fishy is that it's showing up within a week of usage. It's also possible that this can easily be an image retention instead of actual screen burn-in. If that is what this is, then it isn't permanent.
That's some pretty wild OLED burn-in on the Pixel 2 XL after maybe 7 days of full-time use pic.twitter.com/EPJTs6D0Kg

— Alex Dobie (@alexdobie) October 22, 2017
Well, hello there. I have burn-in on my 2 XL. Not as bad as some, but this is maybe 10 days of not even being used as a primary device. pic.twitter.com/g600Gw1GdK

— Stephen Hall (@hallstephenj) October 22, 2017
On out to Google with the issue, a spokesperson from Google mentioned:
The Pixel 2 XL screen has been designed with an advanced POLED technology, including QHD+ resolution, wide color gamut, and high contrast ratio for natural and beautiful colors and renderings. We put all of our products through extensive quality testing before launch and in the manufacturing of every unit. We are actively investigating this report.
So, if it indeed is a screen burn-in which looks like it at the moment, it could cause a big problem for Google as OLED panel's exhibit burn-in over the period of months or years, but not in weeks and days which is the case with the Pixel 2 XL. We will keep a followup on the issue and cover any updates that happen based on the reported issue.