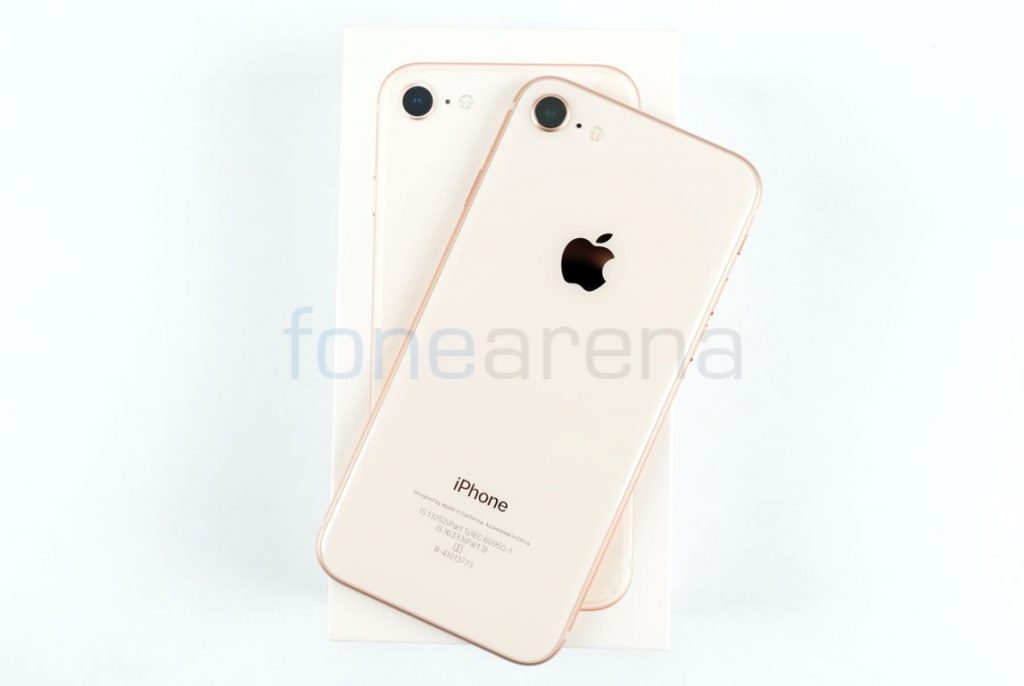 It has been 10 years since the inception of Apple's revolutionary device, the iPhone. At the 10th anniversary event, Apple unveiled iPhone 8 along with the 8 Plus offering a remarkably identical design and huge leaps forward when it comes to internal hardware advancements.
In fact, the Apple iPhone 8 put things in place clearly for the company's forthcoming Augmented Reality vision down the road. Having said that, the iPhone 8 is also a safe alternative to those who are in search for a compact iPhone with its authentic feel. All said and done, does it have what it takes to be your next iPhone? To clear the air, we got our hands on the iPhone 8, 256GB variant. Gold color. Swirl through our review to know more about our take on iPhone 8.
Design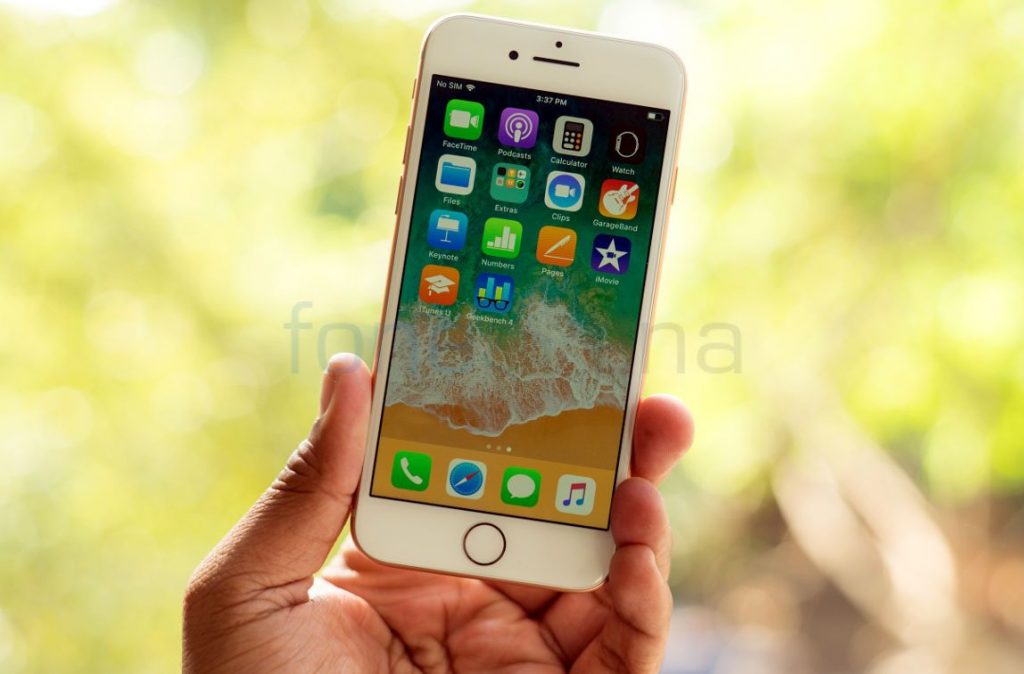 Not much has changed when it comes to iPhone 8's design. In fact, you can't make out the difference between iPhone 6s and iPhone 8 at first glance from the front. It's worth mentioning that, the case of iPhone 7 will suit this device, as the dimensions are more or less similar. However, in order to differentiate the current-gen iPhone from its predecessor, the rear side of the device has replaced with glass instead of aluminum. Moving on to the placement, we have 7MP front camera, earpiece, and sensors on the top. Just below the display, we have Apple's very own home button with Touch ID integration.
On the right side, we have power/lock button, a SIM slot and on the opposite side, we have volume rocker button and ring/silent switch. The bottom side of the device is where it gets busy with lightning port, speaker, and microphone, and up top we have nothing. This time as well, there is no 3.5mm headphone jack.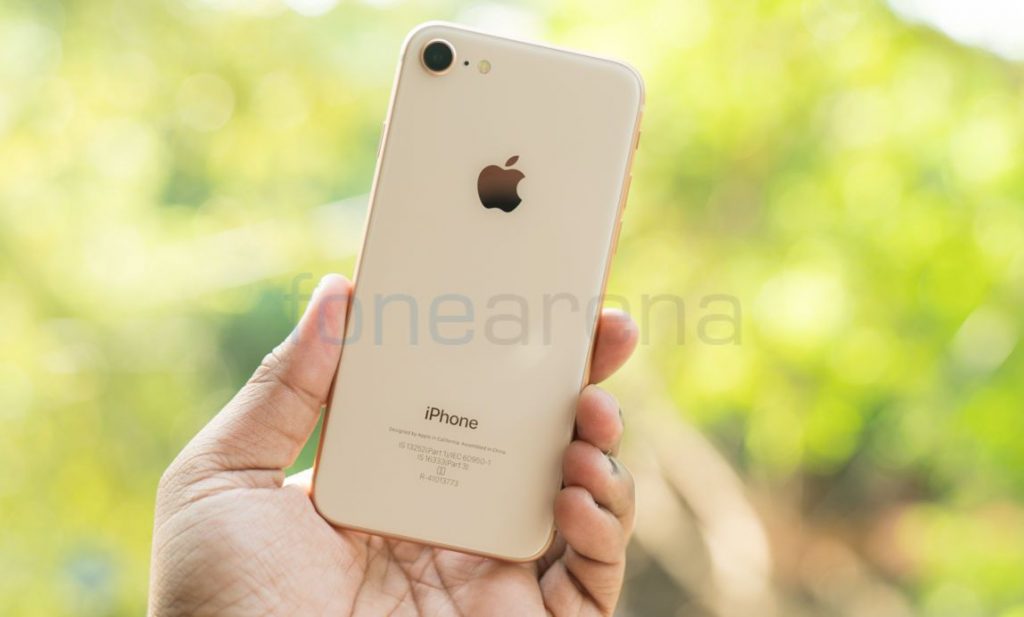 Flipping it back, we have the 12MP camera, secondary microphone and a Six‑element lens Quad-LED True Tone flash on the top left. And in the middle, we have a mirrored-Apple logo as usual. Overall, the iPhone 8 packs a familiar design with a solid build quality in a compact size. Among the current generation smartphones, the iPhone 8 takes the cake when it comes to one-handed operations.
Display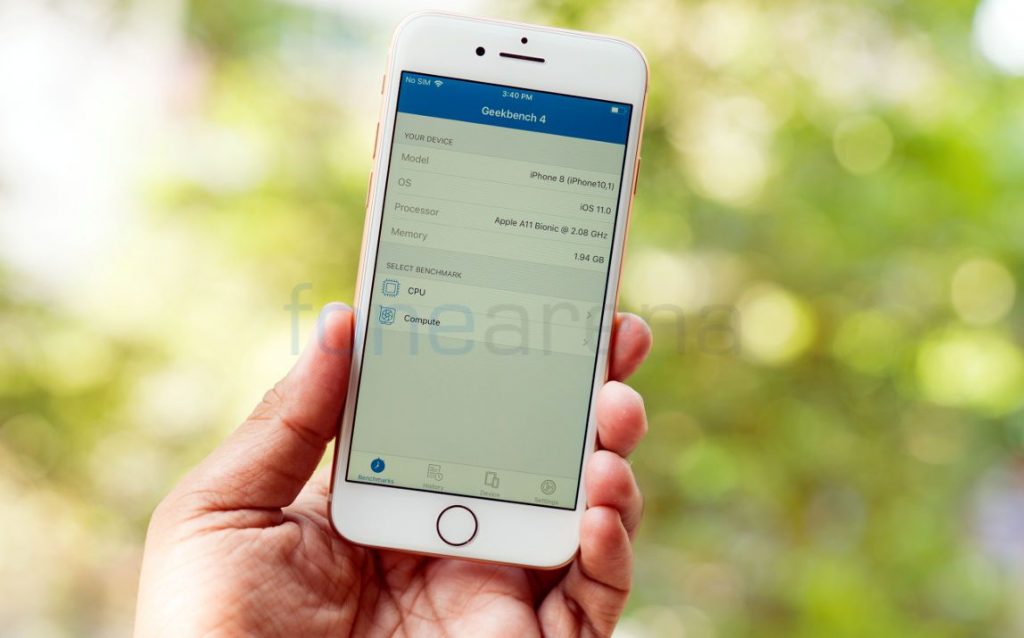 The iPhone 8 sports a 4.7-inch (1334 x 750 pixels) IPS display, which translates to 326 ppi. The 8th-gen iPhones takes a cue from its predecessor when it comes to the display, but it has been benefited with True Tone technology additionally, that got debuted with last years iPad Pro 9.7-inch.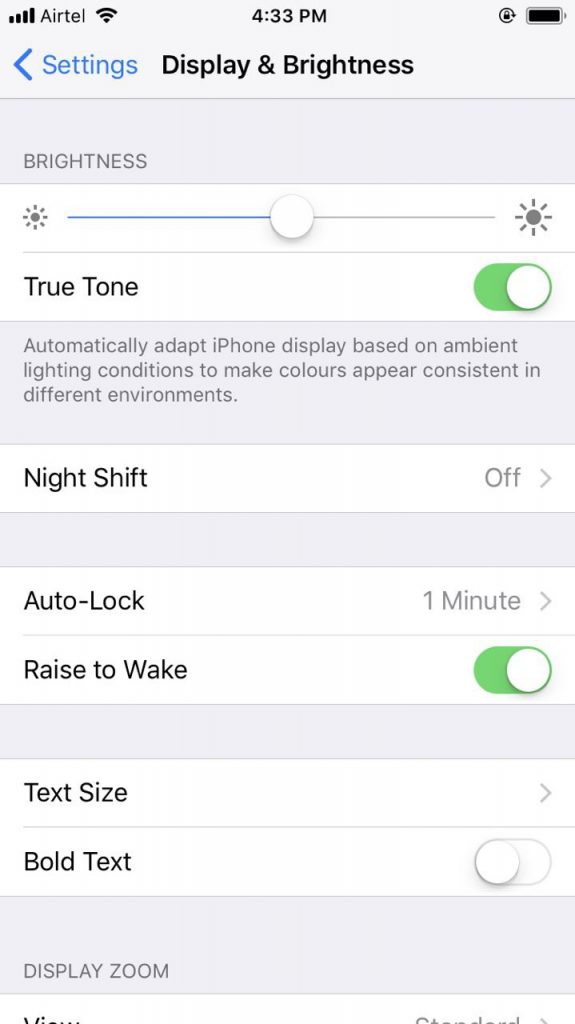 What exactly is the True Tone technology? The iPhone 8 comes with a bunch of built-in sensors that measures the ambient light color and brightness. Then, the device uses this information to calibrate the display based on the lighting of your surroundings to ensure the accurate tone on your phone's display. The difference can be found only when you compare it with non-True Tone devices. Having said that, Apple has mastered this technology in a beautiful way. The display is bright with good color reproduction and viewing angles. It is also comfortable for long-term use as well. Moreover, the sunlight visibility is good too.
Performance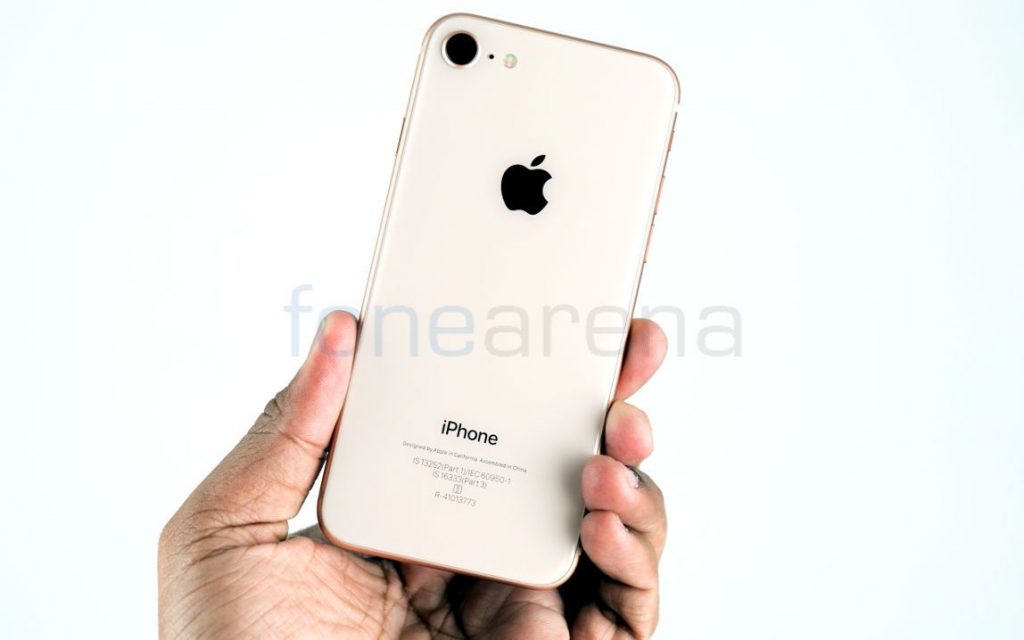 The performance of the iPhone 8 is something worth mentioning. Equipped with the six-core A11 Bionic processor with three-core GPU and M11 motion co-processor, it is smooth as butter, snappy and indeed a treat for users. Multi-tasking is fluid and now easier than ever before. Be it graphic-intensive games, streaming videos on Youtube and Netflix, using Google Maps and what not, the iPhone 8 handles it elegantly without giving any room for any kind of lag. Power users will notice this the most, while the casual users won't.
The processing power comes into play, when you use editing apps (lapse it, Adobe Photoshop Mix) and of course AR-based apps too. The iPhone 8 comes in two variants  – 64GB and 256GB storage options. In our case, we got hold of the latter. Out of 256GB, you will get around whooping 247GB free. It also comes with 2GB LPDDR4 RAM. But this doesn't affect performance by much since the iPhone 8 passes with flying colors in every test you throw at it and the way of managing the system is different when compared to Android smartphones.
Software
The iPhone 8 ships with iOS 11 out of the box. Some of the noteworthy features in this iteration of iOS are AR apps, redesigned control center and app store, improved Siri and much more. Notification panel can be accessed swiping down from the top and the control center can be accessed by swiping up from the bottom of the display.
Having said that, you can, for the first time edit control center options. From the lock screen, you can access camera app and widget screen as well. You also get a Night shift option that automatically changes the color of your display to a warmer tone, cutting out the harsh blue lights that might strain your eyes at night.
Even after some fine tuning, the layout of the iOS remains the same as its previous iterations. AR a.k.a, Augmented Reality is an integral part of iOS 11 and for most of the time, it really looks natural and immersive. For unknown, Augmented Reality is tech that imposes digital information with the user's environment in real time. In this case, both the hardware and software complements each other to make the most out of it.
Camera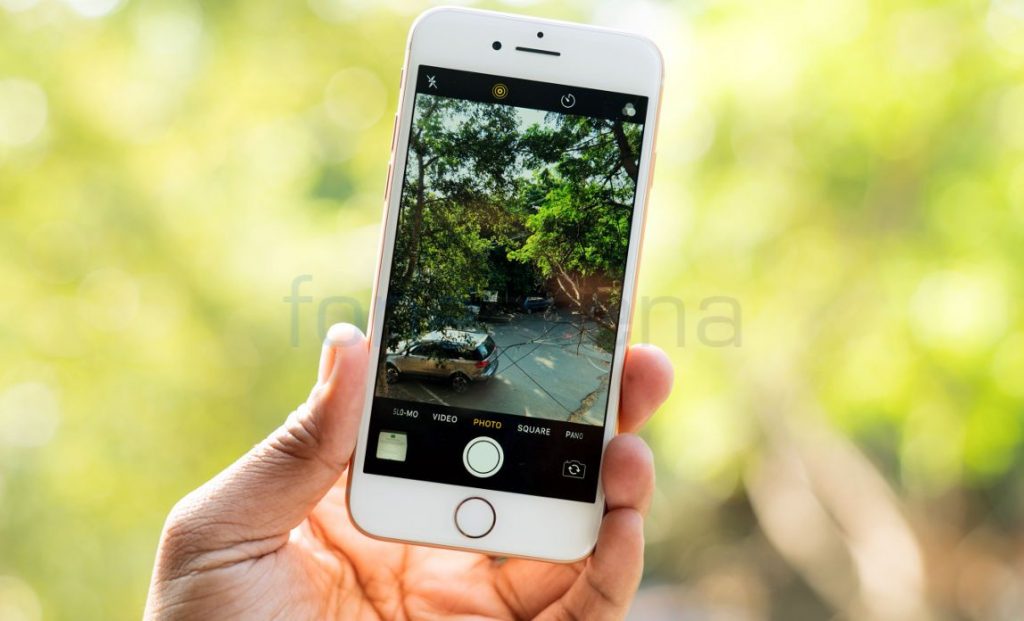 The iPhone 8 flaunts a 12MP camera with f/1.8 aperture, OIS, Six‑element lens Quad-LED True Tone flash, 4K video recording at 60 fps and Slo‑mo 1080p at 240 fps. The front side sports 7MP selfie shooter with Retina Flash.
The UI of the camera app is simple with a toggle button for flash, Live photos, timers and filters on top, whereas you get a mini gallery, shutter button and camera toggle at the bottom. You also get various modes including Time-Lapse, Slo-Mo, Video, Photo, Square, and Pano. Usually, iPhones take great photos. The same applies to iPhone 8 as well. It takes some amazing shots under daylight condition, which is on-par with high-end point and shoot cameras. We have tested it under the various condition and delighted with the result as well. The output is natural, vibrant and true to life, without any additional artificial processing. In fact, every iPhone camera is progressively becoming better than its previous outings.
Take a look at the sample images below (Click the image for full resolution photos).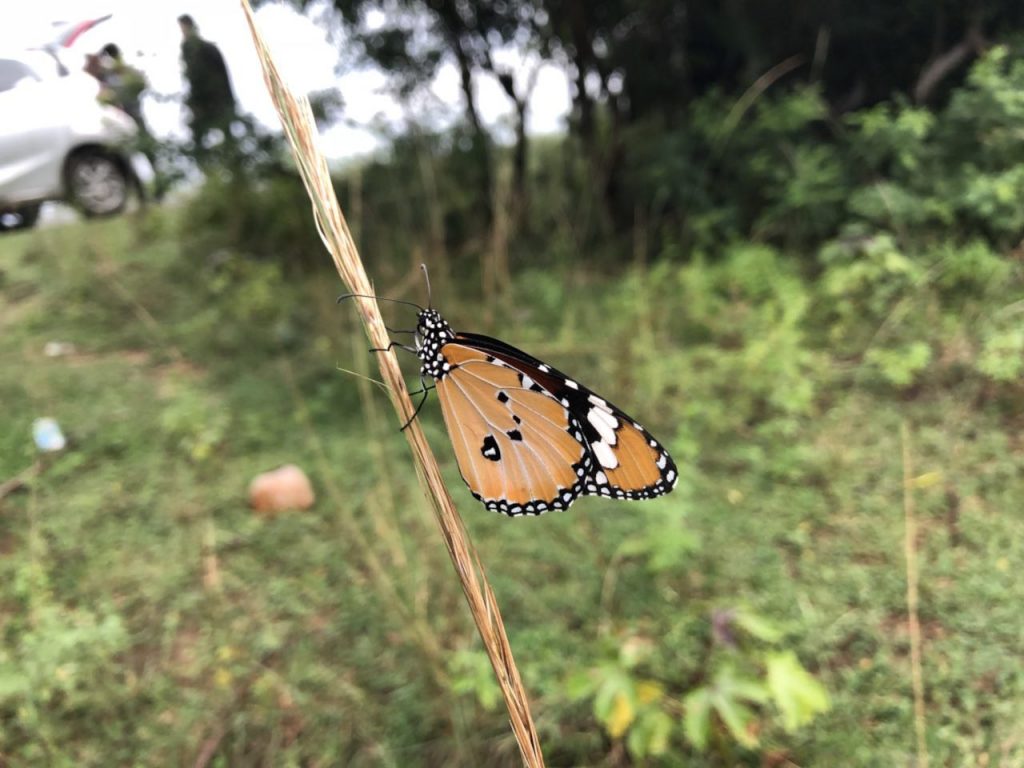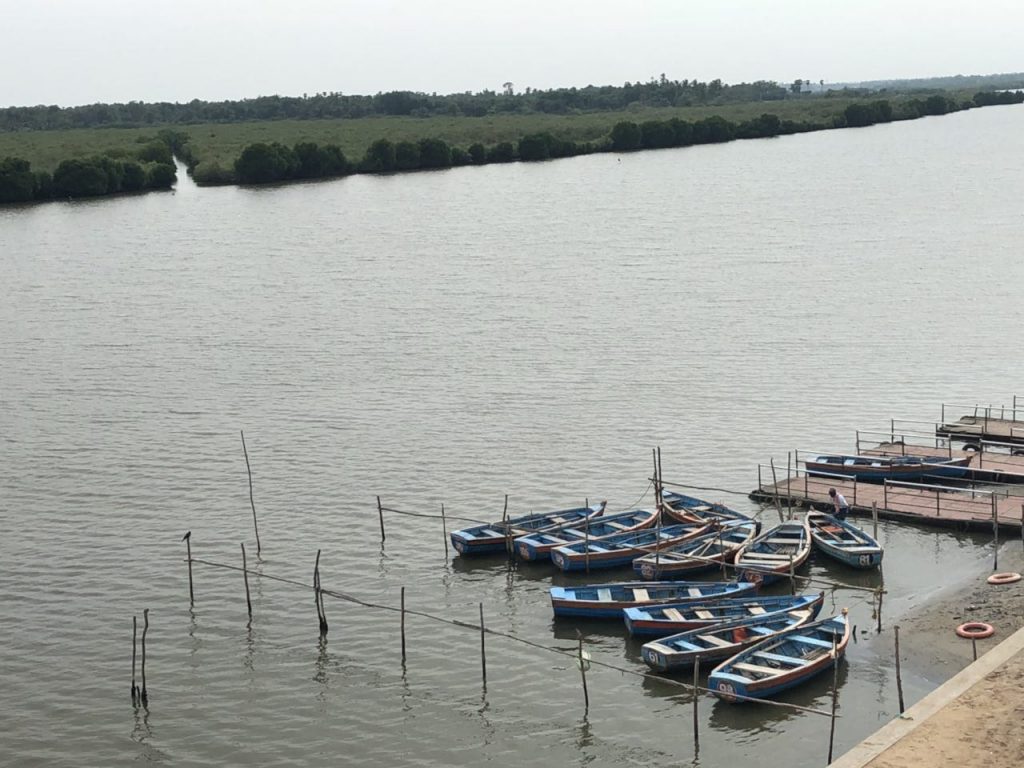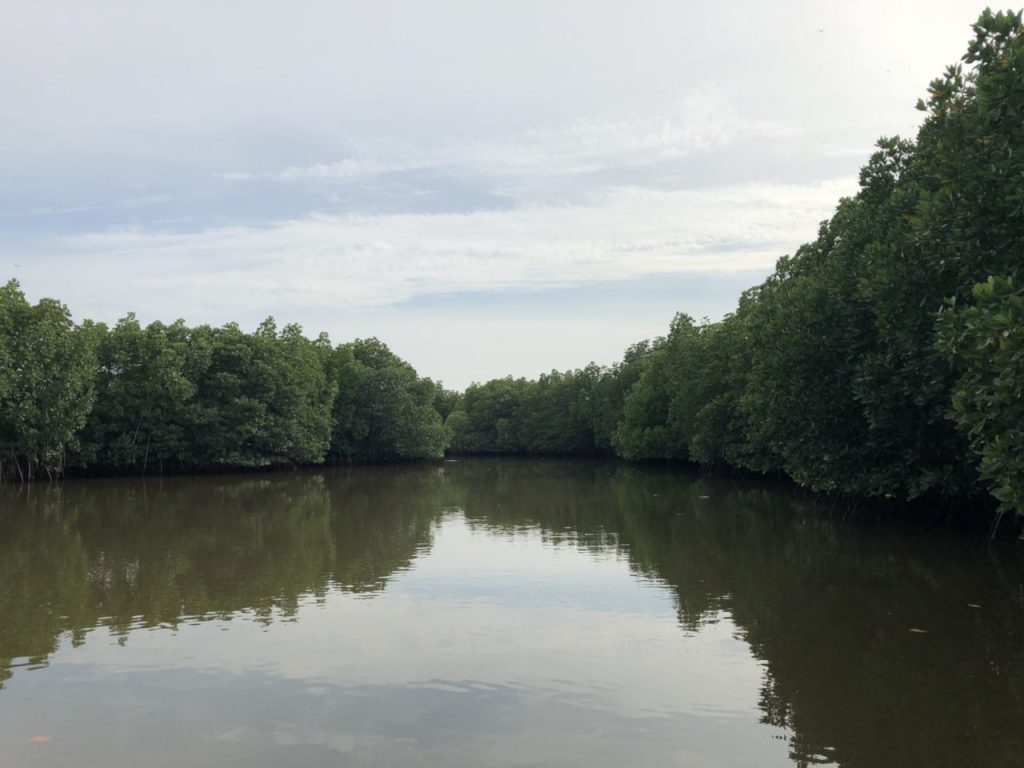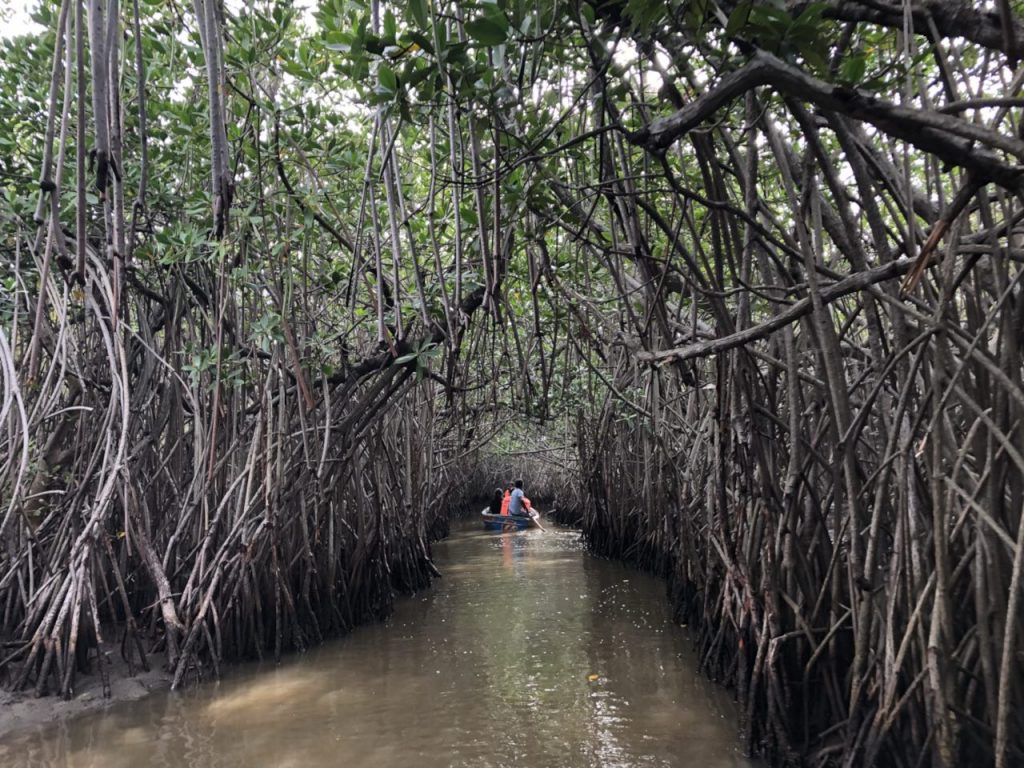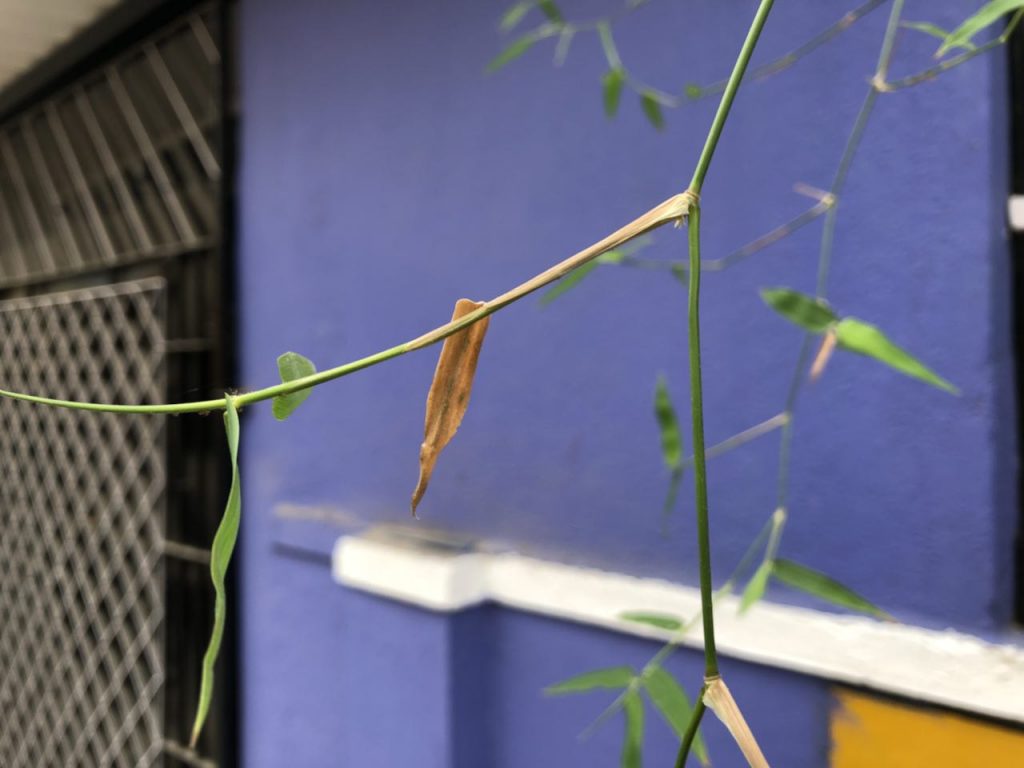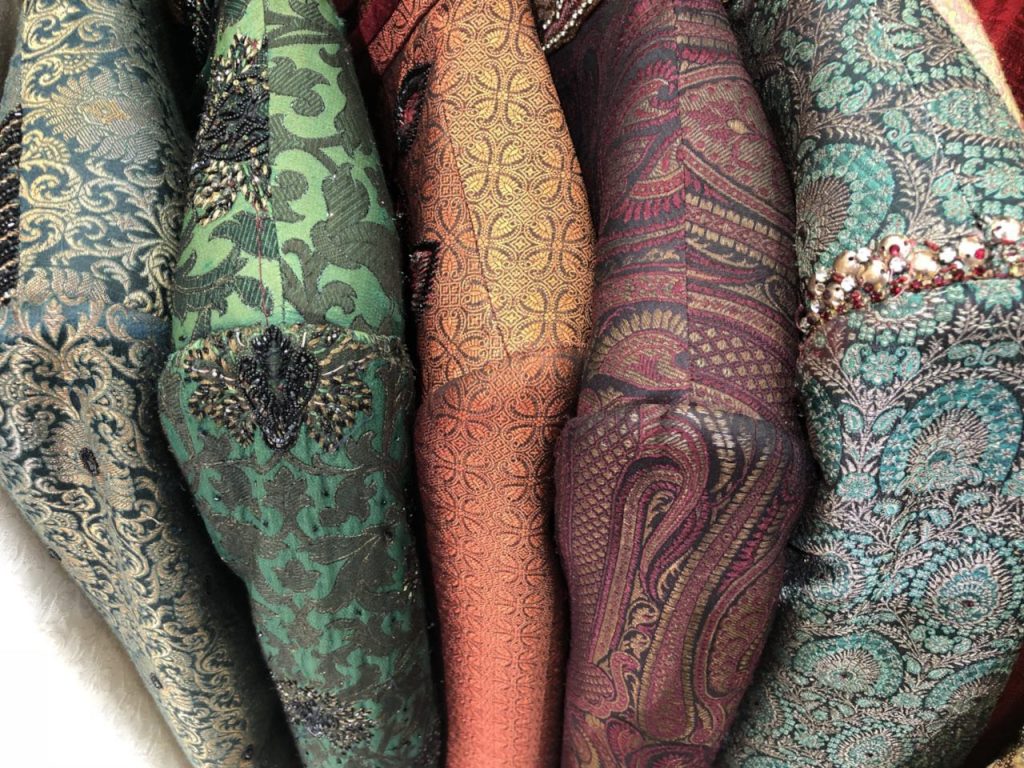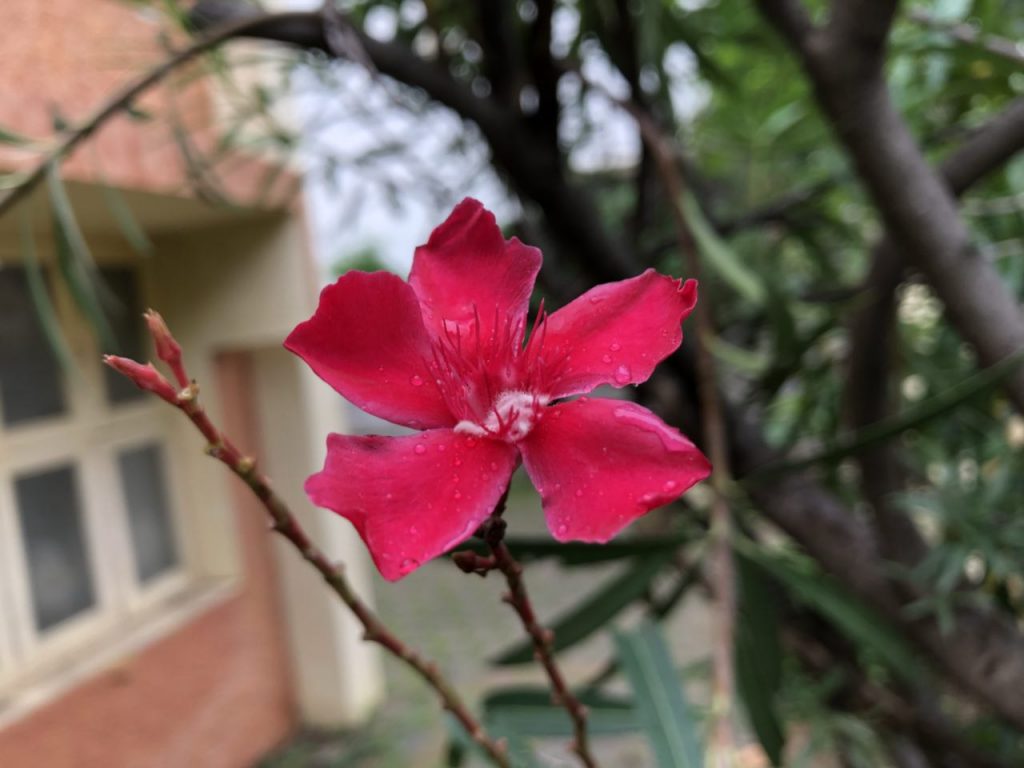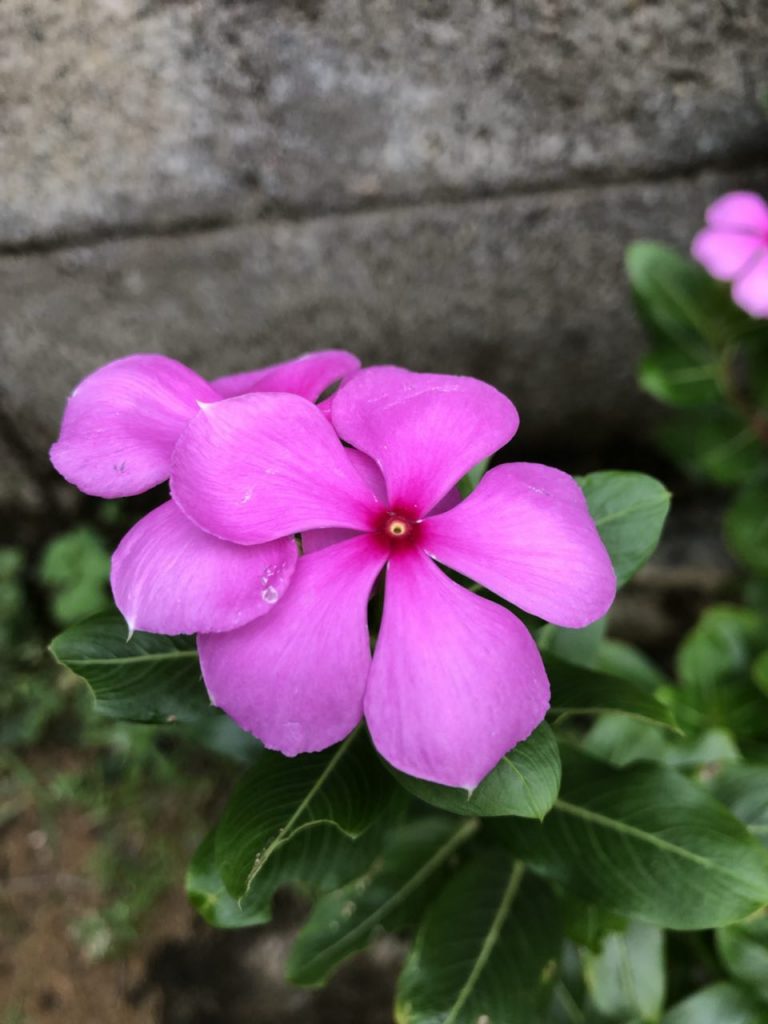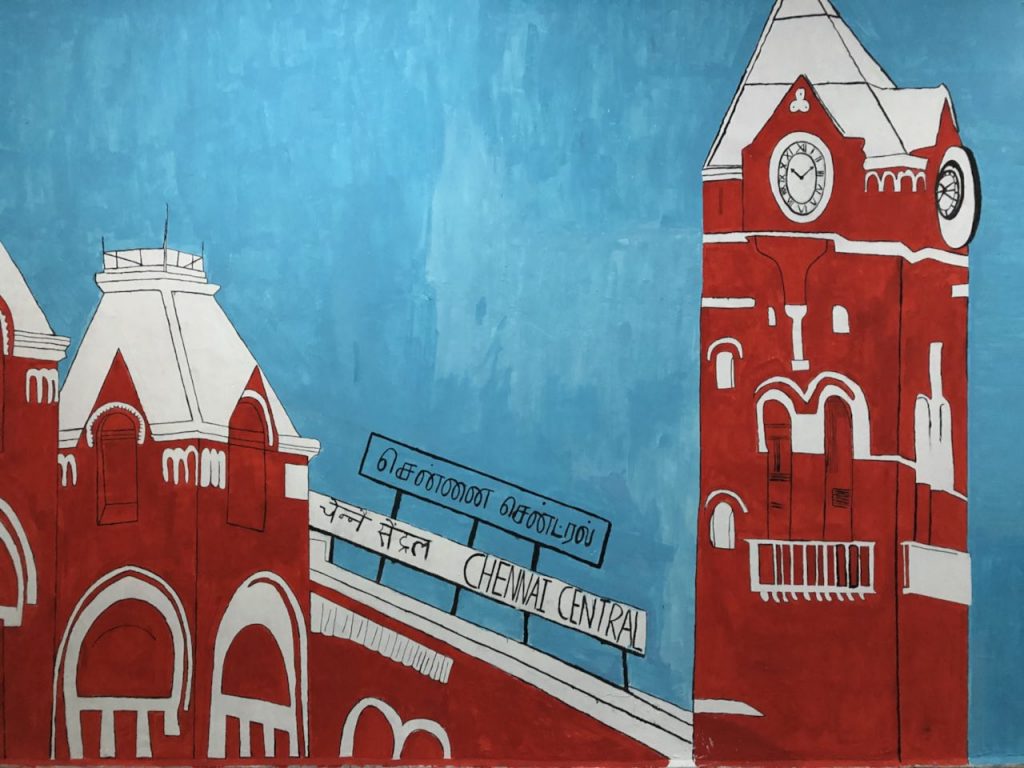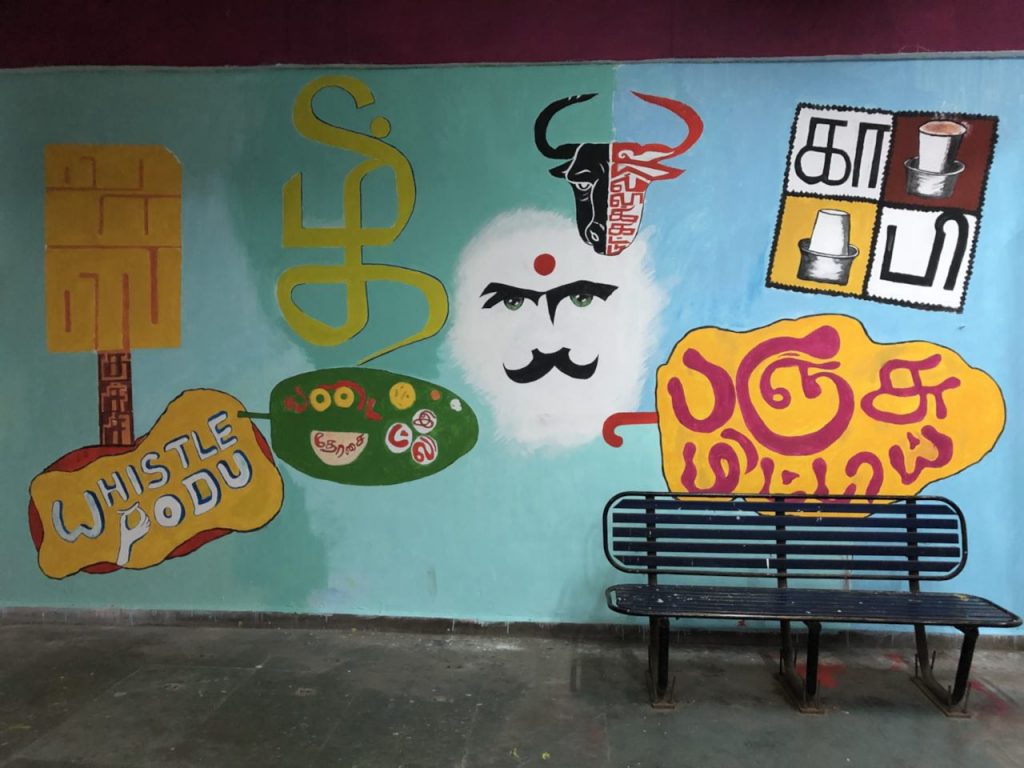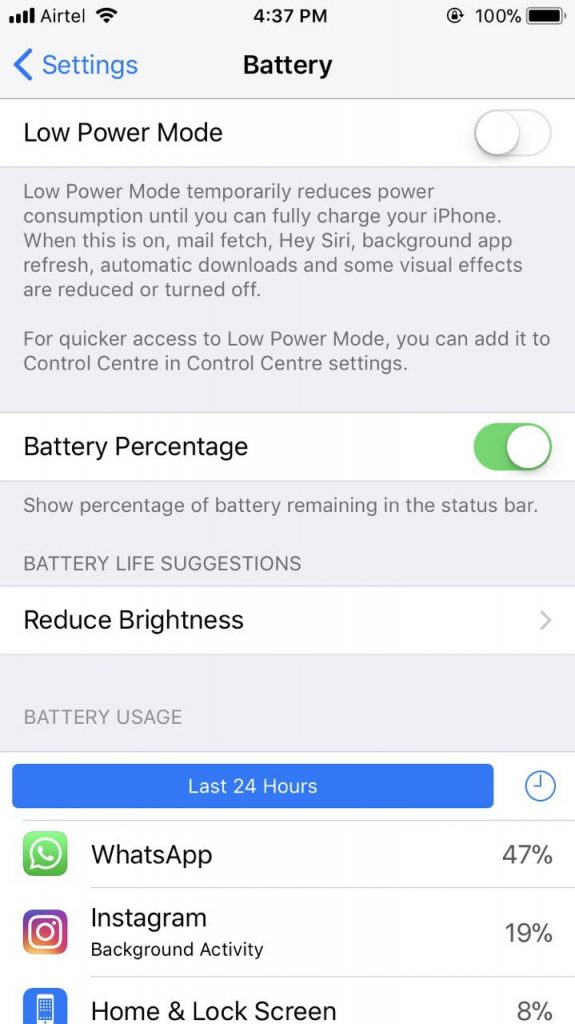 This time iPhone 8 packs a smaller 1821mAh battery, compared to 1960mAh battery in the iPhone 7. However, it has a support for fast charging that can charge the phone up to 50% in 30 minutes and support for Qi wireless charging as well, but the phone comes only with a standard charger in the box. Even though it packs a smaller battery, it didn't affect the real world usage in my case. With me, the phone lasted throughout a day on a single charge. Having said that, if you are a heavy user, we would suggest you carry a power bank with you.
Conclusion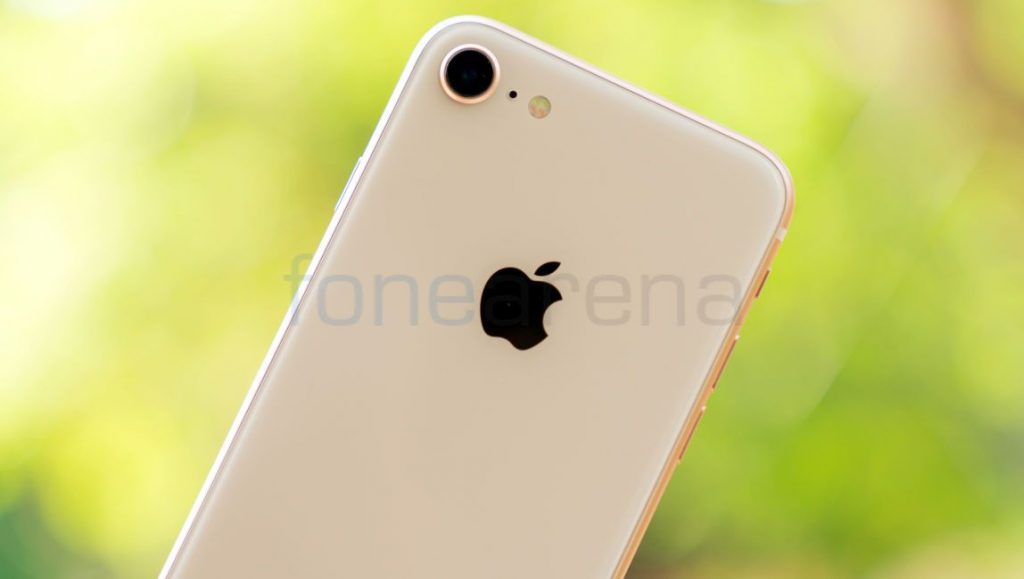 Overall, the Apple iPhone 8 has a blend of a powerful processor, classy camera, smooth operating system packed in a rather familiar design. You can also consider the iPhone 8 Plus with a larger screen and bigger battery or also wait for the iPhone X which marks the 10th anniversary of the iPhone.
In case, if you are planning to switch from Android to iOS, we bet, iPhone 8 won't disappoint you. Also, if you are interested in Android some other options worth considering are HTC U11, Galaxy S8 or S8 Plus, Sony Xperia XZ1 and more.
The Apple iPhone 8 comes in Gold, Silver, and Space Gray colors with a price tag of Rs. 64,000 for the iPhone 8 64GB variant and Rs. 77,000 for the iPhone 8 256GB variant.
Pros
Powerful A11 bionic processor
Brilliant camera
Good build quality
Fast charging and wireless charging
Cons
Design has not changed much
On the expensive side