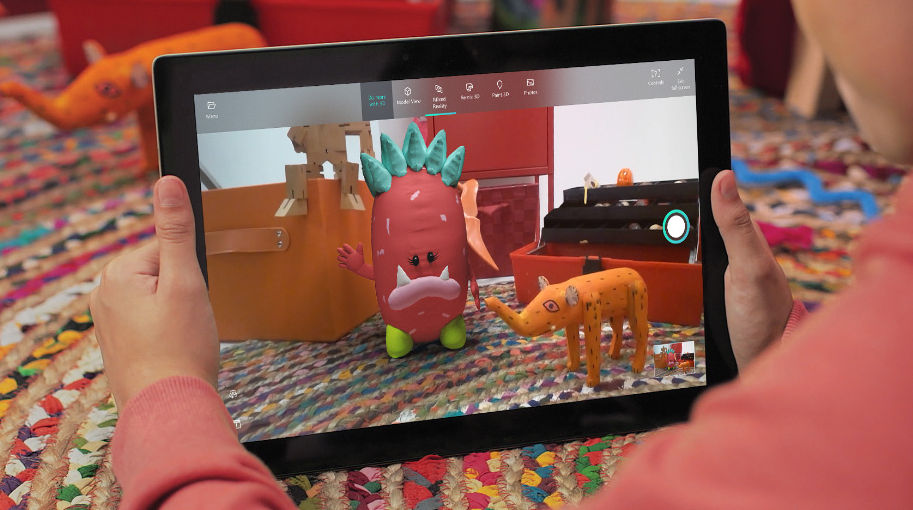 Microsoft started rolling out Windows 10 Fall Creators Update earlier this week, as it had promised. The update brings several new features including Fluent design system, better experiences such as Cloud Clipboard that will improve the experience of moving content across Windows, iOS and Android, OneDrive Files on Demand, new apps on the Windows Store and support for world's first Windows Mixed Reality motion controllers with no markers required.
How to get it?
In the Search tab, type Windows Update and check for updates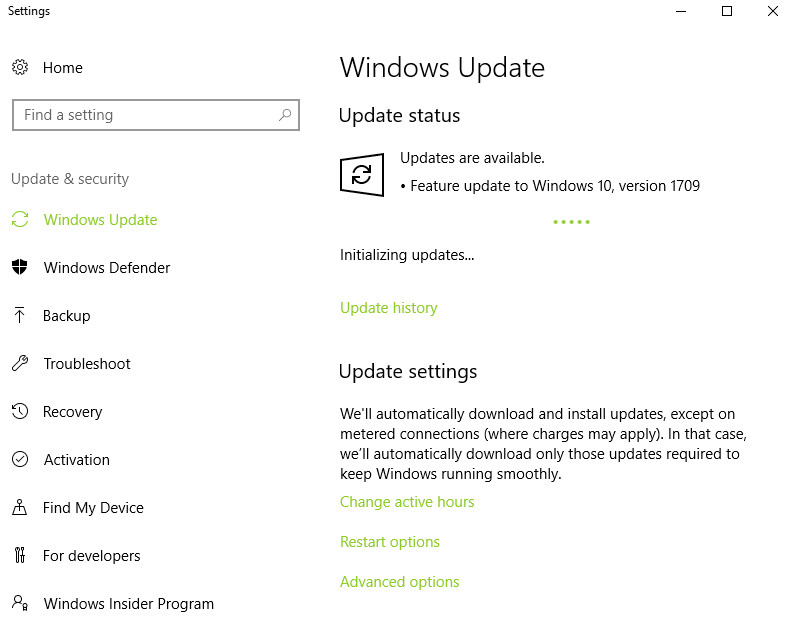 If your device is part of the first phase of roll out, the feature update (version 1709) will begin downloading immediately to your PC in the background.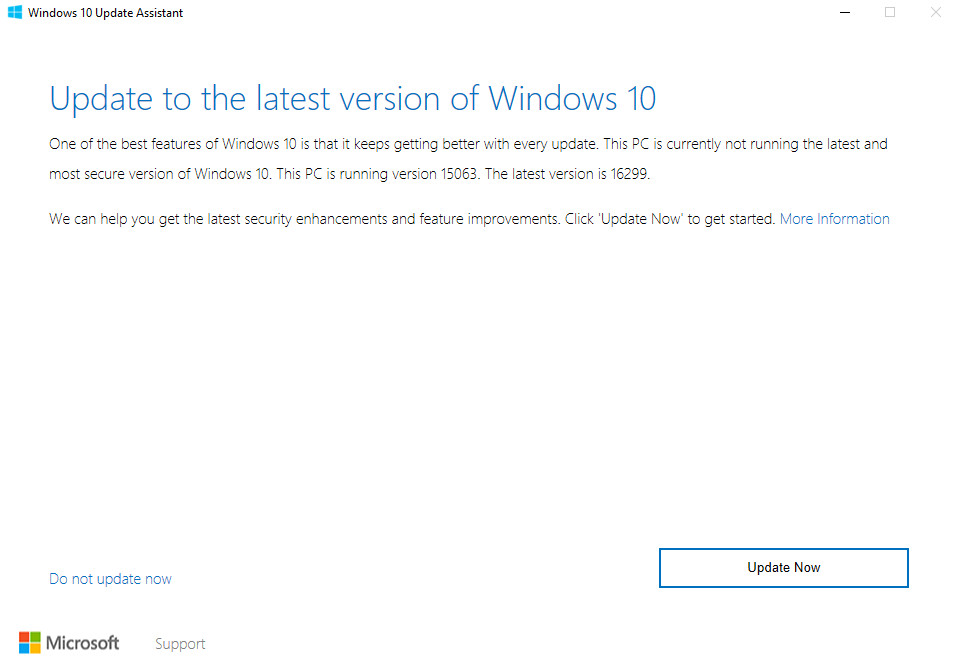 If it says your PC is up to date, download Windows 10 Update Assistant to manually check for updates by running the downloaded Windows 10 Updater and Click Update Now to download the update (1709, build 1629)
Update will now download and install in the background and will prompt you to restart when it's ready. Update time will vary depending on the internet connection for download, and your PC configuration for installation.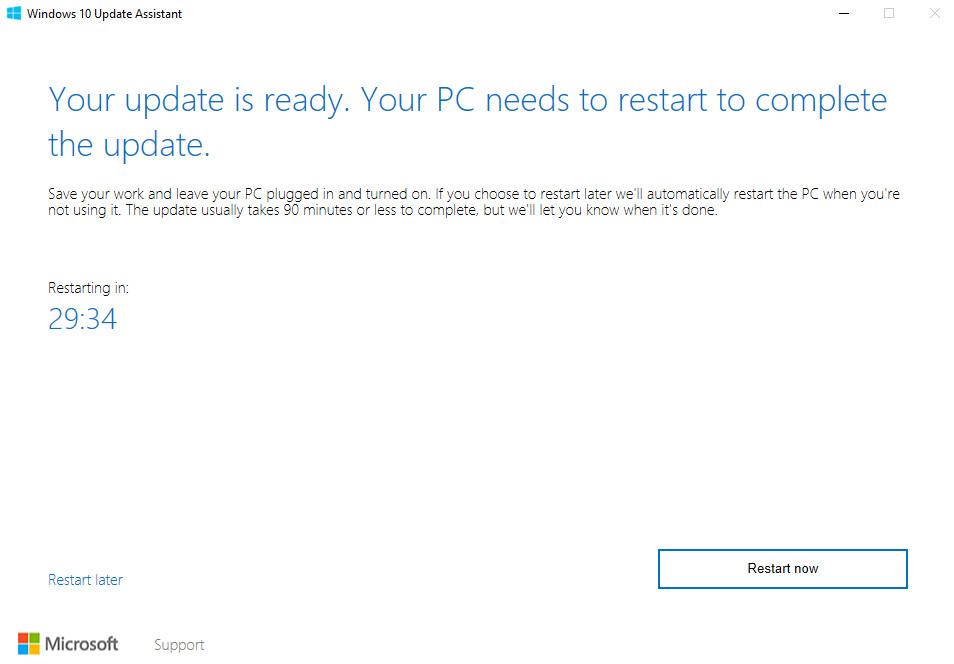 You can also download and run the Media Creation Tool to perform a clean installation or reinstall Windows 10. There is also ISO that can be downloaded from Microsoft site here.
What's New?

Windows Inking: Will let you ink directly onto PDF's, making it easier and faster to comment and share with others. Smart Ink applies artificial intelligence to inking automatically making the squares you draw more perfect, or turning boxes into a table.
Mixed Reality Viewer:  See 3D objects – either from the Remix3D.com community or your own creation from Paint 3D – mixed into your actual surroundings through your PC's camera for powerful ways to bring your story to life.
Quick access to your top people:Now you can pin your top people to the taskbar for one-click access to those who matter most. Communication apps, starting with Mail and Skype, come up together custom-filtered by individual. Tap on your pinned contact to send an email or chat using Skype without having to open the apps.
Windows Story Remix: Uses AI and deep learning to organize and transform photos and videos into stories powered by Microsoft Graph to connect users across devices.
Pick up where you left off: Log out of one device and Cortana asks if you want to continue working in your app, doc or website on your next device.
Clipboard: A fast, easy way to copy and paste just about anything between connected devices by allowing copying from the desktop and pasting on a phone.
One Drive Files On-Demand: Lets you save all of your creations in OneDrive Files On-Demand, accessing your cloud files like any of your other files on your PC, without using up your local storage space.
Updated Game Mode: Allows your games to use the full processing power of your device, right from a new button on the Game bar.
Windows Defender: To get smarter and defends better than ever before. With behind the scenes cloud intelligence that enables new defenses against ransomware and exploits.
Eye Control: Implements eye tracking technology that lets you type, and operate a mouse just using your eyes for those with Lou Gehrig's disease.
Choose your performance/battery balance: New Performance/Power slider lets you set the right balance between battery-life longevity and system performance and responsiveness.