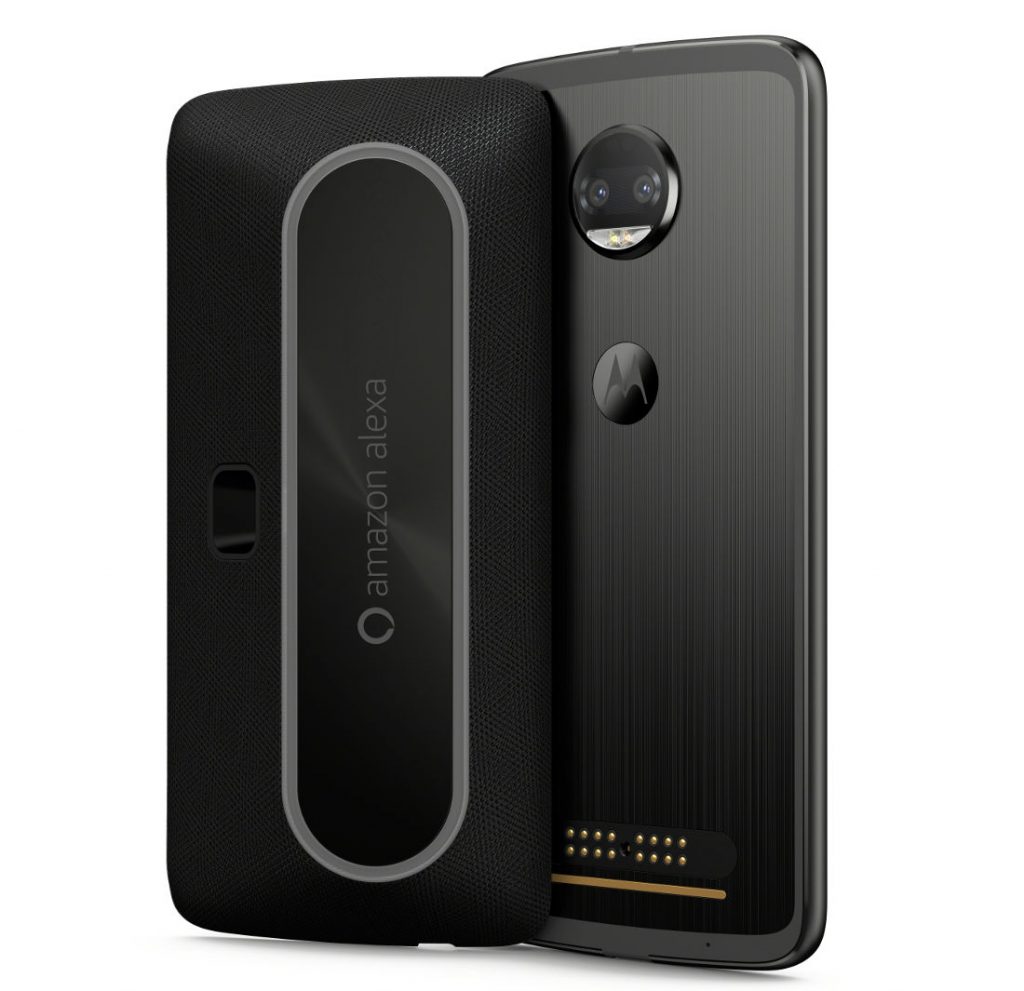 Motorola has introduced a new Moto mod for the Moto Z series phones. The new mod named as Moto Smart Speaker comes with Amazon Alexa voice assistant support. It quite resembles the current Moto SoundBoost 2 speaker mod but with Alexa Assistant support built-in. It connects to the rear of your phone giving you on-the-go access to the personal assistant.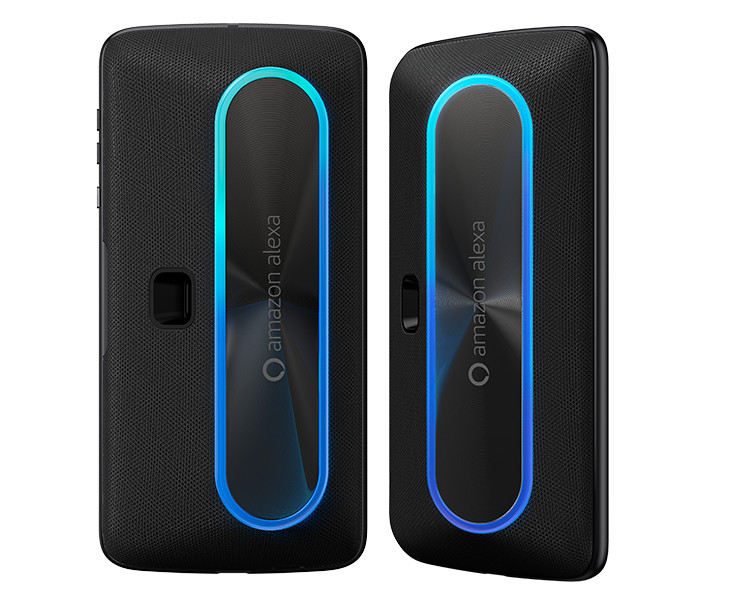 Just like the Amazon Echo devices, the Moto Smart Speaker also comes with glowing blue LED ring on the back. It gives 15-hours of built-in battery life with 1530mAh battery, and charging is easier with the new dock design. You can ask the Alexa Assistant to play music, read the news, ask questions and with four microphones ensure Alexa always hears you.
Like the Amazon Echo devices, the Moto Smart Speaker can also connect to your smart devices to automatically turn on or off lights, request a ride, read out items on your grocery list and you can request weather forecast or what's on your schedule.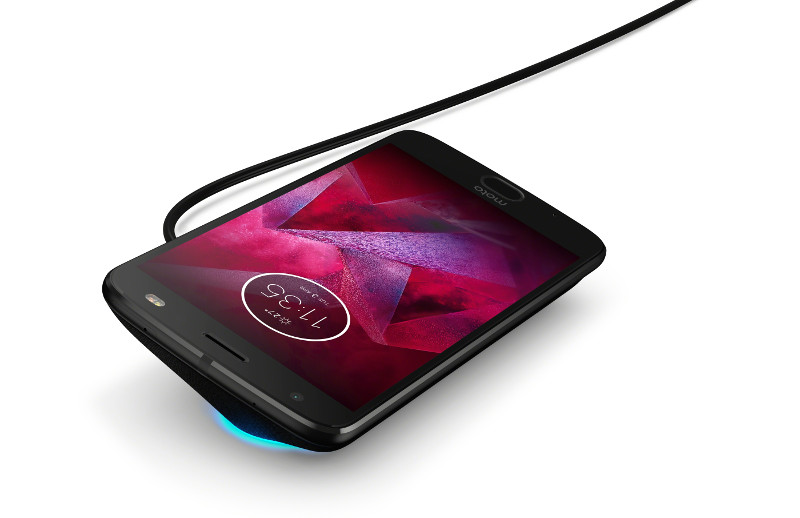 With Amazon's Echo devices costing less than the Motorola Smart Speaker it only makes you wonder the purpose of it when the Moto Z phone comes with Google Assistant that is available for free. It is perfect for those who are deeply connected to the Alexa eco-system and wants to have an Echo assistant that can be carried anywhere.
The Moto Smart Speaker with Amazon Alexa Assistant support is priced at $149.99 (Rs. 9,750 approx) and will be available from November in markets where Alexa is supported.