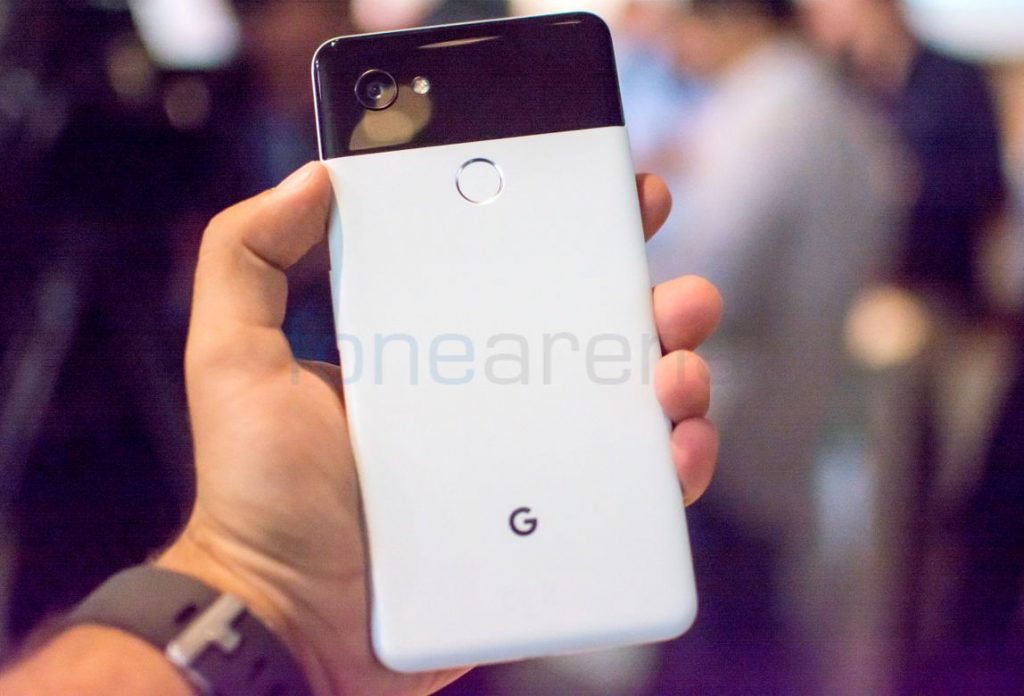 Google introduced the Pixel 2 and Pixel XL 2 on October 4th. One thing the company didn't announce back then is the company's first ever custom System-on-chipset (SoC) which is called Pixel Visual Core that is an image processing chipset is being revealed today. The purpose of the chipset is to accelerate the HDR+ images 5x faster.
The custom chip can handle imaging and machine learning tasks related to the camera, meaning it can auto adjust images based on the scene. The HDR+ technology allows you to click brighter images in dimly lit conditions. On looking at the IPU (image processing unit) layout, it is evident that we see something similar to the regular eight-core SoC and a 9th power-efficient ARM Cortex A53 CPU on the top left.
Coming back, the eight-core IPU chipset is meant to handle HDR+ duties at 5X faster and uses 1/10th the energy than running on the application processor (AP).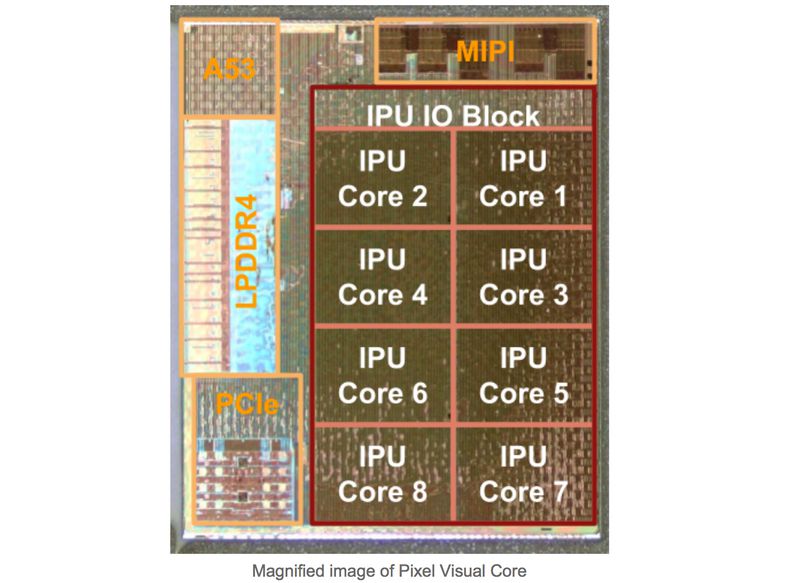 Google in a blog post explains that it is using aligning and averaging multiple image frames technique to construct high dynamic range images from a short burst of images. As for portrait images are concerned, Google is said to be using a convolution neural network which is being trained on million pictures of faces and bodies to produce a better division of foreground and background pictures.
The Pixel Visual Core chipset is present on the latest Pixel 2 and Pixel 2 XL, but aren't activated at the moment. Google says that it will enable it in preview of Android Oreo 8.1 and will bring HDR+ to third-party photography applications. The Pixel Visual core is only present on the Pixel 2 and Pixel XL 2 leaving behind the last year's Pixels and other Android phones.