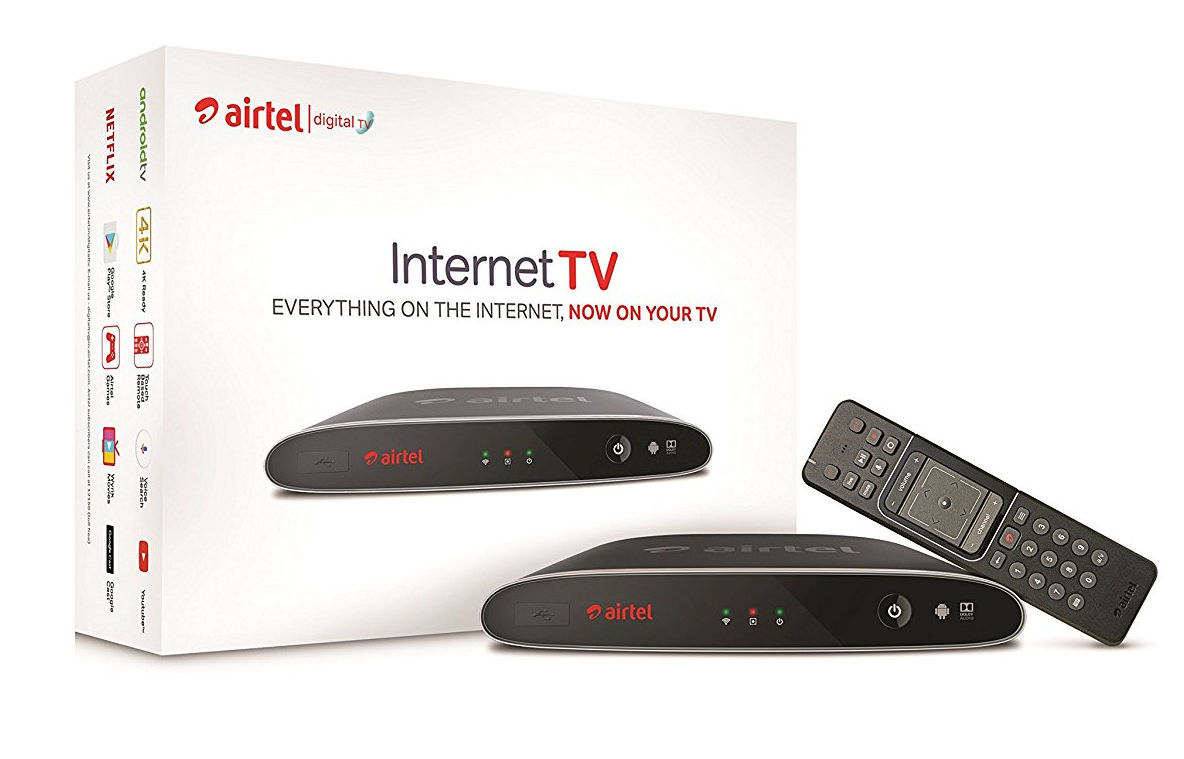 Airtel Digital TV launched Internet TV, which is an Android TV box. Developed by LG, it offers 500 satellite TV channels. Today, LG and Airtel have announced an exclusive partnership under which customers purchasing any 43-inch and above LG UHD or OLED panel TV, will get benefits of up to 25% on Airtel Internet TV.
The offer is valid till October 31, 2017. Airtel Internet TV requires a broadband or a 4G hotspot connection with a minimum recommended speed of 4 Mbps. Airtel Internet TV customers can also get additional 25GB with their Airtel Broadband plans via MyAirtel App.
Airtel 'Internet TV' comes with inbuilt-Wi-Fi receiver, Bluetooth based remote control and is integrated with Google voice search feature. Customers can discover their favourite content by simply speaking into the remote and choose from a variety of content sources. Airtel 'Internet TV' STB enables LIVE TV shows to be paused, recorded or even rewind on connected USB-drive (external HDD). Internet TV supports many digital output ports for consumers to enjoy Dolby ATMOS experience. Inbuilt Bluetooth allows users to connect their speakers or Bluetooth headsets for best-in-class experience.