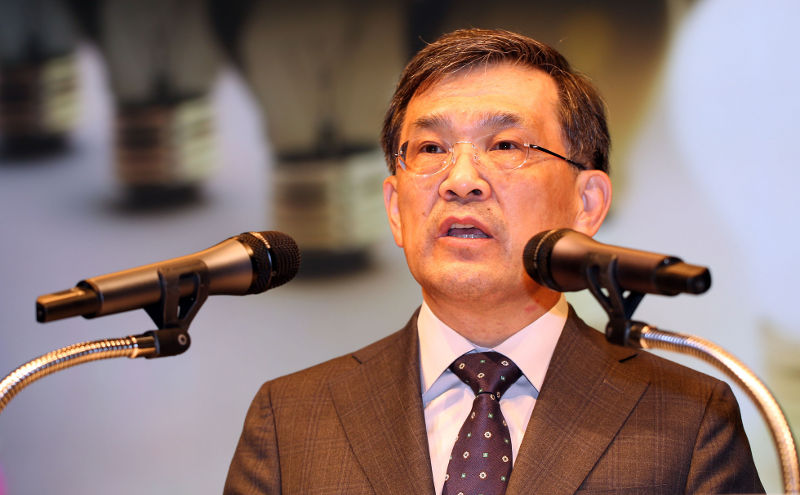 Samsung Electronics today has announced that company's Vice Chairman, Kwon Oh-Hyun will resign as Head of Device Solutions business and will not be seeking a re-election as as a member of the Board of Directors and the Chairman of the Board when his term ends in the coming March 2018. Apart from Head of Device Solutions business, he will also resign from the position of CEO of Samsung display.
Vice Chairman Oh-Hyun joined the company back in 1985 as a researcher in the Samsung's Semiconductor Institute in the United States. He also served as the president and head of the System LSI Division and Semiconductor Business before becoming CEO of the company in 2012.
He was also made as the CEO of Samsung Display in 2016. In the vast 32 years of his career with Samsung, Kwon served both as a researcher and CEO of the company, and it is now the right time to move on he said.
In an emotional letter sent to all employees, Vice Chairman Kwon said:
It is something I had been thinking long and hard about for quite some time. It has not been an easy decision, but I feel I can no longer put it off. As we are confronted with unprecedented crisis inside out, I believe that time has now come for the company start anew, with a new spirit and young leadership to better respond to challenges arising from the rapidly changing IT industry.
He said that he is very proud of the achievements of Samsung during his entire career and said together we built one of the most valuable companies in the world. He said that the company needs a new young leader who can better understand the changing dynamics of the IT industry and can respond to the challenges in a better way.
Sai Krishna contributed to this post