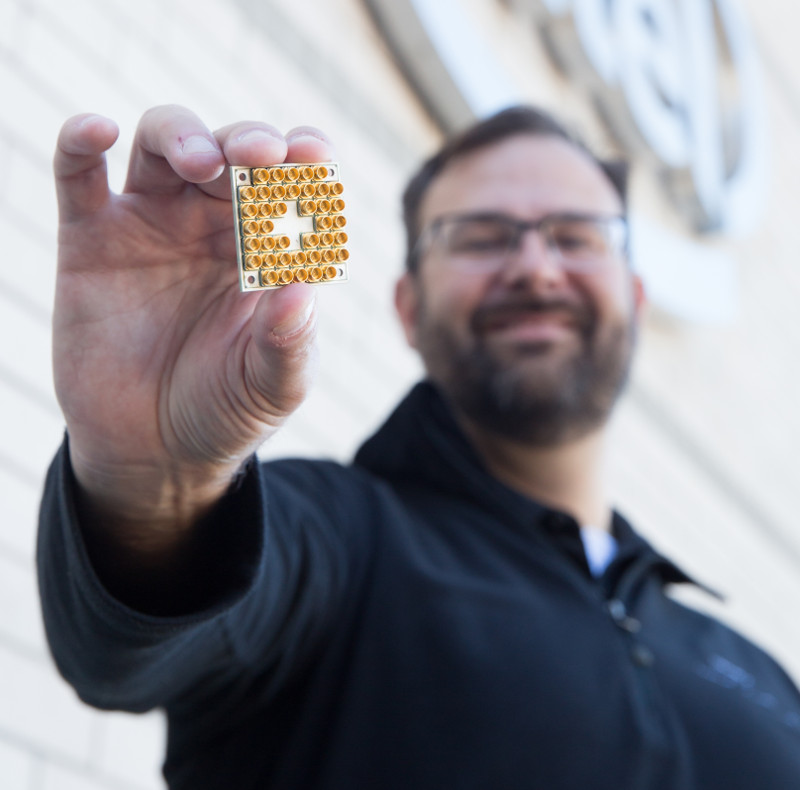 Intel has started delivering the Quantum computing 17-bit Qubit SuperConducting chipset to a European group with an approach that is vastly unique from the current PCs, Phones, and other devices. This move demonstrates the company's progress and role in the pivotal future. Classic Computing uses the traditional way of encoding information represented in ones and zeros. While the Quantum computing chips work in Qubits and can also be ones and zeros at the same time.
This way of approach will perform tasks much faster than current computers can, but the only shortcoming is that they often need cold temperatures and only work for short bursts of time. Intel has earlier experimented and produced many Quantum chipset, but this is the first time the company has come out and openly discussing the chipset since its partnership with QuTech two years ago. QuTech is a research institute of the Netherlands' Delft University of Technology and Dutch Organization for Applied Research. This new chipset has overcome the issue and can work for longer stretches.
Google and Microsoft have recently showcased their Quantum chipsets, and it only makes sense that Intel is coming out with the chipset of their own. The new chipset comes with improved reliability, thermal performance and the radio frequency between the Qubits has been reduced.
The scalable interconnect scheme will allow 10 to 100 times more signal in and out compared to the wire-bonded chipsets. When compared to the conventional chips, the new Quantum chipset is advanced in processing, material, and designs allowing the company's packaging to scale up for QIC (quantum integrated circuits).
Commenting on the new chip, Michael Mayberry, corporate vice president and managing director of Intel Labs, said:
Our quantum research has progressed to the point where our partner QuTech is simulating quantum algorithm workloads, and Intel is fabricating new qubit test chips on a regular basis in our leading-edge manufacturing facilities.Intel's expertise in fabrication, control electronics, and architecture sets us apart and will serve us well as we venture into new computing paradigms, from neuromorphic to quantum computing.
Sai Krishna contributed to this post