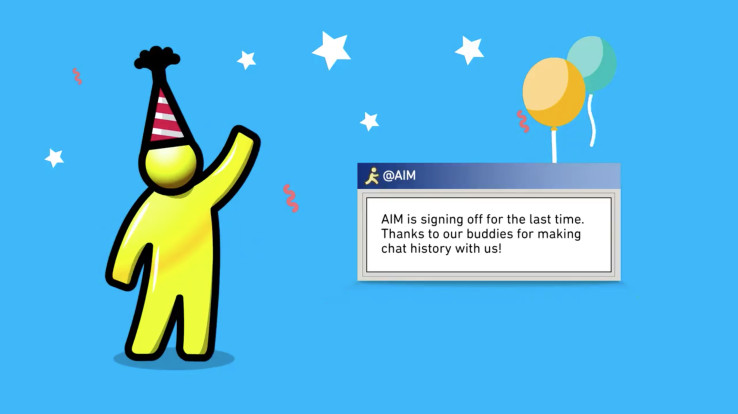 AIM messaging platform was a rage and was also the first experience of the Social media for many back in the day. The messaging platform was up and running since 1997, and now after twenty long years, the company has decided to shut down once and for all. AIM messaging platform will be shutting down on December 15th, 2017.
Times have changed, and people have started adopting the new ways of communications like the Facebook, WhatsApp, Twitter; acknowledging the fact, AOL has decided to end their operations and with no intentions to find a replacement for AIM, the company finally planned on pulling the plug. The AOL chat messenger dominated online chat in the late 2000's before the current social media apps were even a thing.
Back in March, AIM cut off support for third-party chat clients hinting at the shutdown. It will make a huge difference for the people who are still actively using the AIM chat messenger application. The increase in the number of smartphone apps had significantly replaced the desktop chat applications. Staying in touch with friends and family has become as easy as just sharing phone numbers or screen names, the need for desktop applications has drastically come down over the past few years.
Commenting on the same, Michael Albers, VP of Communications Product at Oath in a blog post, said:
AIM tapped into new digital technologies and ignited a cultural shift, but the way in which we communicate with each other has profoundly changed. As a result, we've made the decision that we will be discontinuing AIM effective December 15, 2017. We are more excited than ever to continue building the next generation of iconic brands and life-changing products for users around the world.
Sai Krishna contributed to this post