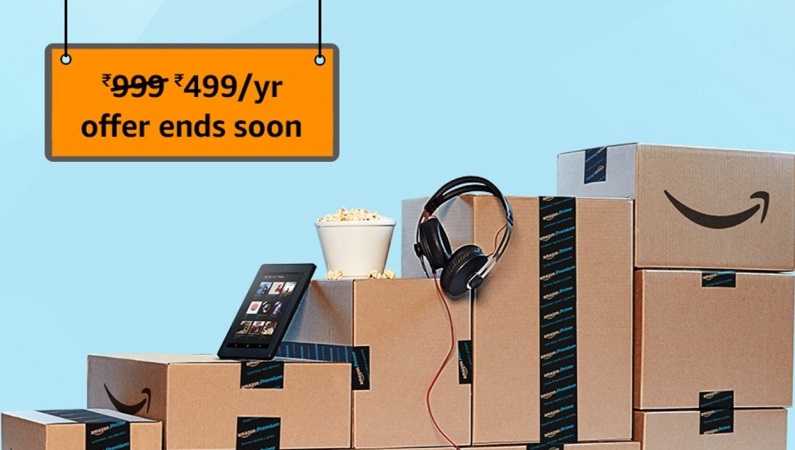 Amazon launched its Prime delivery service in India last year in July for an introductory price of Rs. 499. However, the membership price is soon about to change. Amazon India will soon increase the subscription fee for its 'Prime' service to Rs 999 in India in the coming days.
There is no date given as to when Amazon would stop offering the Rs 499 offer on Prime membership. However, Amazon now mentions on the website that "Rs. 499/ year is ending soon". In India, Prime members get unlimited free 1-day and 2- day delivery service. The Prime membership also offers access to Amazon's Prime Video streaming service without any additional cost.
Amazon India said in an emailed statement,
Prime membership is available for only a few more days at the special introductory price of Rs 499 a year… after which we'll move to the strikethrough price of Rs 999.
Amazon currently has 11 million products under Prime and around 40% of orders now comes from Prime customers.