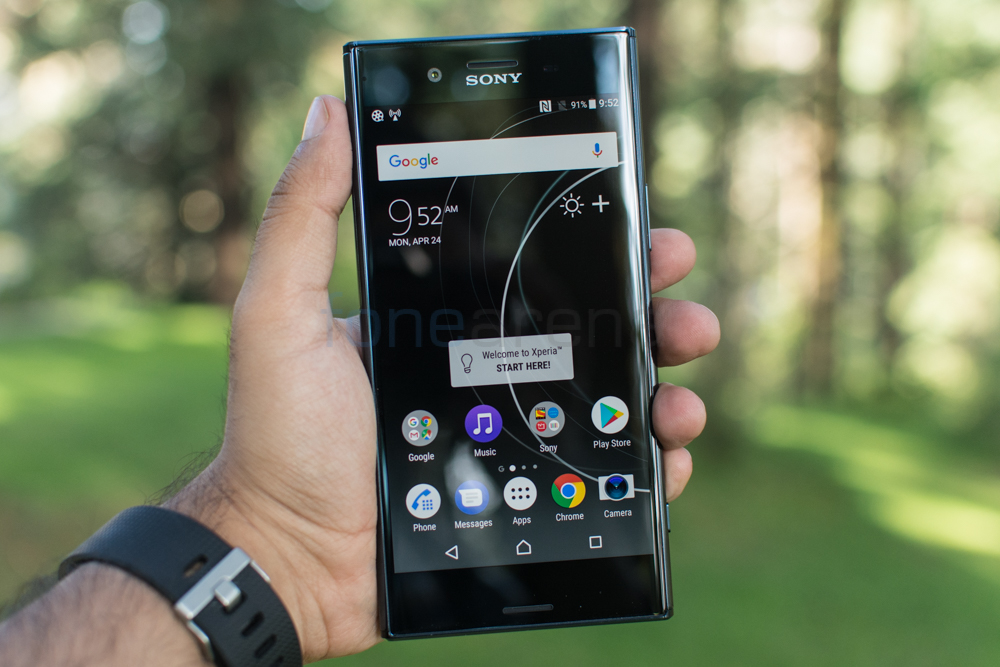 2017 has been the year of innovation in the smartphone segment especially in the design aspect. Be it Samsung, LG or even Apple now, they have completely refreshed their flagship design elements, and it looks like Sony is in too for some action. At the launch of Xperia XZ1 in India, managing director Kenichiro Hibi told Indian Express that the new upcoming Sony flagship would have a complete design overhaul catching up with the current trend.
Sony has introduced two new flagship smartphones this year; the Xperia XZ1 and the Xperia XZ premium. Though both these smartphones are in-line with the current flagship level specifications and features, it is the design that still feels old and familiar. Sony has stuck with the same design for quite some time now, the thick bezels on the top and the bottom of the phone looks boring, thus losing to the competition by a large proportion.
When asked the same, Mr. Kenichiro Hibi said "We have deployed an omnibalance design as long as the X series continues to be available in the market. Also, we are planning to launch the new generation of products, and you can expect an entirely new design from the devices".
To keep up with the trend of 18:9 display, Sony too is looking at the possibilities for a bezel-less design for its next flagships which according to Hibi should arrive soon. The company will remain focused in India; however, the key area of the target would be flagships, but wouldn't exit the Mid-range segment either. It will launch premium mid-range segment phones starting at Rs. 20,000 that offer better value for money.
For now, the Xperia XZ premium will be the only flagship for Sony in 2017 that comes with 4K HDR display, Snapdragon 835 SoC coupled with 4GB RAM, new 19MP rear camera and it already promised it will get the Android 8.0 Oreo update.
Sai Krishna contributed to this post