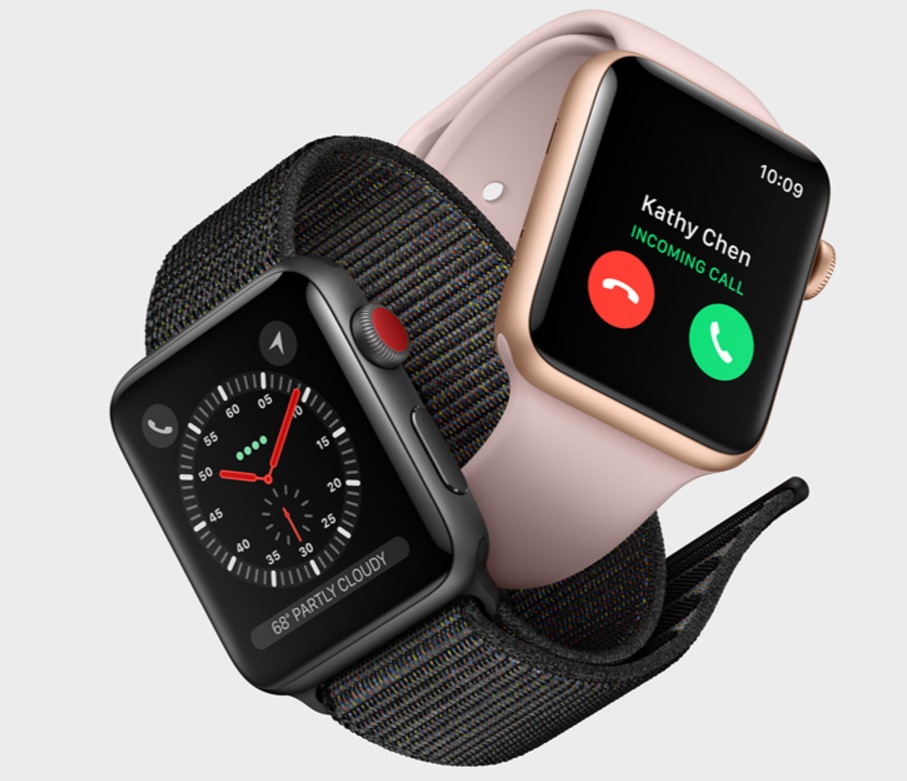 Apple has officially unveiled the next generation Apple Watch at the Apple event, as expected. The Apple Watch Series 3 comes with built-in cellular connectivity that will let you make and receive calls, messages and more.
Apple Watch Series 3 comes in two models, one with GPS and cellular, and one with GPS. The new Apple Watch is powered by a dual core processor that offers 70% more performance. Siri has also become smarter and will also talk. It comes with W2 wireless chip that results into 85% faster WiFi performance while Bluetooth is 50% more efficient. Apple Watch will share the same phone number as your existing iPhone and will sport an electronic SIM as supposed to a traditional nano SIM. Thanks to the cellular connectivity, the Apple Watch Series 3 will let you access Apple Music during running or a walk. It also sports a red color crown on the right side that lets you navigate through the watch.
The new Apple Watches will launch with watchOS 4, the latest software, which includes new health tracking functions, Siri recommendations, new watch faces and more. It features an updated Heart Rate app, giving even more insight to heart rate, including measurements during resting, workout, recovery, walking and Breathe sessions. The watch also features GPS and is swim proof. Apple promises up to 18 hours of battery life. In terms of design, the new watch is the same physical size as the Series 2.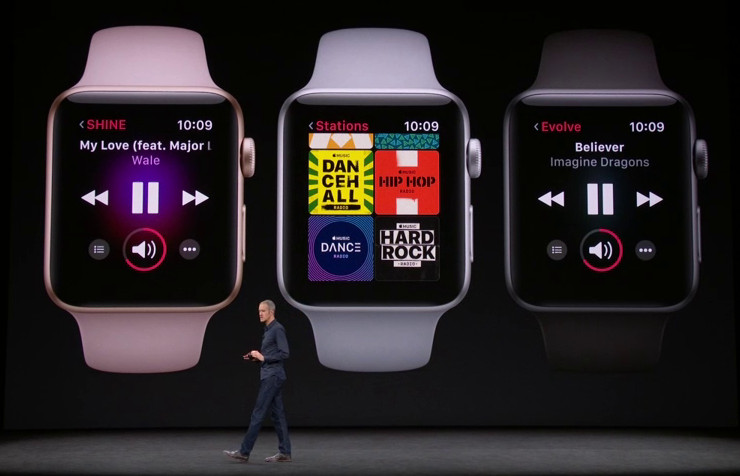 The Apple Watch comes in several cases and bands. Pre-orders will start September 15 and it will be available starting September 22nd. The new Apple Watch Series 3 (GPS + Cellular) starts at $399 (US) and Apple Watch Series 3 (GPS) starts at $329 (US). It comes in Blush Gold and Dark Gray color variants. Apple has decided to keep the Series 1 alive at$249 while the Series 2 is gone.