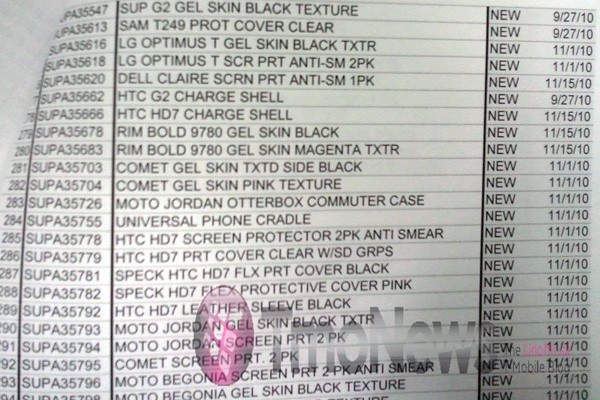 AT&T is not the only mobile carrier who is interested in WP7, T-Mobile USA is also looking forward to WP7 phones. According to a leaked document above, T-Mobile USA will launch the successor to HD2, which will be known as HTC HD7. HTC HD7 will be running Windows Phone 7 for sure, and in the document we can see that the accessories of the device is coming out in November, so it means that the device is also coming out in November.
LG Optimus T is also coming to T-Mobile, It could be the Optimus One or Chic, or may be it's the LG Optimus Tablet which is coming out in Q4 of 2010, because the "T" could mean tablet, but lets wait for some official words. Also Motorola Jordan is coming to T-Mobile, which is actually Motorola Defy. Blackberry Bold 9780 is also going to hit T-Mo. The only unknown devices are the Motorola Begonia and Dell Clarie, Engadget is saying that the Dell Clarie is Dell Streak.
Hopefully, we'll see all these devices in early November, so folks stay tuned !
via TmoNews