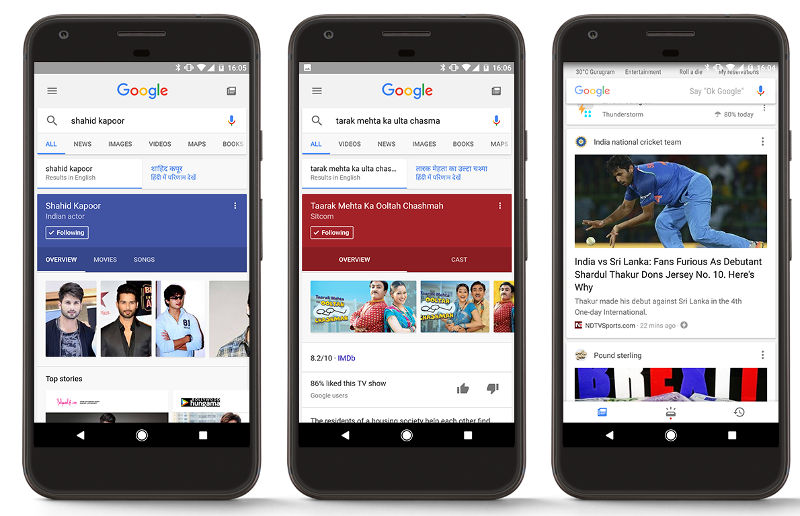 Google rolled out the new personalized feed in India for its search app for Android and iOS. The feed will enable you to see cards containing the latest sports highlights, top news, engaging videos, new music, stories about your hobbies and more. Most importantly, the new feed will be available in English and Hindi.
You can now follow topics that you are interested in like movies, sports teams, favorite bands or music artists, famous people and more right from Search results. The mobile search results gets a new Follow button and tapping on it will offer you updates and stories from the selected topic. You can also unfollow a topic or interest by simply tap a given card in your feed and unfollow or visit your Google app settings to remove it from your feed.
The new feed will not only be based on a user's interaction with Google, but will also factor trending topics in their chosen areas from around the world. For example, if you're a photography enthusiast but just casually interested in fitness, your feed will reflect stories in your feed accordingly. As your world and interests change, your feed will continue to evolve based on how you engage with it, surfacing various topics that represent your interests.
The Google feed will also include information from diverse perspectives and multiple viewpoints to deliver and a more holistic understanding about news, articles and topics in the feed, even if these are older stories that may still be relevant to a given topic.