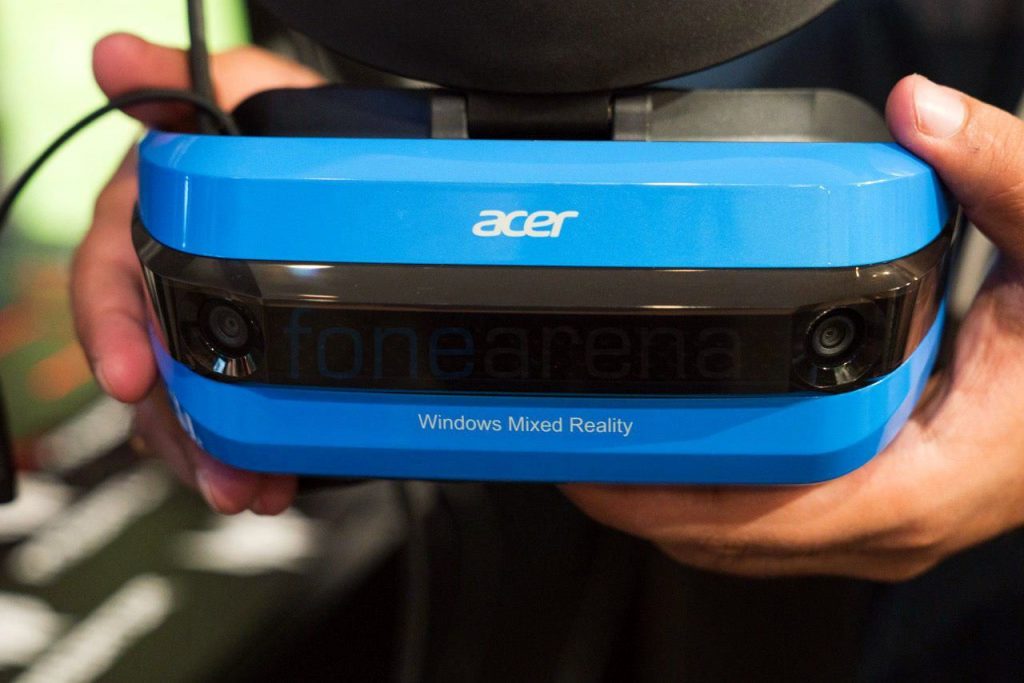 Microsoft introduced Windows 10 Creators Update earlier this year that brought support for VR headsets and mixed reality. It had teamed up with Acer and ASUS for VR headsets capable of mixed reality through the Creators Update. We are live at the ongoing IFA 2017 and got our hands on the Acer Windows Mixed Reality headset.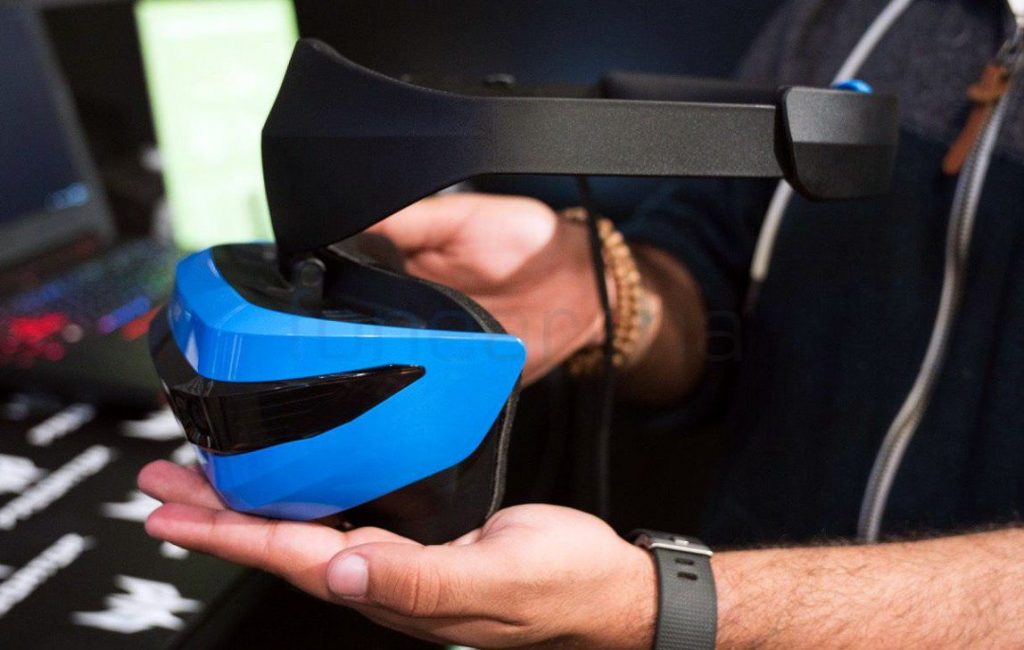 The Acer Mixed-Reality VR headsets has built-in sensors to enable inside-out. It has two camera up front. The Windows Mixed Reality experiences allow a variety of inputs such as advanced motion controllers, gamepads, mice, keyboards, as well as the power of gaze and voice.
It feature two high-resolution liquid crystal displays at 1440 x 1440. There is a 2.89 diagonal display and front hinged display. It offers 95 degrees horizontal field of view. The display refresh rate is up to 90 Hz (native).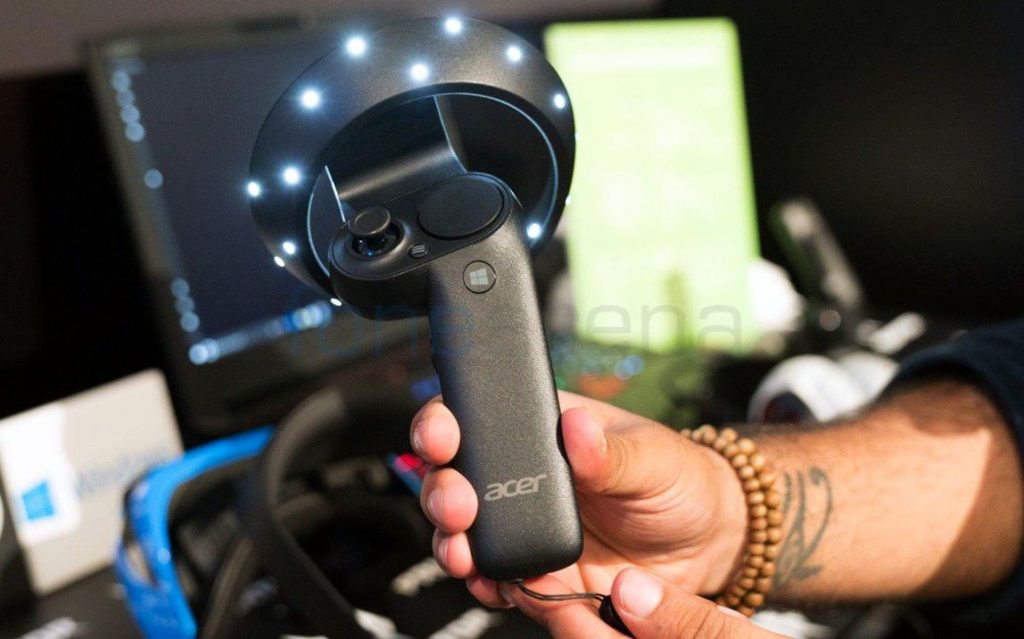 It comes with built-in audio out and microphone support through 3.5mm jack. There is a single cable with HDMI 2.0 (display) and USB 3.0 (data) for connectivity. There are two controller for right and left hand. It has a Windows key that lets you inside Windows application.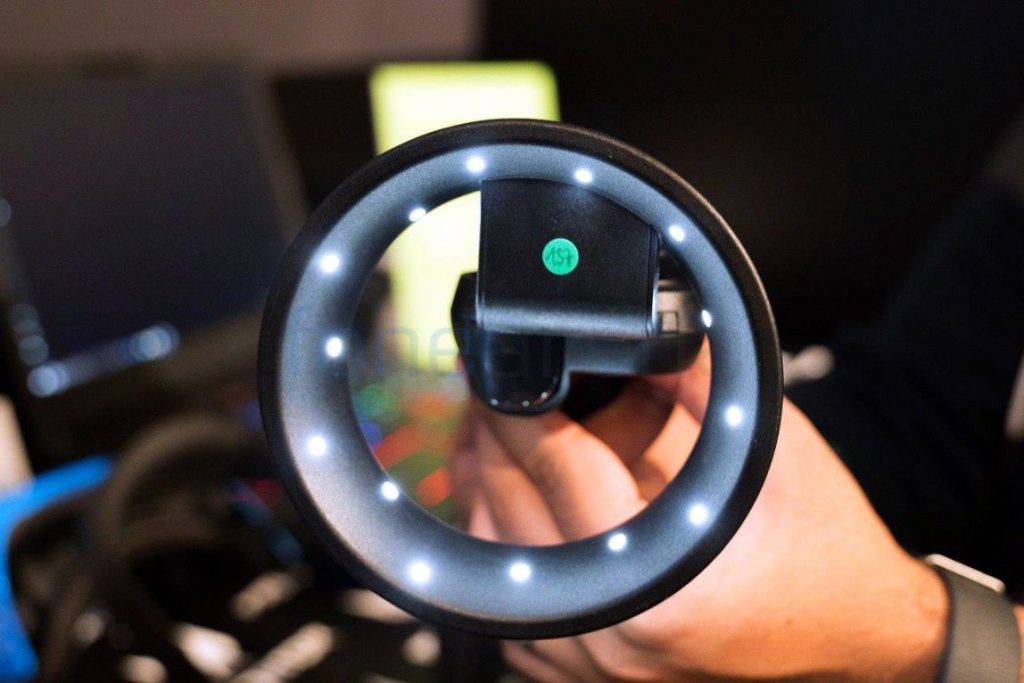 The circular ring is used for facial tracking. It has LED lights up front. Check out the video to see a quick demo of how the Acer Mixed Reality headset works.
Sneha contributed to this post.