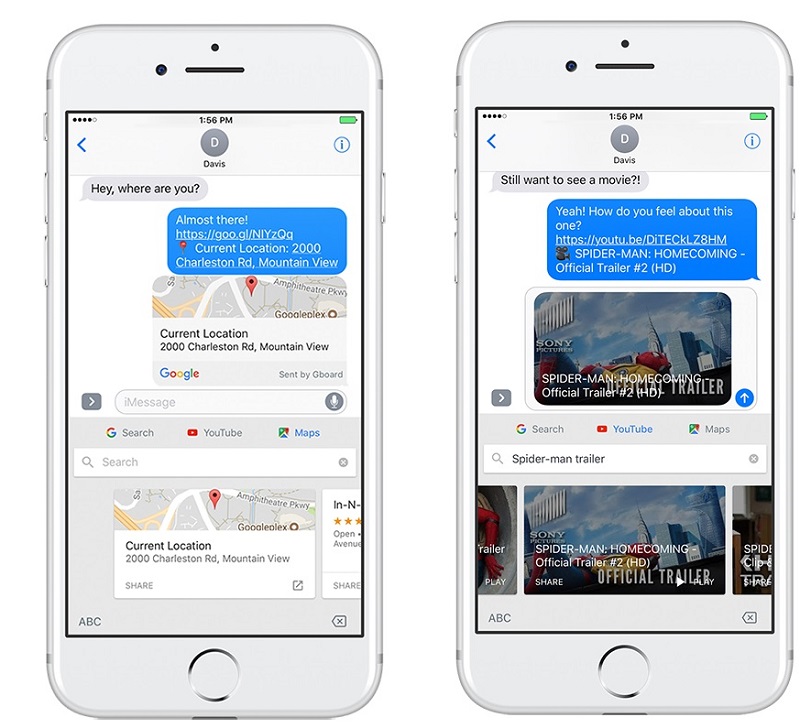 Gboard for iPhone has received an update that adds support for Maps, YouTube and doodling. Now when you tap the G button, you can access Maps and YouTube for easier location and video sharing in any messaging app.
You can share your current location by simply hitting the G button and selecting the Maps tab. This will save users from a long task of selecting the address, copying it and pasting it back in the Gboard app. Similar to Maps, a YouTube button has also been added for searching and sharing videos. Gboard will show results in a card-style carousel format and you can swipe horizontally below the search bar. You will just need to tap on the video or map you want to send. The search results can then be shared to messaging apps and social media.
Finally, Gboard is also bringing the doodling feature for iPhone. You can start drawing by hitting the emoji button followed by the pen icon and share your creations right from your keyboard.