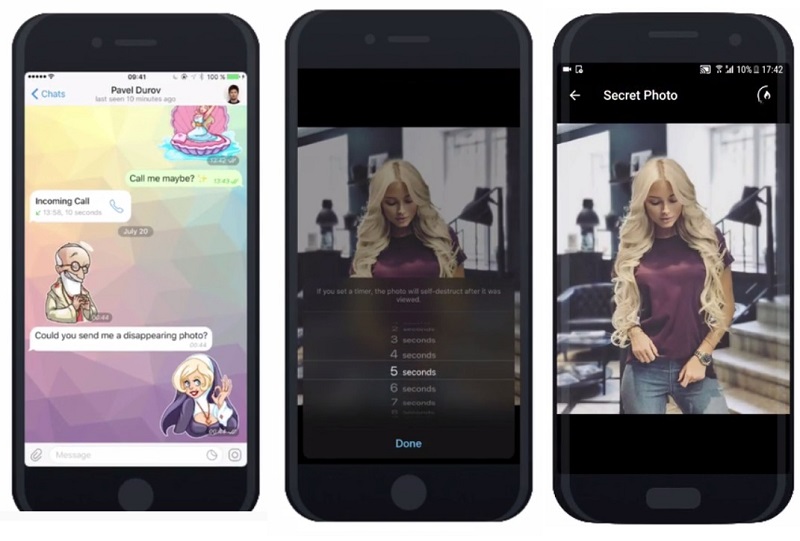 Telegram has received a new update that allows users to send disappearing photos and videos. The update which bumps the app to version 4.2 will let users set a self-destruct timer for any photos and videos shared in private chats. In addition, the app also gets some new photo editing tools.

Prior to the update, Telegram users could only send text-based "secret chats" that would self-delete. Now, users can set a timer that will remove photos and videos permanently. After you set a timer, the countdown starts the moment your recipient opens the photo or video you sent. After the time runs out, the photo/video will disappear similar to Secret Chats. If the recipient tries to make a screenshot of your disappearing media, you will get a notification. The self-destructing message was originally started by Snapchat
The new update also sees an improved photo editor, and lets users speed up their downloads from large public channels. Up next, you can now add a bio to your profile by typing a few words about yourself in Settings. Moreover, stickers will be easier to use thanks to a new feature that allows you to enlarge the scrolling area. Finally, with the latest update Telegram apps will rely on a CDN (distributed network) to cache publicly available photos and videos posted in massive channels (100,000+ members). This will result in significantly higher download speeds for tens of millions of Telegram users around the world.