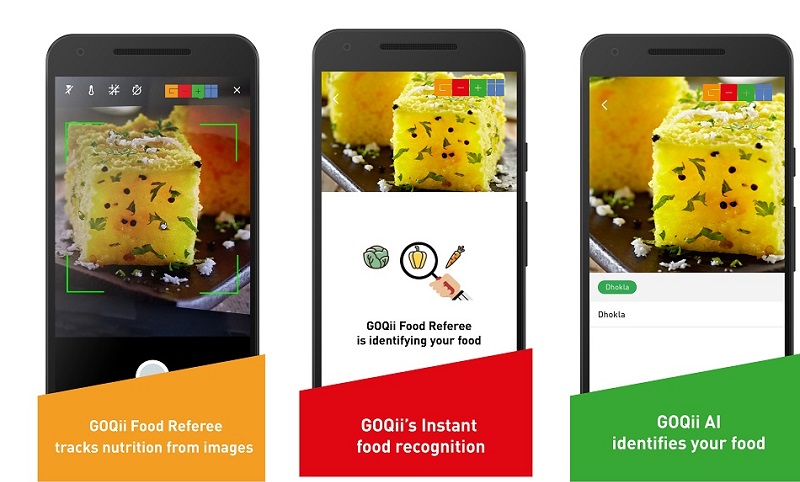 GOQii has rolled out new GOQii Arena and GOQii Referee update to its apps. Arena is a motivational platform that aims to help GOQii users connect and motivate towards a healthy lifestyle. The company has also launched food auto detect feature called 'Referee' that can automatically detect the food from the plate.
With GOQii Arena, users can create their own groups of people with similar health goals and challenge each other, thereby creating opportunities to promote healthy living. Users can share images of the food, activity, Karma donation with their coach and friends. Meanwhile GOQii Referee is a food and nutrition detector which uses food recognition machine learning algorithms to identify many different foods and their nutrition information. Using artificial intelligence (AI), neural networks, computer vision and image recognition, Referee identifies the nutrition information in Indian and Continental cuisines.
Users will have to click a picture of their food plate and Referee will detect what food it is and its nutrition information by scanning the food photos. Currently Referee can detect food items like dosa, idli, poha, upma, khichdi, Chaat (Bhel Puri, Sev Puri), Chole, Dhokla, Biryani, Food Items with rice, Porridge, Sandwich and variety of fruits.
Vishal Gondal, CEO and Founder, GOQii said,
One of the feedback that we constantly received from our players was how it was cumbersome to type food intake on a daily basis and log. 'Referee' will now make it easy for the players to just click a picture and log food to share with coach and friends and making it fun and exciting to meet their health goals.