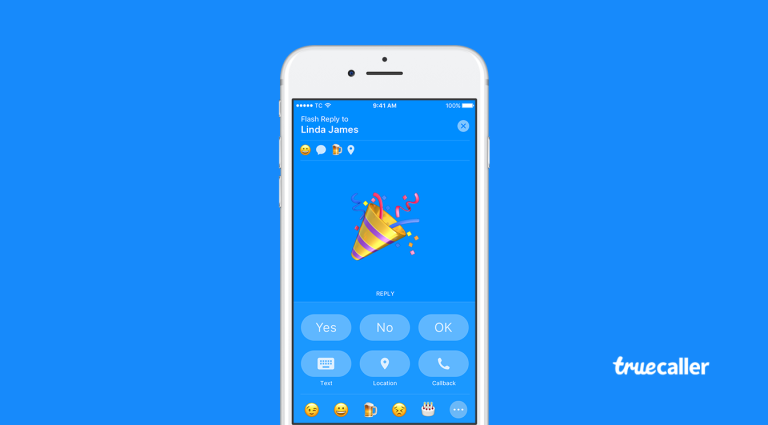 Truecaller has started rolling out flash messaging feature for iPhone users. The feature that was already available for Android lets users communicate via pre-defined messages, phrases and emojis. Treucaller says more than 41 million users have upgraded to the Flash-embedded version of Truecaller 8 for Android.
With flash messaging iPhone users can now answer yes-or-no questions, share a location or call back. It also allows users to customize flash messages for in-built responses. A flash message looks like an incoming call, but unlocks to be an incoming message. It has pre-filled 'Yes' or 'No' options to quickly answer an important question. You can respond to the messages by sending location, emojis, and pre-written smart answers in just one tap. The flash messaging icon looks like a lightening bolt that distinguishes itself from a normal app. The notification lasts for 60 seconds until it becomes a missed flash message.
Truecaller says, flash messaging helps users avoid cluttered SMS inboxes and ten-second calls.