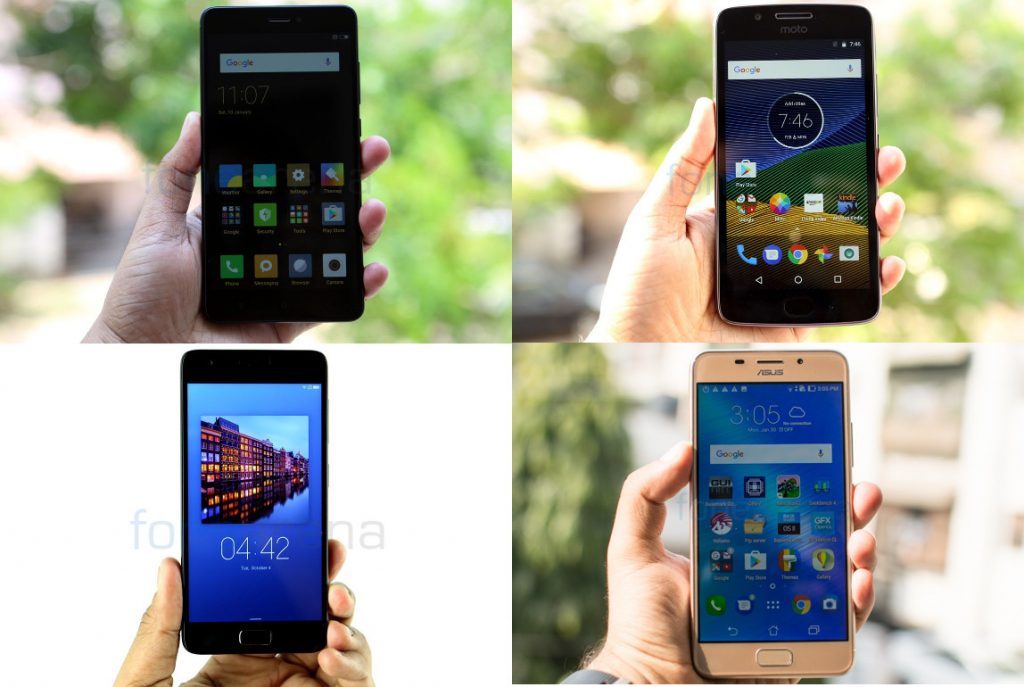 5 billion people or more than two-thirds of the global population is now connected to a mobile service, according to the latest data from GSMA Intelligence.  It has taken four years to add the latest 1 billion subscribers.
55 percent of mobile subscribers are based in the Asia Pacific region, which is home to the world's two largest mobile markets: China and India. China accounts for more than a billion of the world's subscribers, while India accounts for 730 million. The most highly penetrated region in the world is Europe, where 86 per cent of citizens are subscribed to a mobile service. Sub-Saharan Africa is the least penetrated region at 44 per cent.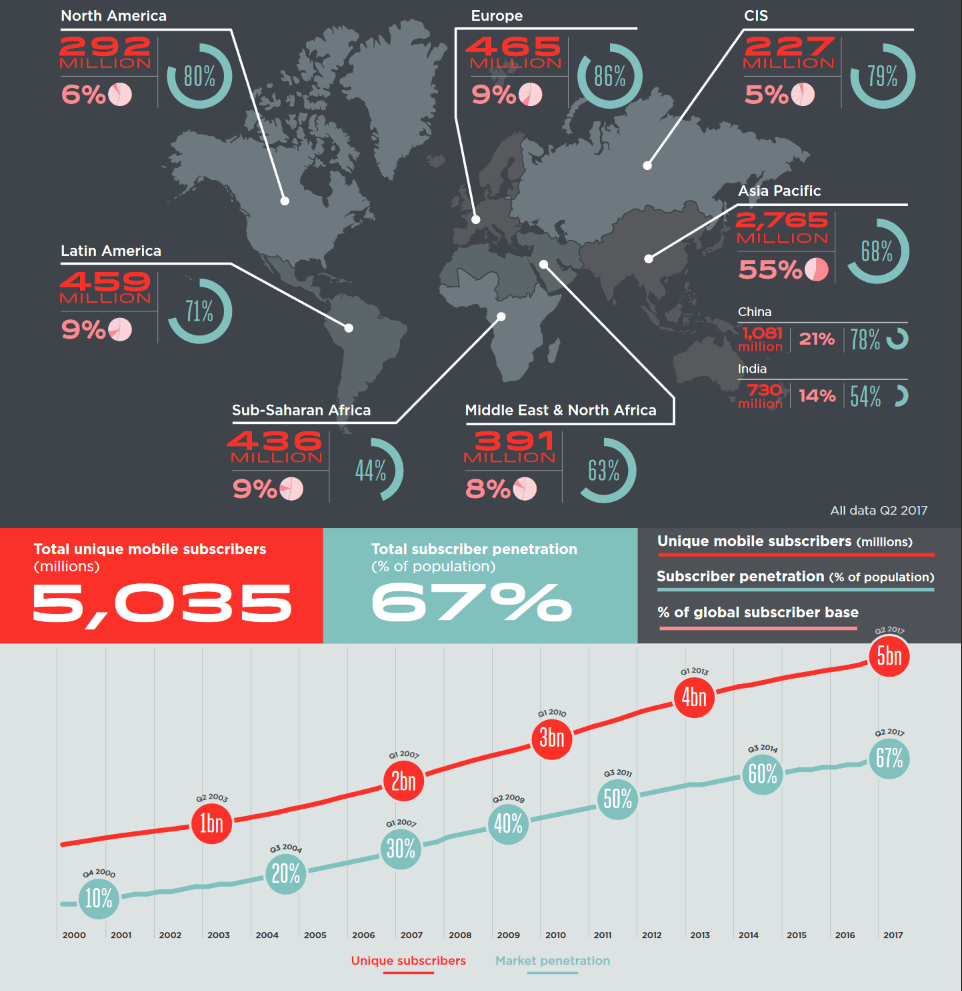 GSMA forecasts that the number of unique mobile subscribers worldwide will increase to 5.7 billion by the end of the decade. This essentially means almost three-quarters of the world's population will subscribe to a mobile service. India is expected to account for the largest share of growth over this period, responsible for around 30 per cent of new unique subscribers by 2020.

It must be noted that mobile connections surpass individual subscribers, as many people have more than one SIM card. GSMA data shows that we're now at around 67 percent penetration for mobile phone uptake.
Mats Granryd, Director General of the GSMA said,
Reaching the 5 billion subscriber milestone is a tremendous achievement for an industry that is only a few decades old, and reflects the many billions of dollars that mobile operators have invested in networks, services and spectrum over many years. Today mobile is a truly global platform, delivering connectivity and, perhaps more importantly, social and economic opportunities to citizens in all corners of the world. This massive reach allows the mobile industry to be a key player in delivering global initiatives such as the UN's Sustainable Development Goals.

Subscriber growth opportunities over the coming years will be focused on connecting mainly rural, low-income populations; operators are developing a range of sustainable solutions to deliver affordable connectivity to underserved communities," added Granryd. Meanwhile, in mature markets where subscriber growth is slowing, operators are evolving their business models to capture increasing value within the expanding mobile ecosystem, and providing the platform for a new digital world as we enter the 5G era.