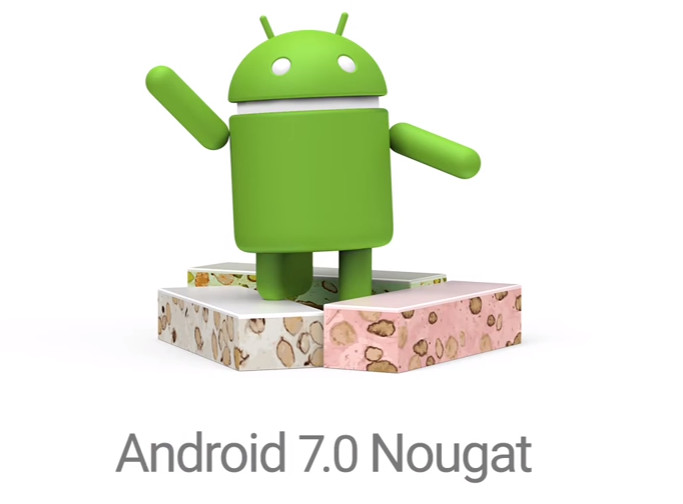 Google has released Android distribution numbers for the month of May. Android Nougat adoption is increasing steadily and has now reached to 7.1%, up from 4.9% last month. Nougat 7.0 is present on 6.6% of Android devices while 0.5% have Android 7.1 installed.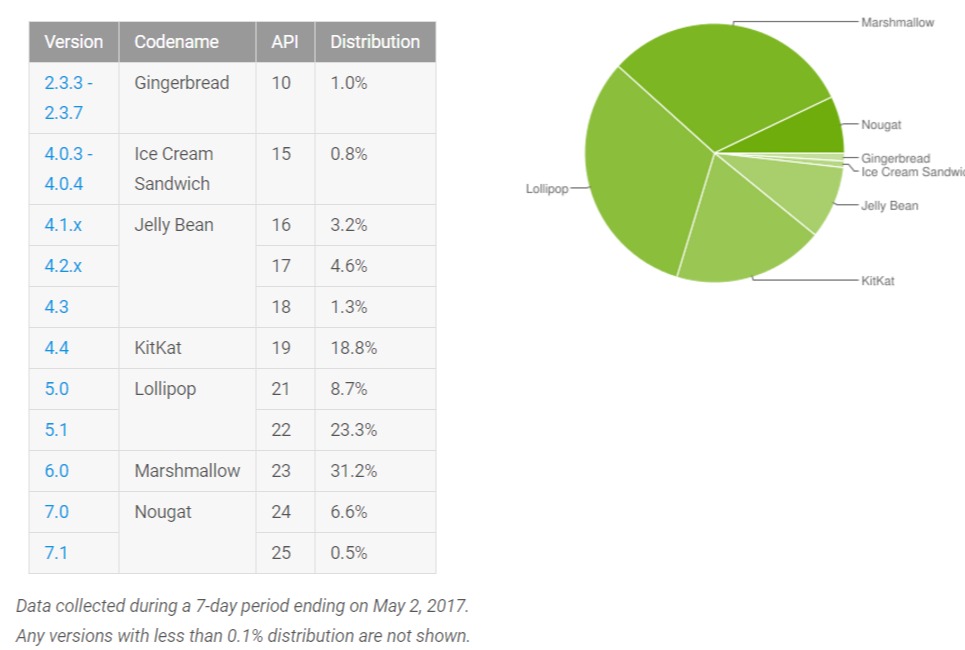 Marshmallow 6.0 is present on 31.2% devices while Lollipop is present on 32%. KitKat adoption has declined from 20% to 18.8%, and Jelly Bean — versions 4.1 to 4.3 now sits at 9.1%. Ice Cream Sandwich also saw a minor decline to 0.8% while surprisingly Gingerbread is still present on 1.0% of all Android devices. These numbers are compiled from Android devices that accessed the Play Store in a seven-day period ending on May 2nd.
Older smartphones have started receiving Android Nougat update and by next month the adoption will surely increase.