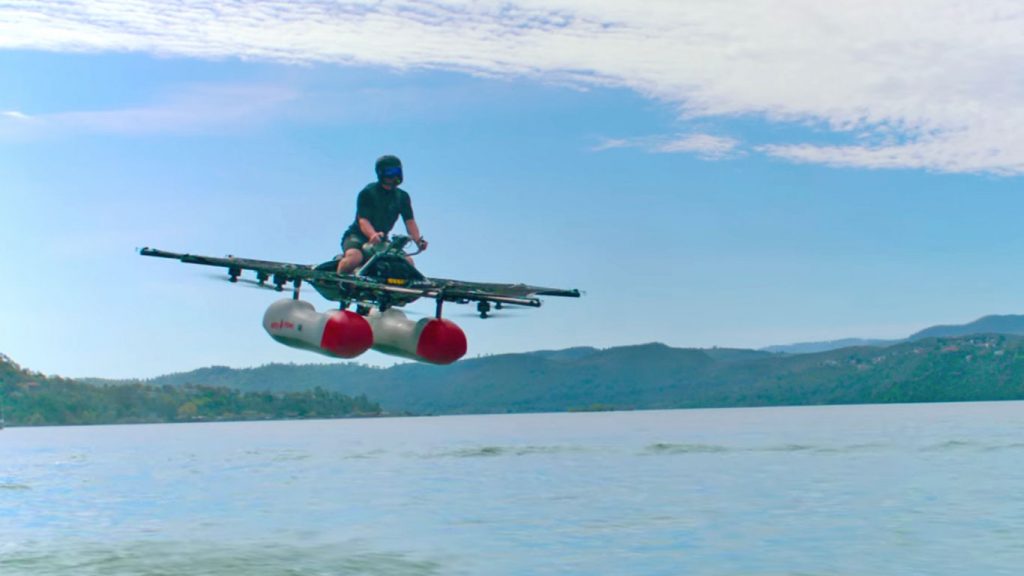 It's a bird. It's a plane. No it's not Superman, it's Kitty Hawk flying car. The flying-car company called Kitty Hawk that has been funded by Google co-founder Larry Page has finally released a video of its first prototype vehicle.
Kitty Hawk Flyer is an "all-electric ultralight aircraft" that is designed to operate over water. Available for sale by the end of this year, owners won't need a pilot's license to operate one as it comes under the Ultralight category of FAA regulations. In a statement given to the New York Times Page said, "We've all had dreams of flying effortlessly. I'm excited that one day very soon I'll be able to climb onto my Kitty Hawk Flyer for a quick and easy personal flight." The Flyer is designed for "uncongested areas in the U.S." and must be flown over fresh water. It travels at up to 25 miles per hour at a max of 15 feet above water.
According to the Flyer's FAQ, the price will be revealed later this year, and Kitty Hawk members will have "priority placement on the wait list," as well as a $2,000 discount. Members will also have exclusive access to flight demonstrations and test flights throughout the year. Kitty Hawk says that there are no plans to ship the vehicle outside the US.