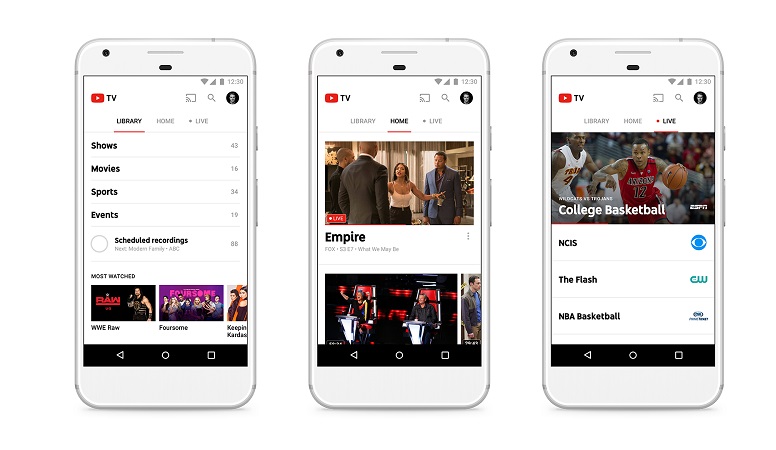 Following its announcement last month, YouTube TV streaming service has gone live today in five US cities. The service bundles content from networks and about 35 of other cable networks for $35 per month. 
YouTube streaming service is now available in New York, Los Angeles, San Francisco Bay Area, Chicago, and Philadelphia. It will expand to more U.S. markets soon. The company is also offering a complimentary Google Chromecast after first month's payment. Users can live stream content from ABC, CBS, NBC, FOX, USA, FX, FreeForm, Disney, ESPN, Fox Sports 1, NBC Sports Network, MSNBC, CNBC, Fox News, National Geographic and Fox Business.
The service allows users to record live TV as the cloud DVR can record content that will store recordings for nine months. YouTube TV works on both Android and iOS. The YouTube TV membership comes with six accounts, each with its own unique recommendations and personal DVR with no storage limits. You can watch up to three concurrent streams at a time.