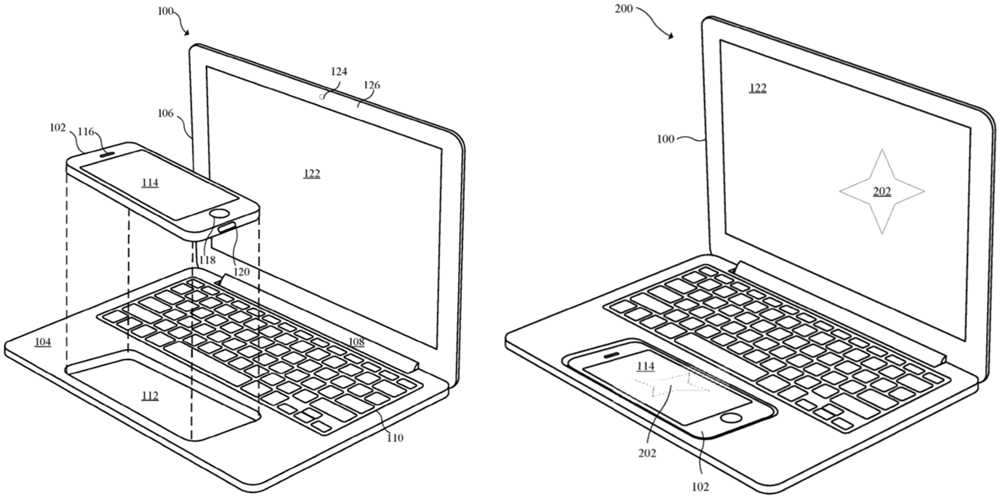 A new patent from Apple published by the U.S. Patent and Trademark Office (USPTO) describes a way by which you can dock your iPhone into the MacBook-like shell and power it using the smartphone. Titled as Electronic accessory device, the patent application was first discovered by Apple Insider.
The patent comes with two different illustrations for how the technology would work for phones and tablets. In case of phones, there will be a slot on the accessory device instead of a trackpad while tablets will be docked into the space where a laptop's screen is normally present. While the laptop still provides the screen, keyboard, GPU and ports, the iPhone will only act as the trackpad but also used to drive the whole unit. In both cases, it would mean the device would be running iOS rather than MacOS.
HP Elite X3 currently offers this functionality which connects the phone to a laptop-style dock using Windows 10 Mobile's Continuum. It must be noted that this is just a patent application and it does not mean that Apple will turn this into a reality.