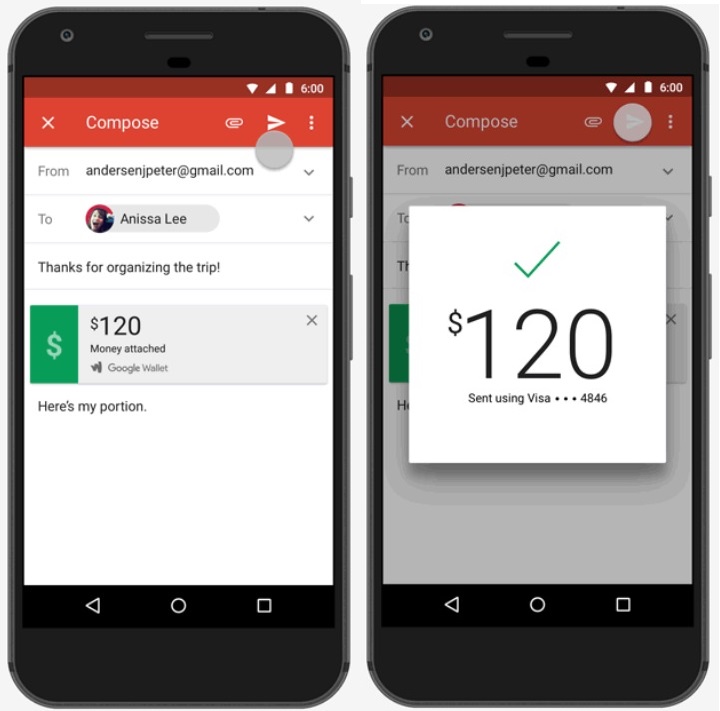 Google has rolled out an update for the Gmail app on Android that adds the ability for users to send and receive money via email attachments. After updating the app, you will have to tap on the attachment icon and choose whether you want to send or request money. All this is done through the Google Wallet app.
The $ button is present underneath the attachment button that previously let you attach files, photos and videos to email. You can receive or request money right from the email itself without installing another payment app. In addition, you can also arrange for money to go directly into their bank account. Recipients do not need a Google email address and only the Gmail app is enough to complete the entire transaction. With the latest feature, you can exchange money with more than just other Gmail users. It must be noted that this feature is free and no charges are levied for sending or receiving money.
This feature is currently available in the U.S. only on Gmail on the web or Android.