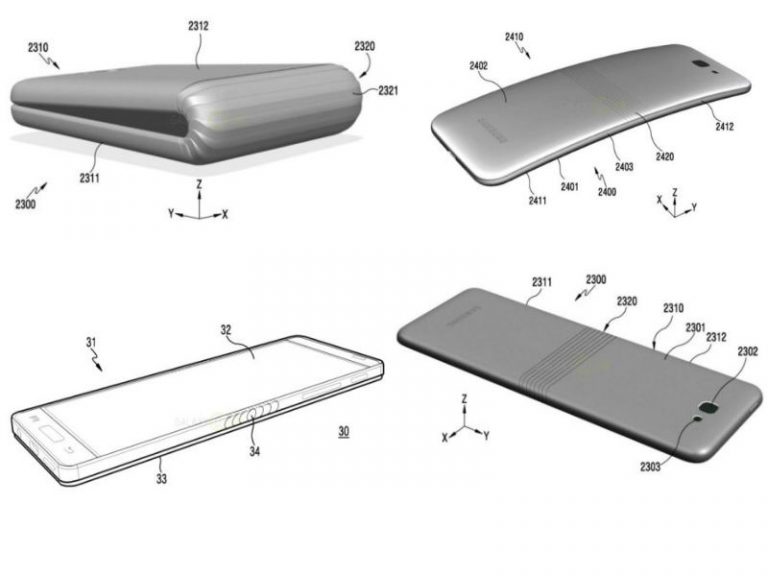 Samsung was rumored to showcase Galaxy X1, Galaxy X1 Plus foldable smartphones at MWC 2017. Now, it looks like the company is inching closer to make its foldable smartphone a reality. According to a latest report from ET News, Samsung is all set to start manufacturing foldable smartphone prototype in Q3 2017.
The South Korean giant is said to test quality and performance of these prototypes internally and check responses from markets in advance by supplying them to their major customers such as mobile network providers, added the report. Mass production of Samsung's foldable smartphone could begin by next year provided everything goes smoothly. In November, Samsung bagged patents for flexible display by the U.S. Patent and Trademark Office.
The report further claims Samsung plans to put its foldable handsets "one-step higher than regular flagship smartphones". In addition to Samsung, Apple, LG and Microsoft, too have applied for similar foldable smartphone patents in the past few years, indicating they might be working on something.