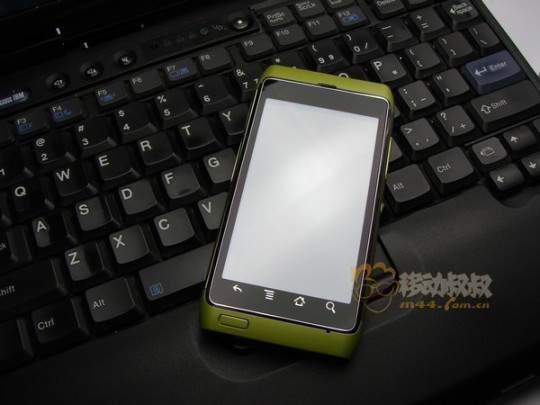 Nokia is all set to release the Nokia N8 into the markets but the Chinese have managed to let their own work out before Nokia does.
This is the Chinese clone of the Nokia N8. It is manufactured by iZINN and is called the CJ-3.
It runs on Google's Android OS version 2.1 and has the following features:
3,5″ Capacitive Touchscreen with 800*480 Pixels Resolution
5 Megapixel Camera
HDMI Port
Dual-LED Flash
So while the camera has been downgraded from 12 Megapixel to 5 Megapixel and the Xenon flash has been changed to a Dual-LED flash, the Chinese folks have bumped up the screen resolution and slapped Android onto the device.
via SlashGear