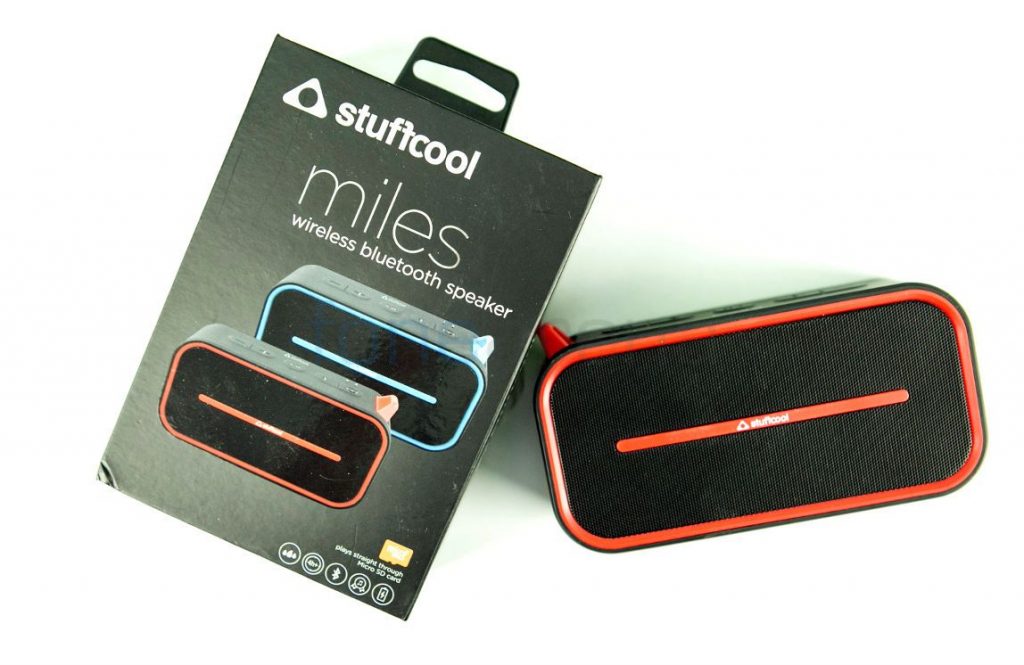 Stuffcool, popular for its computer and mobile accessories recently launched its wireless Bluetooth Speaker dubbed as Miles with waterproof (IPX5) and Splash-proof boxy. We have got our hands on Stuffcool Miles Bluetooth Speaker which we have been using for some time. Let's check out if the speaker offers best audio experience in the range.
Box Contents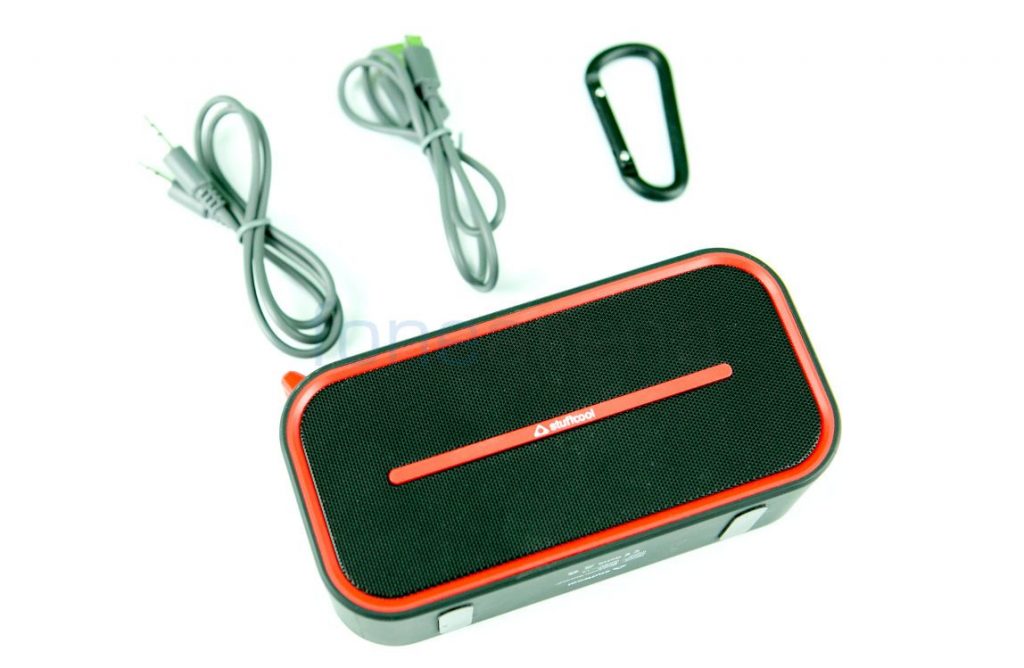 Stuffcool Miles Bluetooth speaker in Black with Red color
Micro USB cable
AUX cable
Belt clip
User manual
Design and Hardware
In terms of design, the Stuffcool Miles has a sporty look with the mix of Black and Red colors. On the top, there are various controls such as the power button that also acts as the Bluetooth pairing trigger, call accept/play/pause button and volume up/down. Moreover, it has the two LED lights as well that indicates Bluetooth pairing and Mic.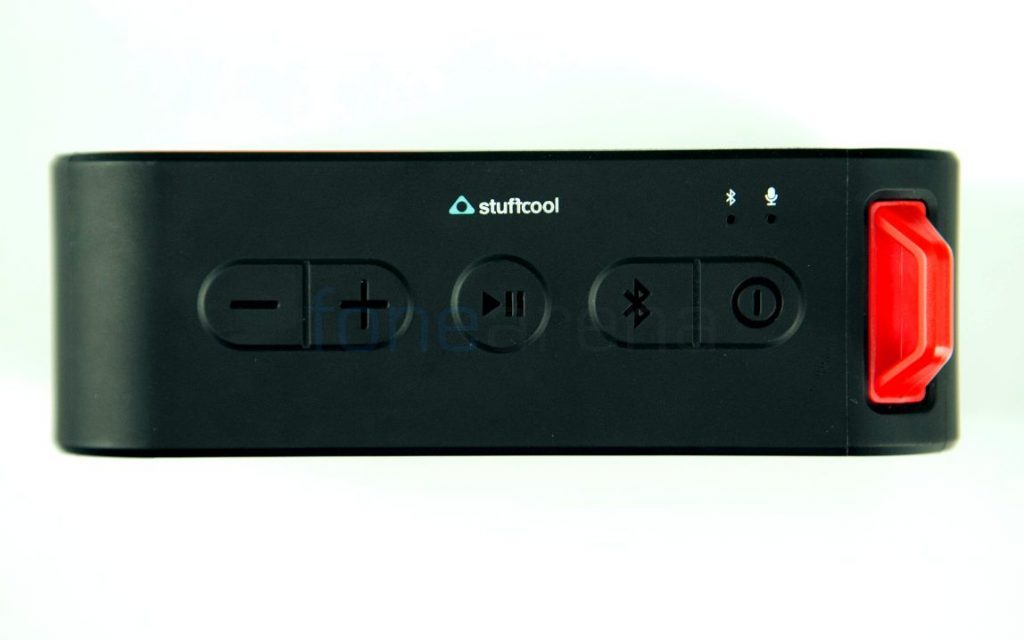 On the front and back, it has a speaker grill along with a red rubber strip in the middle with the name of the brand etched. In order to pair up the device, switch on the speaker using power button and turn on the Bluetooth of your mobile device and search for Miles.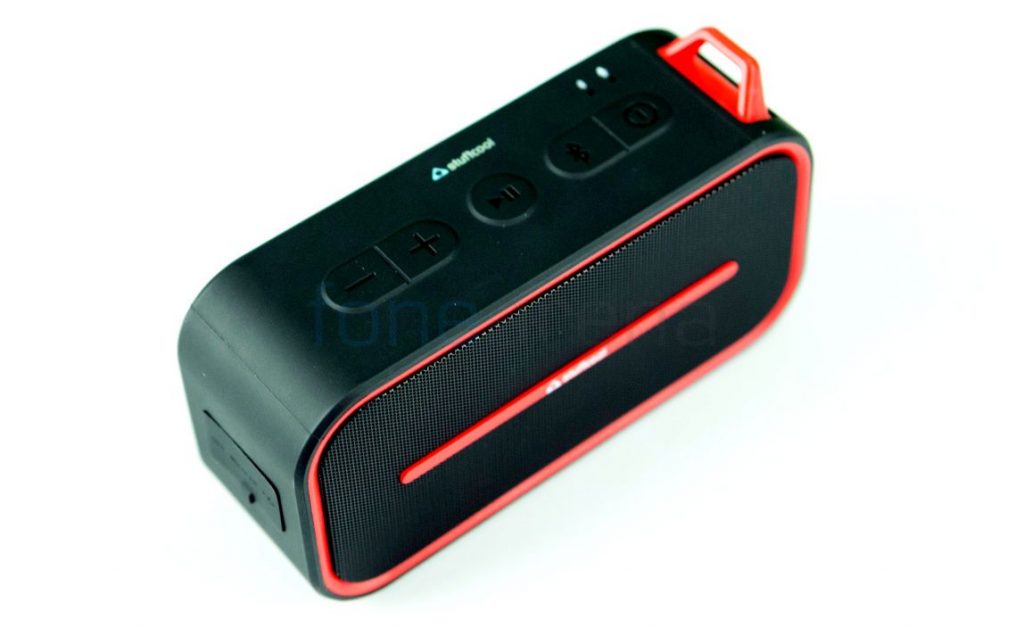 On to the right, the speaker has a microUSB port for charging, MicroSD card slot and the Aux port hiding under a rubber flap for protection. This water tight rubber flap is what protects the speakers and gives an IPX5 rating. It measures 142 x 46 x 46mm and weighs around 358 grams.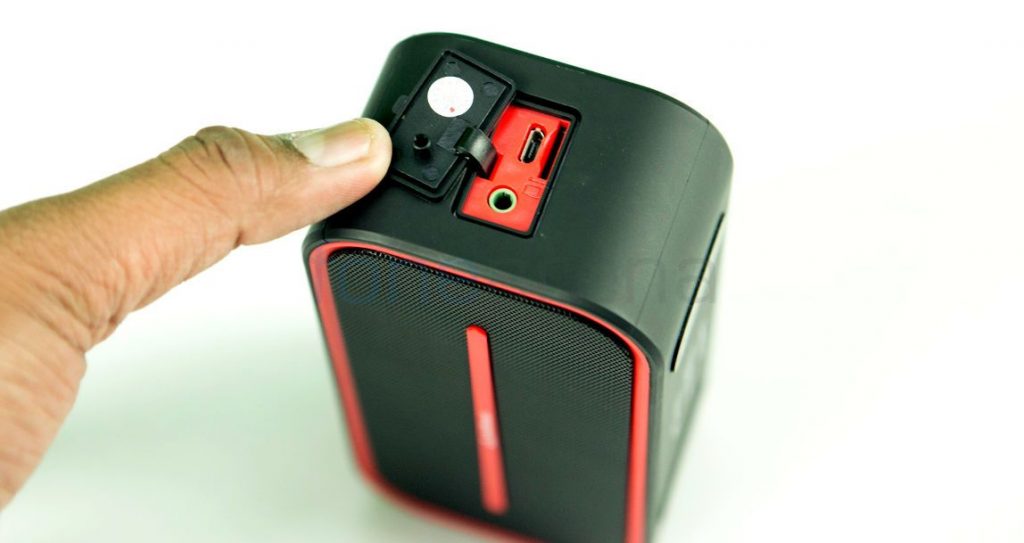 On the bottom, there are skid-free strips to ensure steady grip on any surface.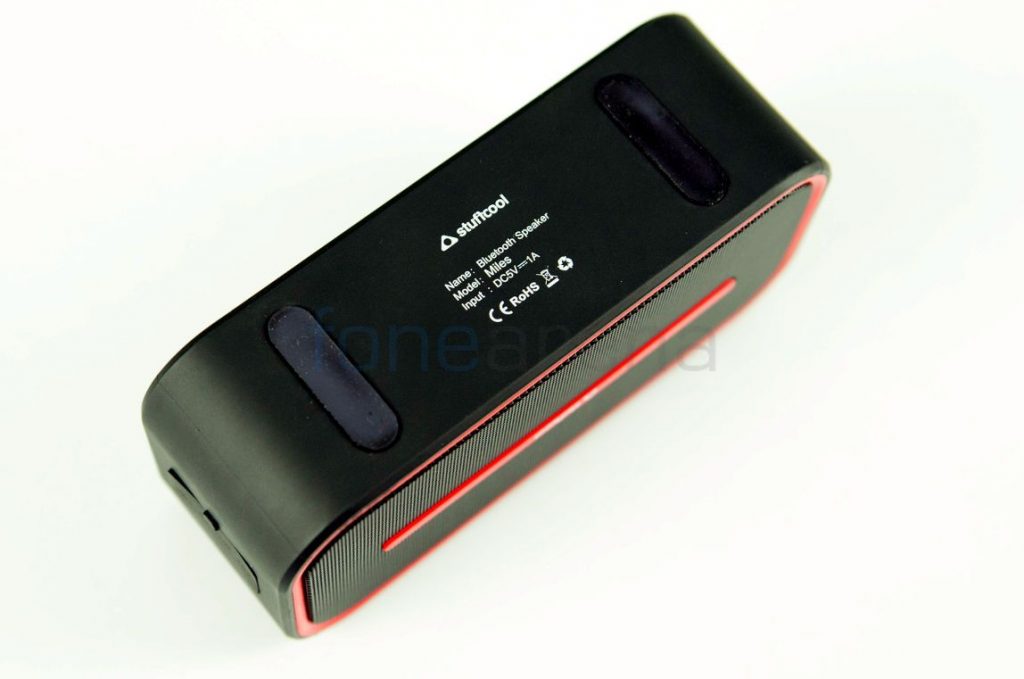 Sound Quality and Performance
During our usage, the audio clarity is indeed loud and clear with thumping bass that can be heard easily in party hall, thanks to 1.5-inch drivers. Just like other mid-range speakers, when set in higher volume, it tends to get bit distorted. The wireless range/Bluetooth range is wider, when compared to previous generation devices.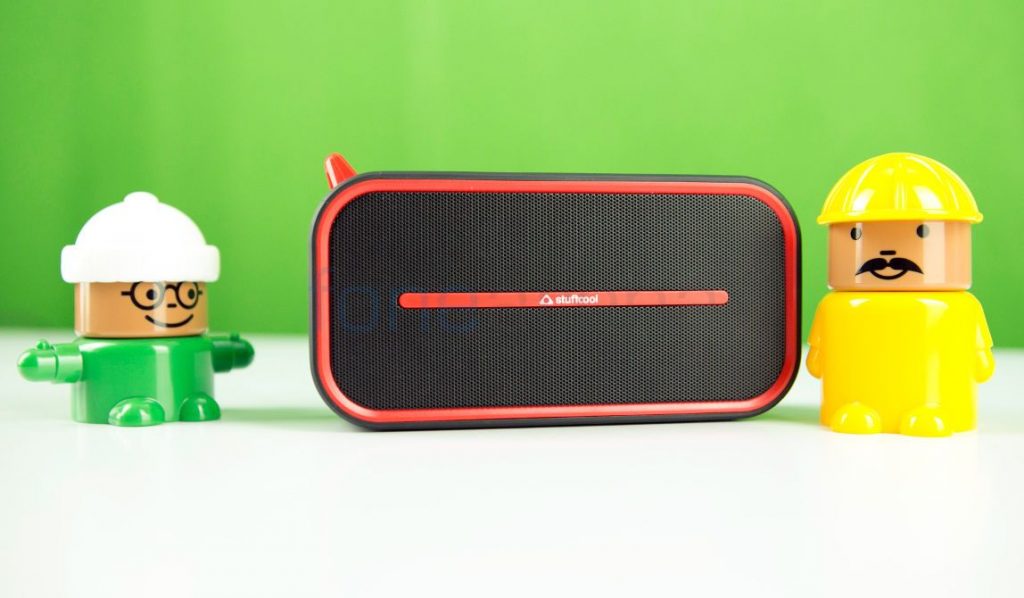 Having said that, the range gets affected by big objects including walls, so do keep it in mind as well. The play/pause button lets you accept an incoming call and the call quality is quite good. This speaker can be used either by connecting with other Bluetooth-enabled devices using Bluetooth 4.2 or you can use AUX input by plugging it into any device with a 3.5mm audio jack using the bundled AUX cable.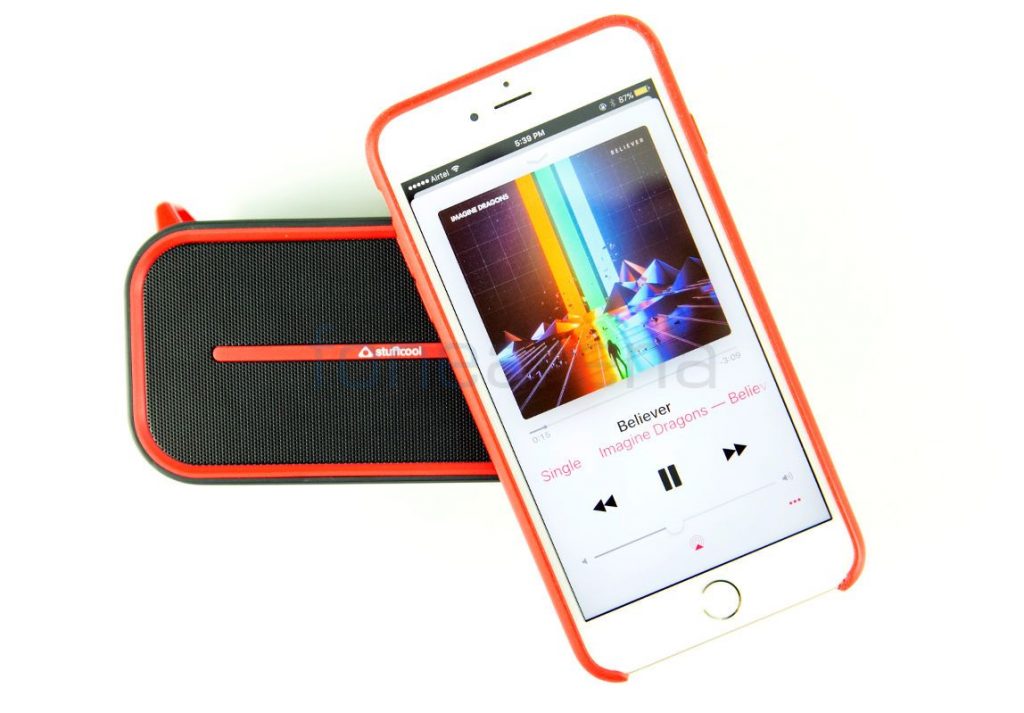 The speaker supports calling facilities as it has inbuilt microphone and the call quality is goo too. You can answer and end calls by pressing the call accept button on the top of the speaker. Additionally, the MicroSD card option also works fine, as we didn't face any problem during our usage.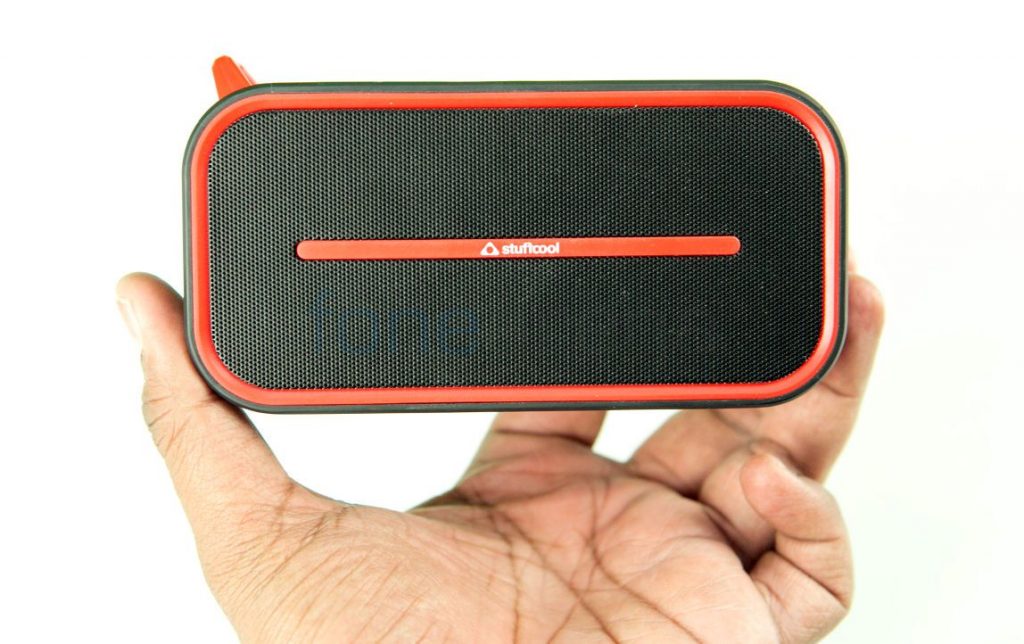 The Stuffcool is juiced with 1200mAh battery that promises up to 4 hours of playback. However, we got close to 3.5 hours on a single charge, which is not bad at all. It all depends up on the wireless range as well as the volume of output you set it up at.
Overall, the Stuffcool Miles is a good offering from the company with good sound, thumping bass, as well as waterproof (IPX5) body, but falls short for its price, which as per the MRP is Rs. 3,299. Having said that, this speaker is bit expensive considering its build quality and audio output as well. It is available in Black / Blue and Black / Red colors on Amazon India you can get it at a cheaper price of Rs. 2,999.