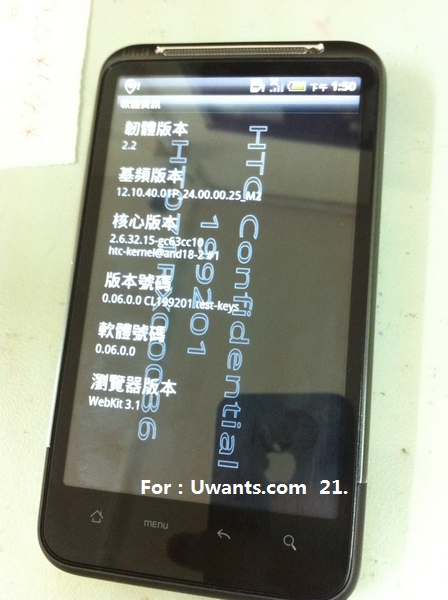 Recently we saw the HTC Desire HD in Vodefone UK inventory. HTC Desire HD is the European version or GSM version of the HTC EVO 4G, but that doesn't mean that it will come with 4G capabilities. We also saw a few specs of the Desire HD, and they are almost equal to HTC EVO 4G specs.
Folks over at uwants.com got their hands on the first leaked shot of the HTC Desire HD aka HTC Ace. As you can see in the image above, it's a quite beautiful phone with a huge display like EVO 4G. The image above proves that the phone is running on Android 2.2. It's a prototype version, and may be we'll see some changes in the final version.
The device looks very promising, and as Samsung is conquering the mobile market in UK with their Samsung Galaxy S, HTC can't tolerate it. So HTC is finally making a device specially for UK market, which will give the Galaxy S a hard time.
HTC fans in UK, are you ready for the European EVO?
via Engadget