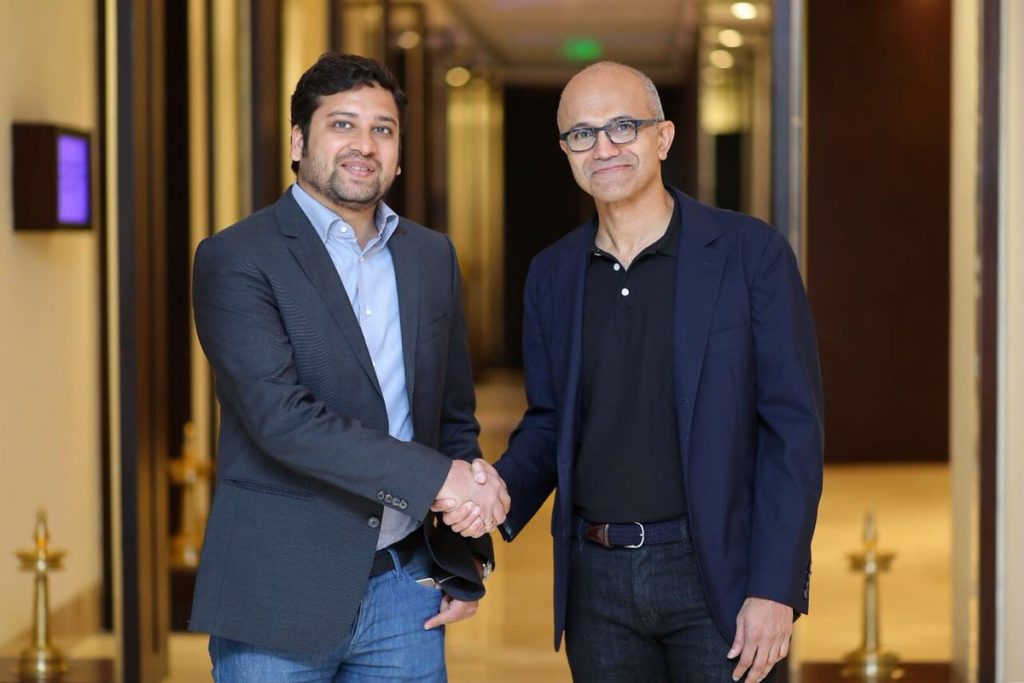 Microsoft and Flipkart have announced a strategic partnership under which the e-commerce major will adopt Microsoft Azure as its exclusive public cloud platform. Microsoft CEO Satya Nadella and Flipkart Group CEO and co-founder Binny Bansal announced the news at an event in Bangalore.
Microsoft Azure will add a layer of advanced cloud technologies and analytics to Flipkart's existing datacenters. Flipkart will leverage Azure's artificial intelligence, machine learning and analytics capabilities such as Cortana Intelligence Suite and Power BI, to optimize its data for innovative merchandising, advertising, marketing and customer service.
Microsoft CEO Satya Nadella said in a statement,
At Microsoft, we aim to empower every Indian and every Indian organization with technology, and key to this is forging strategic partnerships with innovative companies like Flipkart. Combining Microsoft's cloud platform and AI capabilities with Flipkart's existing services and data assets will enable Flipkart to accelerate its digital transformation in e-commerce and deliver new customer experiences.
Flipkart Group CEO and co-founder Binny Bansal said,
Flipkart has always been committed to its vision of transforming commerce in India through technology. Given Microsoft's strong reputation in cloud computing, coupled with scale and reliability, this partnership allows us to leverage our combined strength and knowledge of technology, e-commerce and markets to make online shopping more relevant and enriching for customers.