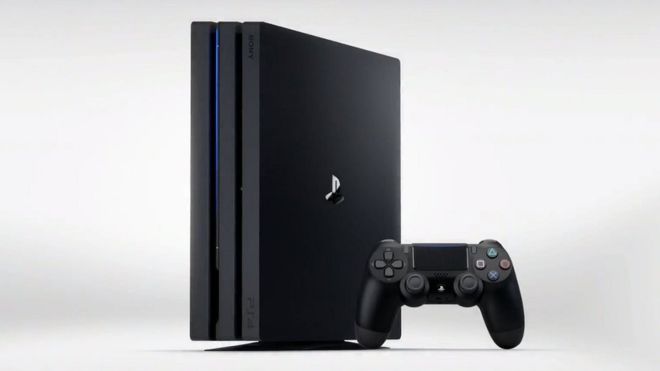 Earlier this month, Sony finally introduced PlayStation 4 Pro console with 4K resolution gameplay and HDR capability in India. Uncharted 4, The Last of Us, Call of Duty Infinite Warfare and several other titles already utilize these new features of the PS4 Pro.

Sony PlayStation 4 Pro specifications
Main processor:  

Single-chip custom processor

CPU: x86-64 AMD "Jaguar", 8 cores




GPU: 4.20 TFLOPS, AMD Radeon ™ based graphics engine

Memory: 

GDDR5 8GB

Hard Disk: 

1TB × 1

External dimensions: 

About 295mm × 55mm × 327mm (width × height × depth)

Weight: ab

out 3.3kg

Optical drive (read-only)

BD 6-speed CAV, 

DVD 8 speed CAV

Input and output: 

Super-Speed USB (USB 3.1 Gen1) port × 3

Networking:  WiFi 802.11 ac, Bluetooth 4.0 (LE), Ethernet
AV output: HDMI out port (supports 4K/HDR), DIGITAL OUT (OPTICAL) port
The PlayStation 4 Pro retails at Rs. 38990 for 1TB Console while the PlayStation 4 Slim is priced at Rs. 27990. Both the devices are available on Amazon.in.