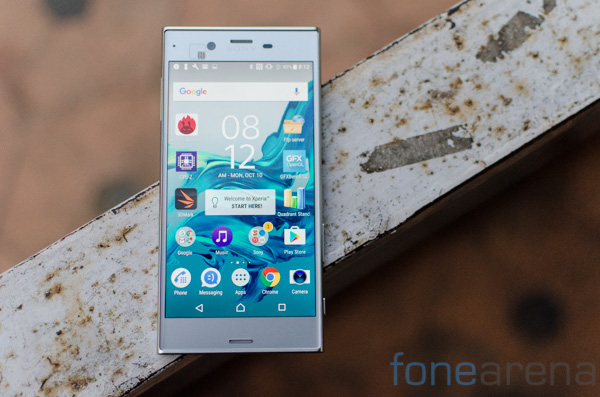 Sony Corporation has reported its revenues for the second quarter of the financial year 2016 that ended September 30, 2016. Sales decreased by 7.1% to o 2,397.5 billion yen (US$ 20,668 million) compared to the same quarter last year. Operating income decreased 109.8 billion yen (US$ 796 million) mainly due to the 962 million U.S. dollars (112.1 billion yen) impairment charge of goodwill recorded in the Pictures segment.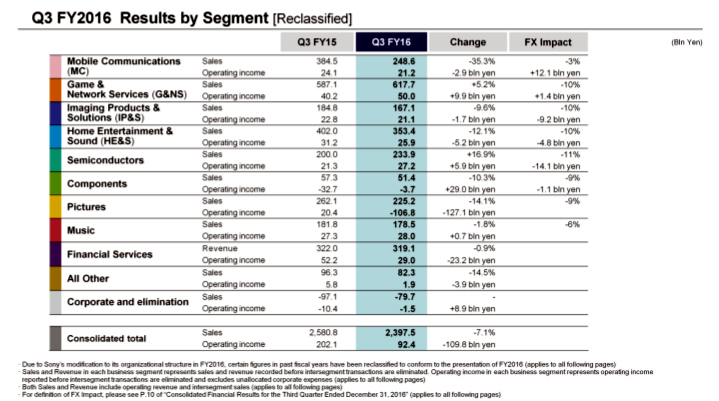 Mobile communications division reported sales of 248.6 billion yen (US$ 2,143 million), down 35.3% year-on-year. This is mainly due to reduction in smartphone unit sales mainly in Europe, as well as in unprofitable regions where downsizing measures were implemented during the previous fiscal year, said the company.
In the MC segment, profitability improved significantly due to cost reductions resulting from the benefit of restructuring initiatives, improvement in product mix, the positive impact of foreign exchange rates and a decrease in restructuring charges, partially offset by a decrease in sales.
Last quarter Sony said that it expects to ship 17 million units in fiscal year 2016, compared to 24.9 million units in FY 2015, now it has further cut down its expectations to 15 million from 19 million it said last July. This is due to downward revision in Latin America and the Middle East, said Sony.
It shipped only 5.1 million smartphones in the quarter compared to 7.6 million the same quarter the previous year. It has shipped only 11.7 million smartphones in first three quarters of FY 2016.
It  expected sales to be lower than the November forecast primarily due to a downward revision of smartphone unit sales outside of Japan. It said that the forecast for operating income remains unchanged from the November forecast despite the above-mentioned downward revision in sales, mainly due to the impact of further cost reductions as well as the sale of smartphones at higher-than-expected prices.