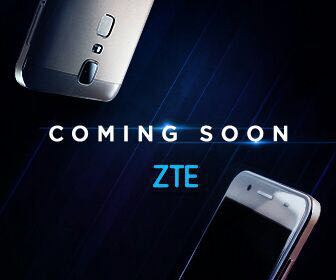 The name ZTE may be familiar to many of you out there. Some of you maybe familiar with their smartphones while others might not be familiar with their products but the name would definitely strike a chord in the minds of most Indians. This is because ZTE has very much been on Indian soil since 1999. Their journey began in 1999 and leads all the way upto its first smartphones launch in India in 2017. Let's take a look at how ZTE has risen and become an integral part of India over a time period spanning nearly two decades.
Whether you know this or not, ZTE has played an important role as a networking infrastructure and end user solution producer in India since 1999. Most of the top telecom companies as well as service providers are clients of ZTE. This includes Airtel, Idea, BSNL, MTS, Tata DoCoMo and many more. Its very likely that if you've used a data card with your laptop or portable PC, then it was manufactured by ZTE. While this is remarkable in itself and ZTE has helped countless customers through its infrastructure, it only is the tip of the iceberg.
Let's take a look at some of the more interesting facts that end consumers such as you and I can relate to. Let's see why the entry of ZTE into the Indian smartphone market is an indication of the exciting times that lie ahead.
Firstly, ZTE is considered to be at the forefront of innovation when it comes to smartphones. Therefore it is no surprise that they are ranked amongst the top 5 smartphones manufacturers in China and among the top 10 globally. They constantly strive to bring the best of the best to their consumers and invest heavily into R&D. 10% of their annual revenue is invested into R&D in fact.
In fact, ZTE holds the title to being granted the most number of patents globally as well as being the first company to launch a smartphone with dual GPS/GLONASS.
With a presence in 143 countries globally, you could say that ZTE is now focusing on the final frontier which is India. They want to enter India with all guns blazing and there is no better way to do it than with a mid-ranger smartphone that caters to the masses.
ZTE CMO, Sachin Batra has been teasing the arrival of their much awaited smartphone for a while now and it is expected to arrive on 3rd February. The device is expected to pack in features that are key to majority of people who are looking for a mid-ranger device such as a large screen, great battery life, solid build quality, fingerprint sensor and much more.
Being in India since 1999 and having a workforce of around 2000 people and an operation of around 5000 crores, you can say that they've learnt a lot and have Indian values at heart. It is certain that they will keep the interest of the Indian consumer at heart when they launch this new product. While ZTE has definitely helped make our lives much easier and helped us stay connected since 1999, they are headed out to deliver to us an end product that will resonate well with the Indian audience.