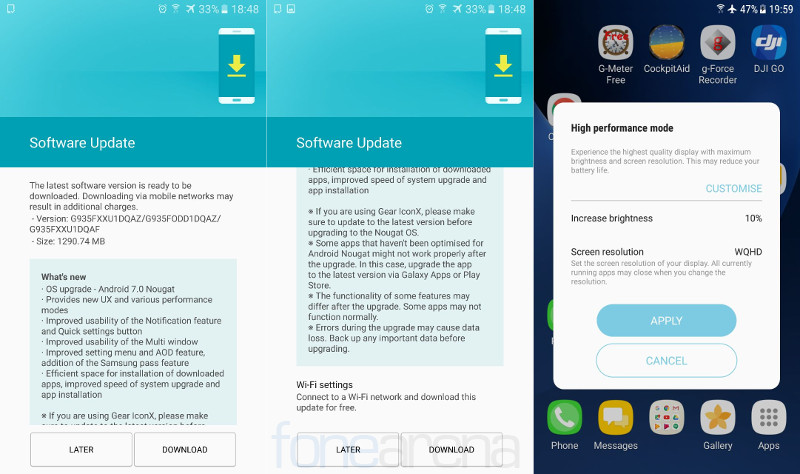 Samsung has finally started rolling out Android 7.0 Nougat update for Galaxy S7 and Galaxy S7 edge devices India, couple of weeks after it started rolling out the update globally. The company had started Nougat beta testing on these device in November last year. The update brings several UX and performance fixes, including improvements to notifications, multi-window mode, always-on display, and enhancements to the system upgrade and app installation process.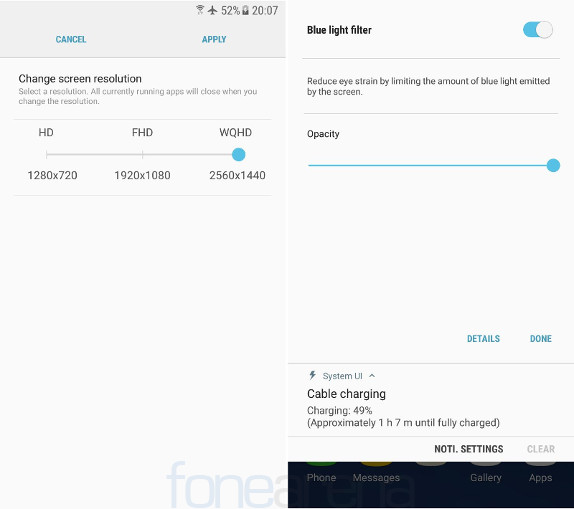 The screen resolution is set to Full HD after the update, which you can change back to WQHD from the display settings. You also have option to add blue light filter to limit the amount of blue light emitted by the screen and high performance mode that increases the display brightness by 10%.
The Android 7.0 Nougat update for the Galaxy S7 is 1285.64MB in size and has the build number G930FXXU1DQAZ. For the Galaxy S7 edge it is 1290.74MB and has the build number G935FXXU1DQAZ.