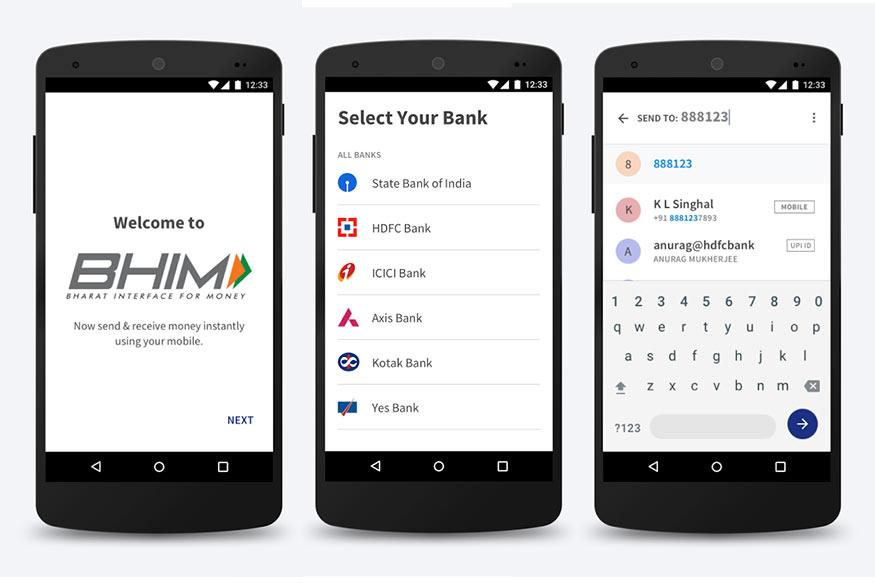 Information Technology Minister, Ravi Shankar Prasad has revealed that recently launched BHIM app for UPI-based payments has crossed 1.1 crore downloads. The app has reached this milestone within 20 days of its launch earlier this month.
The BHIM app is a payment platform designed to make UPI and USSD payment modes simpler and usable across feature phones and smartphones. Prasad also said that the architecture of new Aadhaar-based payment system is in the process of being finalized, and it will be launched "very soon".
There were certain issues which we have already clarified with the Reserve Bank of India and other banks, and about four banks including State Bank of India (SBI) have come on board and we are finalising the entire architecture as a flawless one, and we will launch very soon. With this system, the customers do not even need a mobile phone or a smartphone. They only need Aadhaar-enabled bank account. And we have got nearly 40 crore bank accounts linked to Aadhaar. Only the shopkeeper needs to have a smartphone, for feeding the Aadhaar number (under the new system)
Digital payment channels like mobile wallets, USSD and RuPay have seen massive uptake and rise in transactions post demonetisation on November 8. According to government data, the number of transactions on USSD (mobile short code message used mainly for banking services on feature phone) saw a whopping 5,135 per cent jump, from 97 such deals a day on November 8 to 5,078 on December 25. UPI transactions which allows users to transfer funds from one bank account to another using a smartphone — grew 1,342 per cent, from 3,721 such transactions a day on November 8 to 53,648 on December 25.