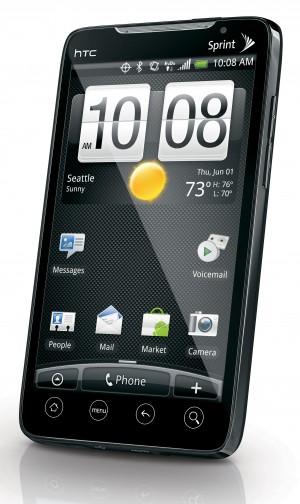 Good news for the people who are waiting for Android 2.2 for their HTC EVO 4G. Sprint has officially announced that the Android 2.2 for EVO 4G will be live on August 3. After the Google Nexus One, EVO 4G is going to be the first device to receive Android 2.2.
The Android 2.2 update should be available for all EVO 4G users by the middle of August. If you are an EVO users, you will receive an update notification by Aug 3, and then you can easily download the update over-the-air. But if you are the one who don't know the meaning of patience, then you can download the update directly from the Sprint site, and then you can install it manually.
The update contains:
Voice Dialing Over Bluetooth.
Application Storage on External Memory, giving users more storage room for all their apps.
Camera 4-way rotation allows the camera icons to rotate with the camera.
Improved Browser Performance including a faster JavaScript engine and Flash 10x Support improving the user's ability to view videos and available content associated with web pages.
So folks, only few days of patience, and then you will be tasting Froyo on your EVO 4G.