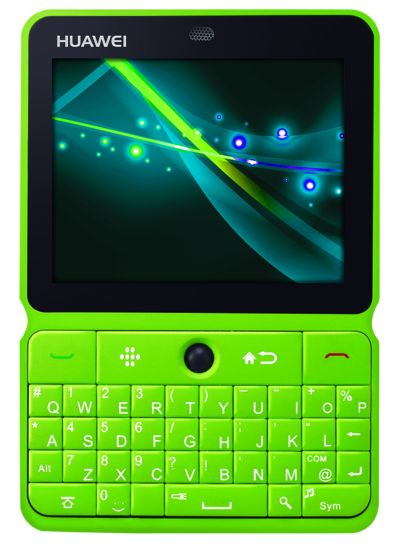 We just heard from Huawei that they are making their entry into India which is one of the fastest growing handset markets in the world. Today they launched a couple of Android handsets and couple of BREW based handsets in a event in Delhi.
The company launched 4 handsets at the event under the banner of Hangout Series and Android Series
Hangout Series
U9130
Aimed at Youth
Email
Social networking
QWERTY keypad
3G
Video calling
C5600
Aimed at youth
CDMA phone on the OMH platform
Music
Social networking
U8300 (pictured above) 3G Android phone with QWERTY keypad and access to Android Market.
U8500 – 3G Android phone with 3.2 inch touch screen and optical track pad and access to Android Market.
Mr. Victor Xu, Chief Marketing Officer, Huawei Device said, "Huawei believes that intelligent technology should come from a human perspective. Smart Device, Simple World is a concept designed to achieve this. Huawei's offerings are based on partnership, customization and value. Through the launch of these products, we hope to enrich lives of Indian consumers."
Mr. Xu further added, "With the Indian telecom industry growing at the rate of 20M subs each month, and poised to reach 1 billion by 2015, Huawei sees traction in the Indian telecom device segment. With our entry into the open market, we will continue to look at all the possible growth opportunities."
Speaking on the occasion, Mr. Kanwalinder Singh, president of Qualcomm India and South Asia and Senior Vice President of Qualcomm said, "Qualcomm welcomes Huawei's entry into the open market in India with the launch of a compelling range of handsets and smartphones based on 3G and CDMA/EVDO technologies. We believe millions of Indians will soon have their first mobile Internet experience on such devices. Huawei's expertise to deliver innovative 3G devices based on our chipset solutions will expand the mobile Internet experience to a large base of Indian consumers."
The company is working with Tata Indicom, Reliance and Airtel to bring these handsets to India and they are expected to hit stores on Aug 1 2010