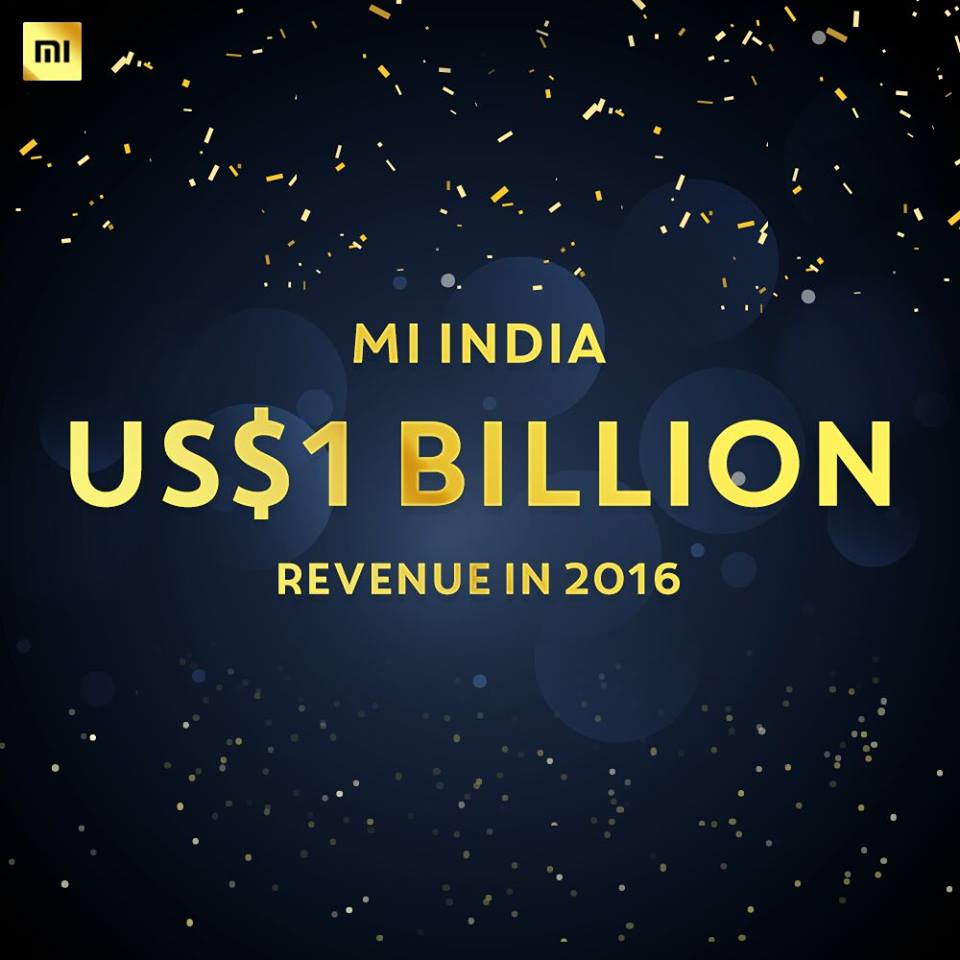 Xiaomi India has crossed more than $1 billion (about Rs 7,000 crore) revenue milestone in 2016. The latest achievement was revealed by Xiaomi India head Manu Jain in a Facebook post. Xiaomi has achieved this feat just two years after its foray in India.
Manu Kumar Jain, Xiaomi India head,
We are truly excited to announce that Xiaomi India crossed a revenue of US$ 1 Billion in the year 2016. We have been able to achieve this milestone within two years of starting our India business. Based on what we know, we are the 1st company to cross US$ 1 Bn in such a short period.
Jain also shared some more milestones met by Xiaomi in 2016. Firstly, the company crossed 2 million smartphone sale for the first time in Q3 2016, achieving ~150% Year on Year growth from Q3 2015 to Q3 2016. According to IDC, Redmi Note 3 was the highest shipped device with more than 2.3 million devices sold in 6 months. He also shared that Xiaomi Redmi 3S (along with Redmi 3S Prime) and Redmi Note 3 were respectively the #1 bestseller devices during Diwali's Flipkart's Big Billion Days and Amazon's Diwali Shopping Festival. Finally, Redmi 3S and Redmi Note 3 contribute significantly to the online smartphone market with nearly 50% market share among top 10 phones in India.
In October, Xiaomi announced it had sold more than 1 million smartphones in India in 18 days. The company also sold over 1 million Redmi 3S and Redmi 3S Prime smartphones on Flipkart.