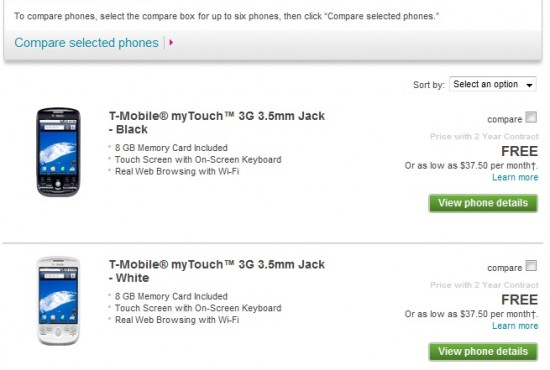 The T-Mobile MyTouch 3G is a very famous handset, also known as the HTC Magic. The MyTouch 3G is a first choice of the folks who love hacking and installing ROMs in their phonees. And now it's the best chance to get the MyTouch 3G directly from T-Mobile, because it's for FREE!.
T-Mobile is offering the phone for free with a 2-year contract or as low as $37.50 per month. It's promised that the MyTouch3G will get Android 2.2 and a Genius button support that we saw on the MyTouch3G Slide.
So folks, if you trust in T-Mobile, then head over to T-Mobile and seal the deal.
via T-Mobile