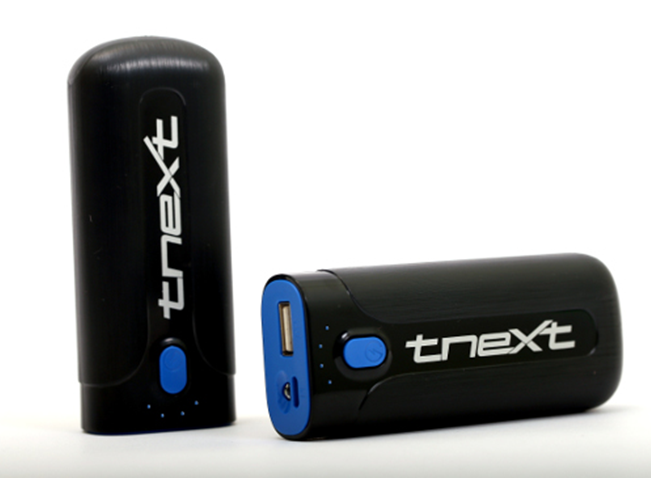 tnext, today announced the launch of Clip – Universal power bank featuring a 5200mAh battery capacity with brushed metal finish and LED flashlight.
It comes with a multi-protection circuit of over-current, overcharge, over discharge and a short circuit for safety. Moreover, it also has a battery charge status indicated by four blue LED along with Micro USB interface with USB-A port.
tnext Universal Power Bank Clip specification
Input Power: 5V/1A
Output Power: 5V/1A
Connectors: Micro USB Input
Dimensions : 102 x 42 x 24mm; Weight : 128g
Input Charging time: 2.5 to 3 hrs
tnext Clip is now available at a price tag of Rs. 1,475 and is backed by one-year warranty.
Commenting on the launch, T Jayakumar, Director at Touchline Technologies Pvt Ltd, said:
In today's busy lifestyle, nobody wants to get disconnected from their work, entertainment and loved ones due to low power in their smartphones and tablet. To meet this need, we at tnext have launched Clip Universal Power bank. It is a high capacity 5200 mAh power bank, compatible with most of the digital devices. We have designed the device keeping in mind the industry standards and safety measures. Now there is no need to search for a plug point or socket, just connect your device to Clip and continue your work. Power your digital life on the go.