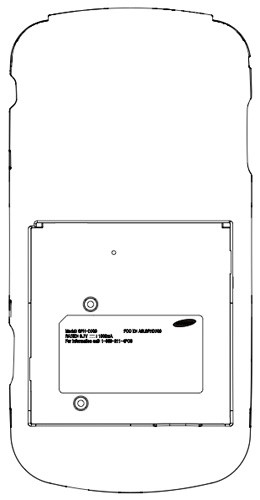 Recently we saw Samsung announcing their first ever 4G device on Sprint, the Epic 4G, which is going to be Sprint's second 4G device. Epic 4G is a very beautiful phone, and has a more attractive design as compared to the Galaxy S.
In the image above you can see a FCC document, it's a Samsung device with WiMax, the model number is SPH-D700 which proves that it's a Samsung device, and the device is carrying Cellular/PCS CDMA/EvDO Phone with Bluetooth, WLAN, and WiMAX, hence this device is none other than the Epic 4G, but if it's not the Epic 4G then it means that Samsung is cooking another 4G device, is it for Verizon or again Sprint? But what I think is that it's the Epic 4G.
Well, if it is true that it's the Epic 4G, then it means that the day is not far when you will be able to play with your Epic 4G, so you can expect a launch any day, any time. Have a look on the specs:
4G Capable
4-inch Super AMOLED touchscreen
Samsung Media HubMedia Hub
Android 2.1 with update to Android 2.2
Full QWERTY keyboard
Samsung 1GHz Cortex A8 Hummingbird Processor with 3-D graphics
5 MP camera/camcorder with autofocus, Power LED flash and 3x digital zoom for HD video3 (720p) video recording
Front facing VGA camera for video chat
Visual Voicemail
Mobile Hotspot capability supporting up to five Wi-FiWi-Fi enabled devices to share the 4G experience simultaneously
Android Market
Wi-Fi b/g/n
1500 mAh battery
Overall, all the features a very good, and I am sure that the Epic 4G will be a successful device. The launch is around the corner, so stay tuned people.
via Engadget