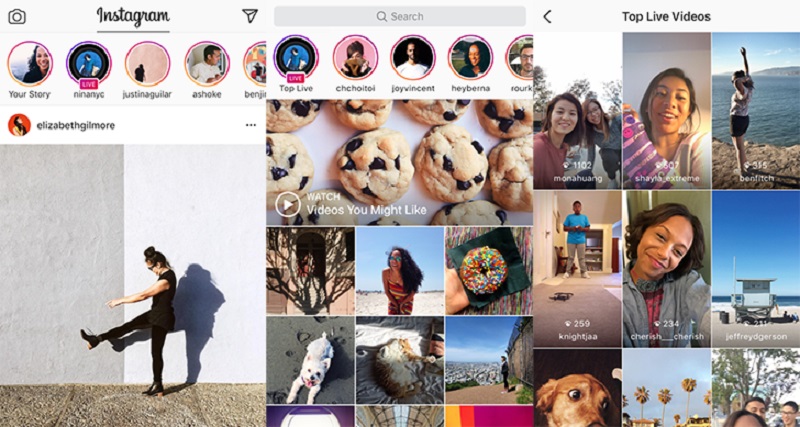 Instagram is taking another aim at Snapchat and upping its ephemeral game. The Facebook owned photo sharing service has rolled out two new features that lets you do more with photos and videos.

Instagram took a cue from Snapchat and launched Snapchat stories in August. Now the app is rolling out live video and new messaging features that allow users to privately share disappearing messages outside of Stories. First up, Instagram is foraying into Live videos. Similar to Facebook and Periscope, users will be able to broadcast videos by swiping right from feed to open the camera and tapping the "Start Live Video" button. Users can share the Live video for up to an hour. Your friends may get a notification when you go live so they can tune in. By tapping on the Explore tab, you can check out new live stories.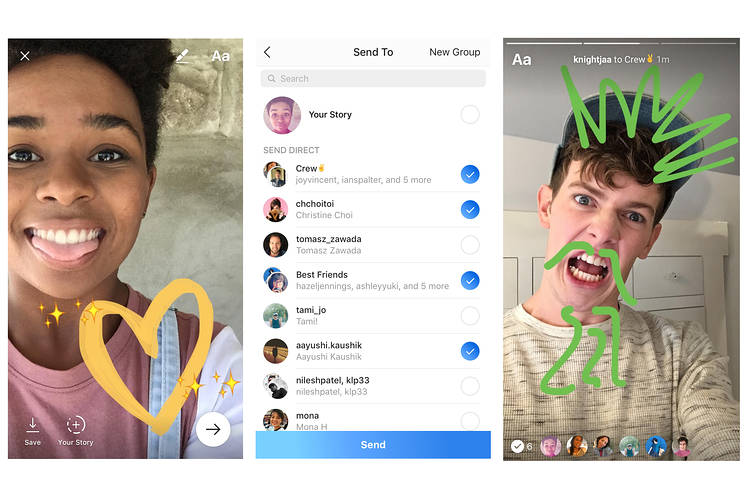 Along with Live video, Instagram has also launched new messaging feature that lets you send disappearing photos and videos directly to groups and individual friends. In order to send a ephemeral message, you will have to swipe right into the camera to take a photo or video, then tap the arrow to send it privately. Media can be sent to a group or create one in just a few taps — and you can also send to individual friends at the same time. Unlike other messages in Direct, these photos and videos disappear from your friends' inboxes after they have seen them. Users will see if they replayed it or took a screenshot.
You can tap the new paper airplane icon at the top right corner of your feed or swipe left top open your inbox. Disappearing photos and videos are seen in a bar at the top and you can tap the ones with blue rings to see what your friends sent you.
Live video on Instagram Stories and Explore will be rolling out globally over the next few weeks but disappearing photos and videos in Instagram Direct have been launched globally.