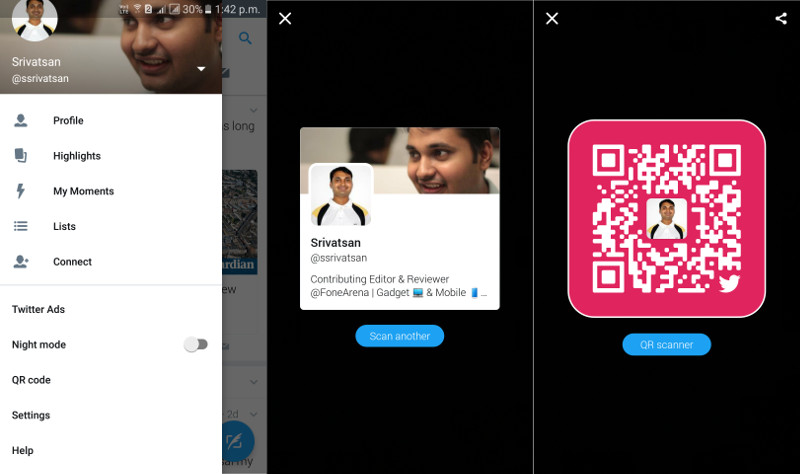 Twitter has introduced a new feature which makes it easier to find and follow friends. The micro blogging site has rolled out QR codes support which allows users to promote their own account and make it even easier to start following other users.

Twitter's QR Code designer Brittany shared the launch of QR Codes on the site. Twitter currently supports QR codes for its Android and iOS apps. Each Twitter QR code is unique to an individual Twitter user, so when it is scanned, it will bring up the person's account. Snapcodes by Snapchat also offer the same functionality. In case of Twitter QR code, a user's profile photo is also present at the center. Twitter users on Android need to go to their profile and click the Menu tab to find QR Code scanner while in case of iOS, the QR Code scanner appears in the profile.
📢 hella pumped to announce the launch of QR codes on twitter! they work like snap codes!!

find yours: profile > gear > QR code pic.twitter.com/lvAr97bHj6

— brittany (@brittanyforks) November 16, 2016
After creating a QR code you will have to take a screenshot and sharing it on other social media platforms. You can  scan other Twitter users's codes as the QR code creator also comes with a QR scanner. It must be noted that QR code support is not available for all users and will roll out gradually. The latest move comes from Twitter as it strives to increase its user base which stands at 317 million currently.