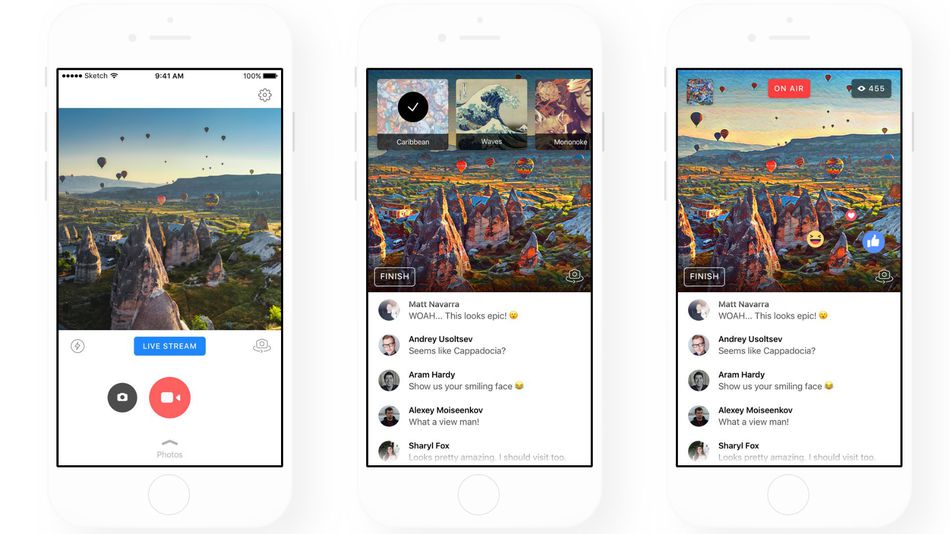 The popular artsy Prisma filters are now coming to Facebook Live video. The latest feature comes a month after Facebook showcased AI powered filters for live video.
Prisma app version 2.8 will let you add a total of eight filters including The Scream, Tokyo, Gothic, and Illegal Beauty to Facebook Live video. The live video looks like an old painting from famous artists in real-time using a technology called "style transfer." The feature is currently available only for Prism's iOS app and only iPhone 7 and iPhone 6s users will be able to add these Prisma filters during a Facebook Live video session.
Facebook said in a blog post,
We've developed a new deep learning platform on mobile so it can — for the first time — capture, analyze, and process pixels in real time, putting state-of-the-art technology in the palm of your hand. This is a full-fledged deep learning system called Caffe2Go, and the framework is now embedded into our mobile apps.
There is no word if the feature will launch for Android. Prisma also said it will add GIF and improve offline processing of photos.