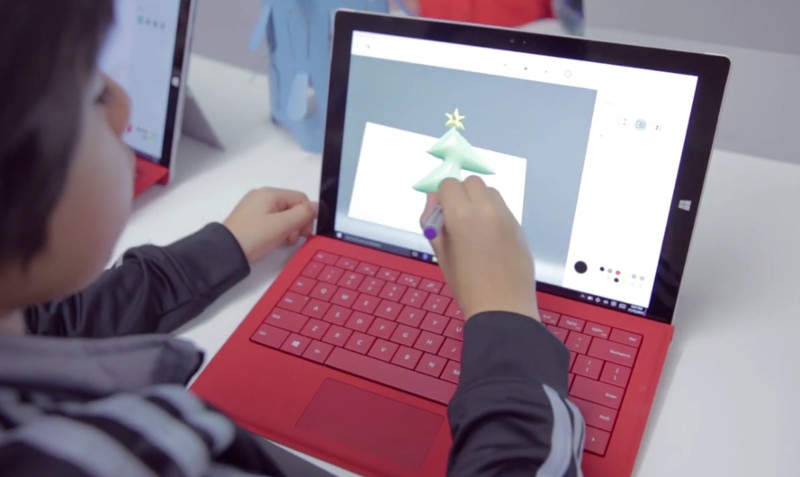 Microsoft has announced its most expected Windows 10 Creators Update also called Redstone 2 at its event in New York City. The update will enable anyone to create, share and experience in 3-D and mixed reality, connect people faster to those they care about most, and empower every gamer to be a broadcaster. Microsoft Edge will also get 3D support.
The update will bring Paint 3D software, all-new, easy-to-use 3-D art studio. Microsoft also introduced new online community Remix3D.com, connecting creators and creations around the world. Remix 3D will enable all-new scenarios for creators, including the ability for Minecraft players to share their 3-D creations broadly with the Remix 3D community.
You can use your phone to capture a real-world object in 3-D to save, personalize and share as a 3D memory or photo. Microsoft is also adding support for 3D in Word, Excel and PowerPoint over the next year.
Microsoft demoed a prototype Houzz site where you can select furniture in the site and visualize it in your home before you buy it.
Microsoft also said  PC makers—Lenovo, HP, Dell, Acer, and ASUS will sell VR headsets for Windows PCs starting at $299. According to Microsoft, these accessories will be the first and only with inside-out, six-degrees of freedom and there will not be any need for a separate room and complicated setup.
The update will bring eSports tournament support, and new game broadcasting capabilities. This will include Beam system integration on Xbox One and Windows 10 for interactive broadcasting and viewing of gameplay on Xbox Live. With interactive broadcasting, you can watch your favorite streamer play and interact in real time right along with them.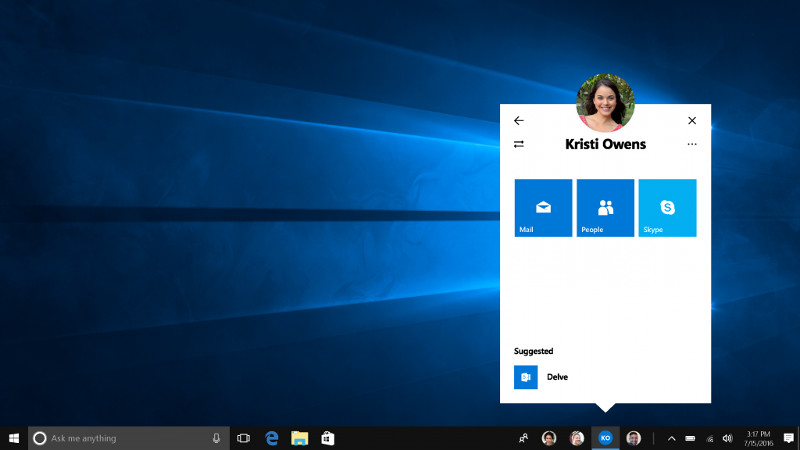 With Windows MyPeople, you can pin your favorite contacts to the Windows task bar and easily drag and drop any document, photo or video right on top of the contact for easy sharing. Get unique notifications, called "Shoulder Taps," from your most important people and easily open and see an integrated view of emails, IMs, shared documents and more, all in one place. This will be integrated across Universal Windows Platform (UWP) apps for easy sharing.
Microsoft Windows 10 Creators Update will arrive early 2017 for all Windows 10 users for free. Preview of it will be available through Windows Insider Program starting today. Microsoft said that it will announce additional productivity, creativity, security and gaming features included in the update soon.