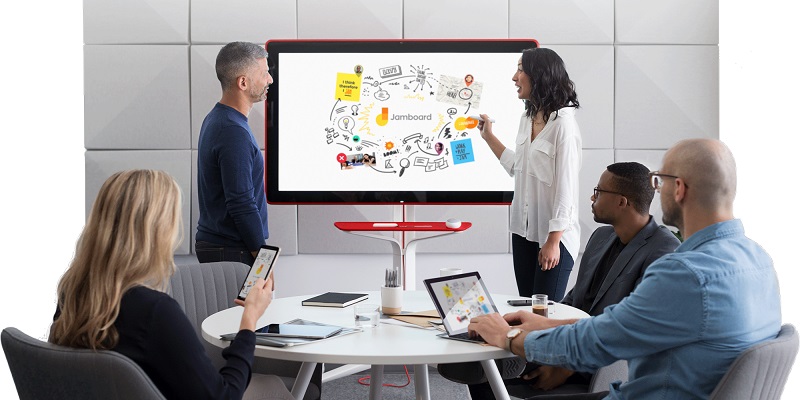 Google has announced a new hardware product dubbed as Jamboard which is a digital whiteboard. The Jamboard sports a 55 -inch 4K whiteboard will allow businesses to show any files stored in Docs, Sheets and Slides.
The Jamboard supports up to 16 simultaneous touch inputs and includes a stylus, built-in camera, and speakers. It is connected to Google's cloud and comes with collaboration tools that let multiple people in different locations access and share material through the device. It comes equipped with tools like sticky notes and stencils as well as intelligent features like handwriting and shape recognition. Similar to a regular whiteboard it can also be mounted on a wall and features pen and eraser holders underneath.
Jamboard is Google's answer to Microsoft's Surface Hub which offers similar features. Google said the Jamboard will be available for $6000 in 2017.