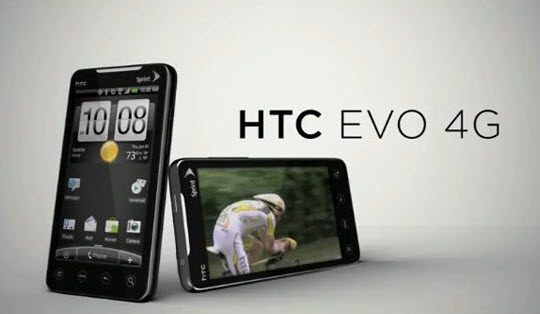 Recently HTC launched 2 new handsets, Droid Incredible on Verizon and HTC EVO 4G on Sprint. Both phones are very good and both devices are current flagship devices of their carriers. But both phones are facing a problem, and it's "shortage". If you go to any Verizon store near you, you will not be able to buy the Droid Incredible from the store because of the shortage, but Verizon made a smart move and people who pre-ordered the Droid Incredible will get a Droid X, which is coming out on July 15. Sprint is also facing the shortage of EVO 4G, but they can't play any smart move like Verizon because they don't have any high-end device that can match EVO 4G standard (they are going to launch the EPIC 4G later this Summer, which will match the EVO 4G standard), but right now, you are out of choice but not out of patience.
On this shortage, Sprint CEO Dan Hesse is very disappointed and not happy with HTC,  and there is nothing wrong in it. If HTC has taken that big responsibility, then they have to prove it. When Sprint start expanding their 4G coverage, the EVO 4G goes out of stock, that's why Sprint is disappointed. I hope HTC will be back in action soon by kicking the shortage problem away.
Well, that's the bad news, let's talk about some good news. Good news is that Sprint has already sold more than 300,000 devices, which is a very good sign for Sprint. Sprint also extend their coverage by flipping the 4G switch on in following cities:
Rochester

(N.Y.)

Syracuse (N.Y.)

Merced (California)

Visa

lia (California)

Eugene (Oregon)

Tri-Cities

(Washington)
Yakima (Washington)
So people who live in these cities, enjoy the 4G speed.
via WSJ