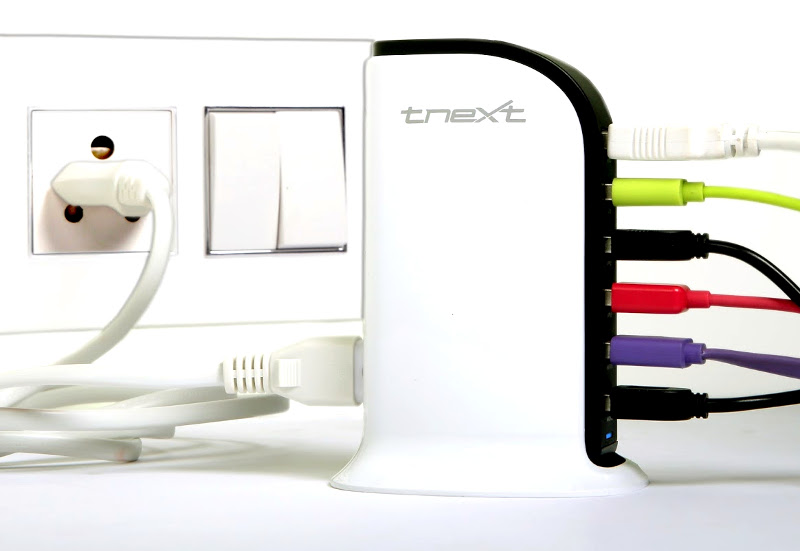 tnext, a digital accessories brand by Touchline Technologies has launched TC-01 a multiport smart USB charger that has 6 USB port so that you can charge 6 devices simultaneously. It is constructed using high-grade fire proof glossy plastic with auto-sense ICs that ensures efficient and fast charging of USB devices by sensing the attached devices and provides the right current based on their specifications.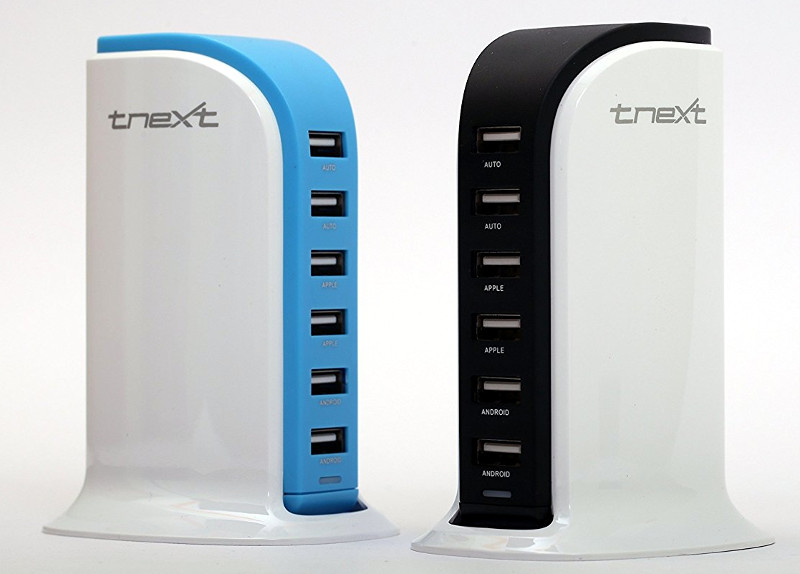 It provides 40W watts/8 Amps of power to charge any six USB digital devices at up to 2.1 amps per port. Has safety certifications such as RoHS, FCC and CE that ensures that the charger as well as the connected devices is reliable and safe.
Features and specifications of tnext TC-01
USB Output Current: Each port can load 2.1A (6 port share 8A)
AC IN: AC100-240V RMS±10%., 50/60Hz
Dimensions: 112.5×78.8×65.8mm; Weight: 200
High-grade fire proof glossy plastic
Over charge protection, over current protection and short circuit protection
The tnext TC-01 is priced at  Rs. 2,375 (MRP), but you can get it for Rs. 2,215 on Amazon.in.  It is also available through retail stores and is baced by 1-year warranty.
Commenting on the launch,  Jayakumar, Director at Touchline Technologies Pvt Ltd, said:
The recent surveys indicate that almost 90% of the smartphone users regularly use more than one device that charges via USB. Be it smartphones, tablets, external battery packs, e-readers or portable speakers, Bluetooth headphones, headsets and fitness trackers etc. And half of them regularly charge more than two devices at the same time. With its 6 ports charging solution, TC-01 lets almost all types of USB devices and other digital products charge at a time.

At tnext we are dedicated to find out creative, efficient and quality mobile solutions for future trends and this charging dock continues that tradition with a stylish answer to the problem of multiple charging headaches.