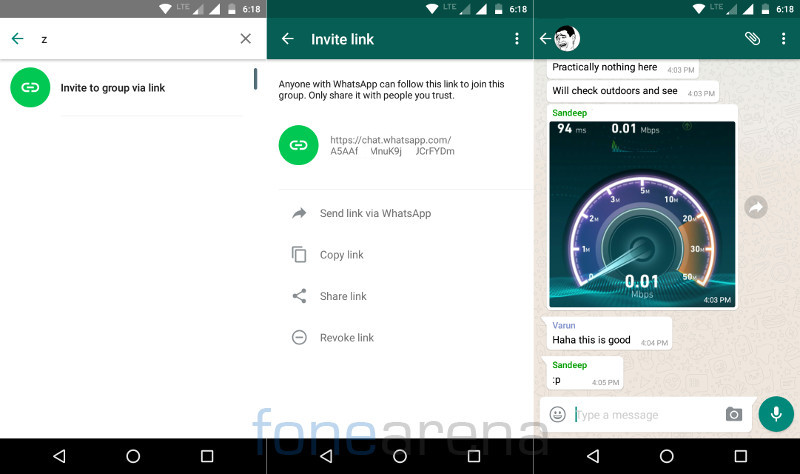 WhatsApp for Android beta has received the most expected 'Group invite link' feature in the last v2.16.281 update. This lets you invite anyone to a group by sharing the link with them. This was first discovered in the beta version back in June but it did not work at that time.
In the menu option you also get option to print the group QR code so that others can just scan it to join the group. You also get an option to write the the link to an NFC tag, if you have an NFC-enabled phone.
In addition to this feature, the update also brings new forward button to share photos and videos in chats quickly, instead of forwarding them by long pressing the media. This feature is already available for iPhone users.